{"field__delivery_modes_to_huls_hi":{"#cache":{"contexts":[],"tags":[],"max-age":-1},"#weight":0},"field__partnerships_supported_ph":{"#cache":{"contexts":[],"tags":[],"max-age":-1},"#weight":0},"field_accept_following_do_you_ac":{"#cache":{"contexts":[],"tags":[],"max-age":-1},"#weight":0},"field_access_q1_higher":{"#cache":{"contexts":[],"tags":[],"max-age":-1},"#weight":0},"field_access_q1_native":{"#theme":"field","#title":"Access_Q1_Native","#label_display":"above","#view_mode":"full","#language":"en","#field_name":"field_access_q1_native","#field_type":"list_string","#field_translatable":false,"#entity_type":"node","#bundle":"survey","#object":{"in_preview":null},"#items":{},"#formatter":"list_default","#is_multiple":false,"#third_party_settings":[],"0":{"#markup":"Potawatomi","#allowed_tags":["a","b","big","code","del","em","i","ins","pre","q","small","span","strong","sub","sup","tt","ol","ul","li","p","br","img"]},"#cache":{"contexts":[],"tags":[],"max-age":-1},"#weight":0},"field_access_q3_a_native":{"#cache":{"contexts":[],"tags":[],"max-age":-1},"#weight":0},"field_access_q3_b_native":{"#cache":{"contexts":[],"tags":[],"max-age":-1},"#weight":0},"field_access_q3_c_native":{"#cache":{"contexts":[],"tags":[],"max-age":-1},"#weight":0},"field_access_q3_d_native":{"#cache":{"contexts":[],"tags":[],"max-age":-1},"#weight":0},"field_access_q3_e_native":{"#cache":{"contexts":[],"tags":[],"max-age":-1},"#weight":0},"field_access_q3_f_native":{"#cache":{"contexts":[],"tags":[],"max-age":-1},"#weight":0},"field_access_q3_g_name_native":{"#cache":{"contexts":[],"tags":[],"max-age":-1},"#weight":0},"field_access_q3_g_value_native":{"#cache":{"contexts":[],"tags":[],"max-age":-1},"#weight":0},"field_accreditation_higher":{"#cache":{"contexts":[],"tags":[],"max-age":-1},"#weight":0},"field_accreditation_higher_2":{"#cache":{"contexts":[],"tags":[],"max-age":-1},"#weight":0},"field_actively_recruit_huls":{"#cache":{"contexts":[],"tags":[],"max-age":-1},"#weight":0},"field_actively_recruit_latinx":{"#cache":{"contexts":[],"tags":[],"max-age":-1},"#weight":0},"field_actively_recruit_students":{"#cache":{"contexts":[],"tags":[],"max-age":-1},"#weight":0},"field_activities_do_these_partne":{"#cache":{"contexts":[],"tags":[],"max-age":-1},"#weight":0},"field_activities_in_courses_in_y":{"#theme":"field","#title":"activities in courses in your language program native","#label_display":"above","#view_mode":"full","#language":"en","#field_name":"field_activities_in_courses_in_y","#field_type":"list_string","#field_translatable":false,"#entity_type":"node","#bundle":"survey","#object":{"in_preview":null},"#items":{},"#formatter":"list_default","#is_multiple":true,"#third_party_settings":[],"0":{"#markup":"Oratory","#allowed_tags":["a","b","big","code","del","em","i","ins","pre","q","small","span","strong","sub","sup","tt","ol","ul","li","p","br","img"]},"1":{"#markup":"Traditional values and teachings","#allowed_tags":["a","b","big","code","del","em","i","ins","pre","q","small","span","strong","sub","sup","tt","ol","ul","li","p","br","img"]},"2":{"#markup":"Creation narratives","#allowed_tags":["a","b","big","code","del","em","i","ins","pre","q","small","span","strong","sub","sup","tt","ol","ul","li","p","br","img"]},"3":{"#markup":"Indigenous Histories","#allowed_tags":["a","b","big","code","del","em","i","ins","pre","q","small","span","strong","sub","sup","tt","ol","ul","li","p","br","img"]},"#cache":{"contexts":[],"tags":[],"max-age":-1},"#weight":0},"field_additional_activities_do":{"#cache":{"contexts":[],"tags":[],"max-age":-1},"#weight":0},"field_additional_language_latinx":{"#cache":{"contexts":[],"tags":[],"max-age":-1},"#weight":0},"field_adults_cbhls":{"#cache":{"contexts":[],"tags":[],"max-age":-1},"#weight":0},"field_after_school_activities_at":{"#cache":{"contexts":[],"tags":[],"max-age":-1},"#weight":0},"field_after_school_activities_en":{"#cache":{"contexts":[],"tags":[],"max-age":-1},"#weight":0},"field_after_school_classes_noh_c":{"#cache":{"contexts":[],"tags":[],"max-age":-1},"#weight":0},"field_after_school_classes_nowy":{"#cache":{"contexts":[],"tags":[],"max-age":-1},"#weight":0},"field_are_dual_language_teachers":{"#theme":"field","#title":"Are dual language teachers (e.g. math teachers) need to be certified as subject matter teachers or dual language teachers native","#label_display":"above","#view_mode":"full","#language":"en","#field_name":"field_are_dual_language_teachers","#field_type":"string_long","#field_translatable":false,"#entity_type":"node","#bundle":"survey","#object":{"in_preview":null},"#items":{},"#formatter":"basic_string","#is_multiple":false,"#third_party_settings":[],"0":{"#type":"inline_template","#template":"{{ value|nl2br }}","#context":{"value":"No"}},"#cache":{"contexts":[],"tags":[],"max-age":-1},"#weight":0},"field_are_staff_required_to_spea":{"#cache":{"contexts":[],"tags":[],"max-age":-1},"#weight":0},"field_assess_language_outcome_hi":{"#cache":{"contexts":[],"tags":[],"max-age":-1},"#weight":0},"field_assess_language_outcomes":{"#cache":{"contexts":[],"tags":[],"max-age":-1},"#weight":0},"field_authorized_ib_world_native":{"#theme":"field","#title":"authorized IB World School native","#label_display":"above","#view_mode":"full","#language":"en","#field_name":"field_authorized_ib_world_native","#field_type":"list_string","#field_translatable":false,"#entity_type":"node","#bundle":"survey","#object":{"in_preview":null},"#items":{},"#formatter":"list_default","#is_multiple":false,"#third_party_settings":[],"0":{"#markup":"No","#allowed_tags":["a","b","big","code","del","em","i","ins","pre","q","small","span","strong","sub","sup","tt","ol","ul","li","p","br","img"]},"#cache":{"contexts":[],"tags":[],"max-age":-1},"#weight":0},"field_average_number_of_students":{"#cache":{"contexts":[],"tags":[],"max-age":-1},"#weight":0},"field_average_number_of_teachers":{"#cache":{"contexts":[],"tags":[],"max-age":-1},"#weight":0},"field_background_q8_other_field":{"#cache":{"contexts":[],"tags":[],"max-age":-1},"#weight":0},"field_background_q8_other_fieldh":{"#cache":{"contexts":[],"tags":[],"max-age":-1},"#weight":0},"field_background_q8_other_fieldn":{"#cache":{"contexts":[],"tags":[],"max-age":-1},"#weight":0},"field_background_that_teachers_h":{"#theme":"field","#title":"background that teachers have native","#label_display":"above","#view_mode":"full","#language":"en","#field_name":"field_background_that_teachers_h","#field_type":"string_long","#field_translatable":false,"#entity_type":"node","#bundle":"survey","#object":{"in_preview":null},"#items":{},"#formatter":"basic_string","#is_multiple":false,"#third_party_settings":[],"0":{"#type":"inline_template","#template":"{{ value|nl2br }}","#context":{"value":"Most are 2nd language learners which spend extensive time working with me to bring their language knowledge to an acceptable level."}},"#cache":{"contexts":[],"tags":[],"max-age":-1},"#weight":0},"field_can_you_give_an_explicit_e":{"#cache":{"contexts":[],"tags":[],"max-age":-1},"#weight":0},"field_certification_for_subject_":{"#cache":{"contexts":[],"tags":[],"max-age":-1},"#weight":0},"field_characteristics_of_student":{"#theme":"field","#title":"characteristics of students enrolled native","#label_display":"above","#view_mode":"full","#language":"en","#field_name":"field_characteristics_of_student","#field_type":"string_long","#field_translatable":false,"#entity_type":"node","#bundle":"survey","#object":{"in_preview":null},"#items":{},"#formatter":"basic_string","#is_multiple":false,"#third_party_settings":[],"0":{"#type":"inline_template","#template":"{{ value|nl2br }}","#context":{"value":"We have a very mixed area. There are Potawatomi students, non-native, Sac & Fox, Seminole, Creek, Kickapoo students. "}},"#cache":{"contexts":[],"tags":[],"max-age":-1},"#weight":0},"field_classes_specifically_targe":{"#cache":{"contexts":[],"tags":[],"max-age":-1},"#weight":0},"field_classification_of_higher":{"#cache":{"contexts":[],"tags":[],"max-age":-1},"#weight":0},"field_co_curricular_collaboratio":{"#cache":{"contexts":[],"tags":[],"max-age":-1},"#weight":0},"field_co_curricular_offerings_hi":{"#cache":{"contexts":[],"tags":[],"max-age":-1},"#weight":0},"field_cultural_integration_a_fac":{"#theme":"field","#title":"cultural integration a factor native","#label_display":"above","#view_mode":"full","#language":"en","#field_name":"field_cultural_integration_a_fac","#field_type":"list_string","#field_translatable":false,"#entity_type":"node","#bundle":"survey","#object":{"in_preview":null},"#items":{},"#formatter":"list_default","#is_multiple":false,"#third_party_settings":[],"0":{"#markup":"No","#allowed_tags":["a","b","big","code","del","em","i","ins","pre","q","small","span","strong","sub","sup","tt","ol","ul","li","p","br","img"]},"#cache":{"contexts":[],"tags":[],"max-age":-1},"#weight":0},"field_curriculum_and_instruction":{"#cache":{"contexts":[],"tags":[],"max-age":-1},"#weight":0},"field_curriculum_instruction_exp":{"#cache":{"contexts":[],"tags":[],"max-age":-1},"#weight":0},"field_describe_any_educational":{"#cache":{"contexts":[],"tags":[],"max-age":-1},"#weight":0},"field_different_types_of_classes":{"#cache":{"contexts":[],"tags":[],"max-age":-1},"#weight":0},"field_dlp_teachers_considered_la":{"#theme":"field","#title":"DLP teachers considered language teachers native","#label_display":"above","#view_mode":"full","#language":"en","#field_name":"field_dlp_teachers_considered_la","#field_type":"list_string","#field_translatable":false,"#entity_type":"node","#bundle":"survey","#object":{"in_preview":null},"#items":{},"#formatter":"list_default","#is_multiple":false,"#third_party_settings":[],"0":{"#markup":"Yes","#allowed_tags":["a","b","big","code","del","em","i","ins","pre","q","small","span","strong","sub","sup","tt","ol","ul","li","p","br","img"]},"#cache":{"contexts":[],"tags":[],"max-age":-1},"#weight":0},"field_do_staff_administrators":{"#cache":{"contexts":[],"tags":[],"max-age":-1},"#weight":0},"field_do_staff_administrators_se":{"#cache":{"contexts":[],"tags":[],"max-age":-1},"#weight":0},"field_do_you_accept_teachers":{"#theme":"field","#title":"Do you accept teachers\u2019 certification issued in other school districts or state","#label_display":"above","#view_mode":"full","#language":"en","#field_name":"field_do_you_accept_teachers","#field_type":"list_string","#field_translatable":false,"#entity_type":"node","#bundle":"survey","#object":{"in_preview":null},"#items":{},"#formatter":"list_default","#is_multiple":false,"#third_party_settings":[],"0":{"#markup":"No","#allowed_tags":["a","b","big","code","del","em","i","ins","pre","q","small","span","strong","sub","sup","tt","ol","ul","li","p","br","img"]},"#cache":{"contexts":[],"tags":[],"max-age":-1},"#weight":0},"field_do_you_have_policy_and_eff":{"#cache":{"contexts":[],"tags":[],"max-age":-1},"#weight":0},"field_do_you_have_policy_and_lis":{"#cache":{"contexts":[],"tags":[],"max-age":-1},"#weight":0},"field_do_you_make_available_to_y":{"#cache":{"contexts":[],"tags":[],"max-age":-1},"#weight":0},"field_do_your_require_any_certif":{"#cache":{"contexts":[],"tags":[],"max-age":-1},"#weight":0},"field_does_your_lea_or_sea_offer":{"#cache":{"contexts":[],"tags":[],"max-age":-1},"#weight":0},"field_does_your_program_have_any":{"#cache":{"contexts":[],"tags":[],"max-age":-1},"#weight":0},"field_does_your_program_reach_ou":{"#cache":{"contexts":[],"tags":[],"max-age":-1},"#weight":0},"field_does_your_school_community":{"#cache":{"contexts":[],"tags":[],"max-age":-1},"#weight":0},"field_does_your_school_gov_nativ":{"#cache":{"contexts":[],"tags":[],"max-age":-1},"#weight":0},"field_does_your_school_offer":{"#cache":{"contexts":[],"tags":[],"max-age":-1},"#weight":0},"field_does_your_school_program_p":{"#cache":{"contexts":[],"tags":[],"max-age":-1},"#weight":0},"field_does_your_teaching_staff_m":{"#cache":{"contexts":[],"tags":[],"max-age":-1},"#weight":0},"field_elementary_school_students":{"#cache":{"contexts":[],"tags":[],"max-age":-1},"#weight":0},"field_em":{"#cache":{"contexts":[],"tags":[],"max-age":-1},"#weight":0},"field_emphasize_in_your_language":{"#cache":{"contexts":[],"tags":[],"max-age":-1},"#weight":0},"field_emphasize_language_prog_pk":{"#theme":"field","#title":"Emphasize in Language Program","#label_display":"above","#view_mode":"full","#language":"en","#field_name":"field_emphasize_language_prog_pk","#field_type":"list_string","#field_translatable":false,"#entity_type":"node","#bundle":"survey","#object":{"in_preview":null},"#items":{},"#formatter":"list_default","#is_multiple":true,"#third_party_settings":[],"0":{"#markup":"None","#allowed_tags":["a","b","big","code","del","em","i","ins","pre","q","small","span","strong","sub","sup","tt","ol","ul","li","p","br","img"]},"#cache":{"contexts":[],"tags":[],"max-age":-1},"#weight":0},"field_ethnic_profile_different":{"#cache":{"contexts":[],"tags":[],"max-age":-1},"#weight":0},"field_explain_certifications_nat":{"#theme":"field","#title":"explain certifications native","#label_display":"above","#view_mode":"full","#language":"en","#field_name":"field_explain_certifications_nat","#field_type":"string_long","#field_translatable":false,"#entity_type":"node","#bundle":"survey","#object":{"in_preview":null},"#items":{},"#formatter":"basic_string","#is_multiple":false,"#third_party_settings":[],"0":{"#type":"inline_template","#template":"{{ value|nl2br }}","#context":{"value":"They are certified by the department and then certified by the tribe."}},"#cache":{"contexts":[],"tags":[],"max-age":-1},"#weight":0},"field_explain_do_your_require_an":{"#cache":{"contexts":[],"tags":[],"max-age":-1},"#weight":0},"field_explicit_example_prek":{"#cache":{"contexts":[],"tags":[],"max-age":-1},"#weight":0},"field_extra_curricular_attendanc":{"#cache":{"contexts":[],"tags":[],"max-age":-1},"#weight":0},"field_extra_curricular_enrollmen":{"#cache":{"contexts":[],"tags":[],"max-age":-1},"#weight":0},"field_factor_3_q_4_cbhls":{"#cache":{"contexts":[],"tags":[],"max-age":-1},"#weight":0},"field_factor_4_q_1_cbhls":{"#cache":{"contexts":[],"tags":[],"max-age":-1},"#weight":0},"field_factor_4_q_2_cbhls":{"#cache":{"contexts":[],"tags":[],"max-age":-1},"#weight":0},"field_factor_5_q_2_1_cbhls":{"#cache":{"contexts":[],"tags":[],"max-age":-1},"#weight":0},"field_factor_7_q_1_1_cbhls":{"#cache":{"contexts":[],"tags":[],"max-age":-1},"#weight":0},"field_factor_8_q_1_1_cbhls":{"#cache":{"contexts":[],"tags":[],"max-age":-1},"#weight":0},"field_family_obligations_attenda":{"#cache":{"contexts":[],"tags":[],"max-age":-1},"#weight":0},"field_family_obligations_enrollm":{"#cache":{"contexts":[],"tags":[],"max-age":-1},"#weight":0},"field_federal_":{"#cache":{"contexts":[],"tags":[],"max-age":-1},"#weight":0},"field_federal_funding_for_dlp_na":{"#theme":"field","#title":"Federal funding for dlp native","#label_display":"above","#view_mode":"full","#language":"en","#field_name":"field_federal_funding_for_dlp_na","#field_type":"list_string","#field_translatable":false,"#entity_type":"node","#bundle":"survey","#object":{"in_preview":null},"#items":{},"#formatter":"list_default","#is_multiple":false,"#third_party_settings":[],"0":{"#markup":"Yes","#allowed_tags":["a","b","big","code","del","em","i","ins","pre","q","small","span","strong","sub","sup","tt","ol","ul","li","p","br","img"]},"#cache":{"contexts":[],"tags":[],"max-age":-1},"#weight":0},"field_federal_sources_support_pk":{"#cache":{"contexts":[],"tags":[],"max-age":-1},"#weight":0},"field_first_language_speakers_in":{"#cache":{"contexts":[],"tags":[],"max-age":-1},"#weight":0},"field_free_and_reduced_lunch_nat":{"#cache":{"contexts":[],"tags":[],"max-age":-1},"#weight":0},"field_grades_taught_at_your_scho":{"#theme":"field","#title":"grades are taught at your school native","#label_display":"above","#view_mode":"full","#language":"en","#field_name":"field_grades_taught_at_your_scho","#field_type":"list_string","#field_translatable":false,"#entity_type":"node","#bundle":"survey","#object":{"in_preview":null},"#items":{},"#formatter":"list_default","#is_multiple":true,"#third_party_settings":[],"0":{"#markup":"Middle school","#allowed_tags":["a","b","big","code","del","em","i","ins","pre","q","small","span","strong","sub","sup","tt","ol","ul","li","p","br","img"]},"1":{"#markup":"High school","#allowed_tags":["a","b","big","code","del","em","i","ins","pre","q","small","span","strong","sub","sup","tt","ol","ul","li","p","br","img"]},"#cache":{"contexts":[],"tags":[],"max-age":-1},"#weight":0},"field_groups_over_10p":{"#cache":{"contexts":[],"tags":[],"max-age":-1},"#weight":0},"field_groups_over_10p_native":{"#theme":"field","#title":"Groups over 10p native","#label_display":"above","#view_mode":"full","#language":"en","#field_name":"field_groups_over_10p_native","#field_type":"list_string","#field_translatable":false,"#entity_type":"node","#bundle":"survey","#object":{"in_preview":null},"#items":{},"#formatter":"list_default","#is_multiple":false,"#third_party_settings":[],"0":{"#markup":"American Indians","#allowed_tags":["a","b","big","code","del","em","i","ins","pre","q","small","span","strong","sub","sup","tt","ol","ul","li","p","br","img"]},"#cache":{"contexts":[],"tags":[],"max-age":-1},"#weight":0},"field_has_enrollments_increased_":{"#theme":"field","#title":"Has enrollments increased in p5 native","#label_display":"above","#view_mode":"full","#language":"en","#field_name":"field_has_enrollments_increased_","#field_type":"list_string","#field_translatable":false,"#entity_type":"node","#bundle":"survey","#object":{"in_preview":null},"#items":{},"#formatter":"list_default","#is_multiple":false,"#third_party_settings":[],"0":{"#markup":"No","#allowed_tags":["a","b","big","code","del","em","i","ins","pre","q","small","span","strong","sub","sup","tt","ol","ul","li","p","br","img"]},"#cache":{"contexts":[],"tags":[],"max-age":-1},"#weight":0},"field_heritage_language_learners":{"#cache":{"contexts":[],"tags":[],"max-age":-1},"#weight":0},"field_high_school_students_cbhls":{"#cache":{"contexts":[],"tags":[],"max-age":-1},"#weight":0},"field_homework_and_other_attenda":{"#cache":{"contexts":[],"tags":[],"max-age":-1},"#weight":0},"field_homework_and_other_enroll":{"#cache":{"contexts":[],"tags":[],"max-age":-1},"#weight":0},"field_how_do_these_activities":{"#cache":{"contexts":[],"tags":[],"max-age":-1},"#weight":0},"field_how_important_is_the_impac":{"#cache":{"contexts":[],"tags":[],"max-age":-1},"#weight":0},"field_how_is_english_taught_nati":{"#theme":"field","#title":"How is english taught native","#label_display":"above","#view_mode":"full","#language":"en","#field_name":"field_how_is_english_taught_nati","#field_type":"string_long","#field_translatable":false,"#entity_type":"node","#bundle":"survey","#object":{"in_preview":null},"#items":{},"#formatter":"basic_string","#is_multiple":false,"#third_party_settings":[],"0":{"#type":"inline_template","#template":"{{ value|nl2br }}","#context":{"value":"Its taught as a 1st language since we offer the language in the Public school system not our own tribal school."}},"#cache":{"contexts":[],"tags":[],"max-age":-1},"#weight":0},"field_how_the_instructional_form":{"#cache":{"contexts":[],"tags":[],"max-age":-1},"#weight":0},"field_immersion_exp_huls_pk":{"#cache":{"contexts":[],"tags":[],"max-age":-1},"#weight":0},"field_immersion_experience_la_pk":{"#cache":{"contexts":[],"tags":[],"max-age":-1},"#weight":0},"field_immersion_experience_pk":{"#cache":{"contexts":[],"tags":[],"max-age":-1},"#weight":0},"field_incorporate_online_learnin":{"#cache":{"contexts":[],"tags":[],"max-age":-1},"#weight":0},"field_individual_lessons_or":{"#cache":{"contexts":[],"tags":[],"max-age":-1},"#weight":0},"field_individual_lessons_or_indi":{"#cache":{"contexts":[],"tags":[],"max-age":-1},"#weight":0},"field_instruction_methodologies_":{"#theme":"field","#title":"instruction methodologies native","#label_display":"above","#view_mode":"full","#language":"en","#field_name":"field_instruction_methodologies_","#field_type":"list_string","#field_translatable":false,"#entity_type":"node","#bundle":"survey","#object":{"in_preview":null},"#items":{},"#formatter":"list_default","#is_multiple":false,"#third_party_settings":[],"0":{"#markup":"Language medium","#allowed_tags":["a","b","big","code","del","em","i","ins","pre","q","small","span","strong","sub","sup","tt","ol","ul","li","p","br","img"]},"#cache":{"contexts":[],"tags":[],"max-age":-1},"#weight":0},"field_kae_q16_1_native":{"#cache":{"contexts":[],"tags":[],"max-age":-1},"#weight":0},"field_kae_q3_explain_native":{"#cache":{"contexts":[],"tags":[],"max-age":-1},"#weight":0},"field_kae_q3_native":{"#theme":"field","#title":"KAE_Q3_Native","#label_display":"above","#view_mode":"full","#language":"en","#field_name":"field_kae_q3_native","#field_type":"list_string","#field_translatable":false,"#entity_type":"node","#bundle":"survey","#object":{"in_preview":null},"#items":{},"#formatter":"list_default","#is_multiple":false,"#third_party_settings":[],"0":{"#markup":"Yes","#allowed_tags":["a","b","big","code","del","em","i","ins","pre","q","small","span","strong","sub","sup","tt","ol","ul","li","p","br","img"]},"#cache":{"contexts":[],"tags":[],"max-age":-1},"#weight":0},"field_kindergarten_students_cbhl":{"#cache":{"contexts":[],"tags":[],"max-age":-1},"#weight":0},"field_language_immersion_opportu":{"#cache":{"contexts":[],"tags":[],"max-age":-1},"#weight":0},"field_language_medium_admin_nati":{"#theme":"field","#title":"Language medium admin native","#label_display":"above","#view_mode":"full","#language":"en","#field_name":"field_language_medium_admin_nati","#field_type":"list_string","#field_translatable":false,"#entity_type":"node","#bundle":"survey","#object":{"in_preview":null},"#items":{},"#formatter":"list_default","#is_multiple":false,"#third_party_settings":[],"0":{"#markup":"English","#allowed_tags":["a","b","big","code","del","em","i","ins","pre","q","small","span","strong","sub","sup","tt","ol","ul","li","p","br","img"]},"#cache":{"contexts":[],"tags":[],"max-age":-1},"#weight":0},"field_language_medium_assembly_n":{"#theme":"field","#title":"Language medium assembly native","#label_display":"above","#view_mode":"full","#language":"en","#field_name":"field_language_medium_assembly_n","#field_type":"list_string","#field_translatable":false,"#entity_type":"node","#bundle":"survey","#object":{"in_preview":null},"#items":{},"#formatter":"list_default","#is_multiple":false,"#third_party_settings":[],"0":{"#markup":"English","#allowed_tags":["a","b","big","code","del","em","i","ins","pre","q","small","span","strong","sub","sup","tt","ol","ul","li","p","br","img"]},"#cache":{"contexts":[],"tags":[],"max-age":-1},"#weight":0},"field_language_medium_communicat":{"#theme":"field","#title":"Language medium communication native","#label_display":"above","#view_mode":"full","#language":"en","#field_name":"field_language_medium_communicat","#field_type":"list_string","#field_translatable":false,"#entity_type":"node","#bundle":"survey","#object":{"in_preview":null},"#items":{},"#formatter":"list_default","#is_multiple":false,"#third_party_settings":[],"0":{"#markup":"English","#allowed_tags":["a","b","big","code","del","em","i","ins","pre","q","small","span","strong","sub","sup","tt","ol","ul","li","p","br","img"]},"#cache":{"contexts":[],"tags":[],"max-age":-1},"#weight":0},"field_language_medium_operations":{"#theme":"field","#title":"Language medium operations native","#label_display":"above","#view_mode":"full","#language":"en","#field_name":"field_language_medium_operations","#field_type":"list_string","#field_translatable":false,"#entity_type":"node","#bundle":"survey","#object":{"in_preview":null},"#items":{},"#formatter":"list_default","#is_multiple":false,"#third_party_settings":[],"0":{"#markup":"English","#allowed_tags":["a","b","big","code","del","em","i","ins","pre","q","small","span","strong","sub","sup","tt","ol","ul","li","p","br","img"]},"#cache":{"contexts":[],"tags":[],"max-age":-1},"#weight":0},"field_language_medium_parent_rea":{"#theme":"field","#title":"Language medium parent reach native","#label_display":"above","#view_mode":"full","#language":"en","#field_name":"field_language_medium_parent_rea","#field_type":"list_string","#field_translatable":false,"#entity_type":"node","#bundle":"survey","#object":{"in_preview":null},"#items":{},"#formatter":"list_default","#is_multiple":false,"#third_party_settings":[],"0":{"#markup":"English","#allowed_tags":["a","b","big","code","del","em","i","ins","pre","q","small","span","strong","sub","sup","tt","ol","ul","li","p","br","img"]},"#cache":{"contexts":[],"tags":[],"max-age":-1},"#weight":0},"field_language_of_general_academ":{"#cache":{"contexts":[],"tags":[],"max-age":-1},"#weight":0},"field_language_of_instruction_na":{"#theme":"field","#title":"language of instruction native","#label_display":"above","#view_mode":"full","#language":"en","#field_name":"field_language_of_instruction_na","#field_type":"list_string","#field_translatable":false,"#entity_type":"node","#bundle":"survey","#object":{"in_preview":null},"#items":{},"#formatter":"list_default","#is_multiple":false,"#third_party_settings":[],"0":{"#markup":"Potawatomi","#allowed_tags":["a","b","big","code","del","em","i","ins","pre","q","small","span","strong","sub","sup","tt","ol","ul","li","p","br","img"]},"#cache":{"contexts":[],"tags":[],"max-age":-1},"#weight":0},"field_language_req_high_sub":{"#cache":{"contexts":[],"tags":[],"max-age":-1},"#weight":0},"field_language_requirement_higeh":{"#cache":{"contexts":[],"tags":[],"max-age":-1},"#weight":0},"field_languages_added_in_past_5":{"#cache":{"contexts":[],"tags":[],"max-age":-1},"#weight":0},"field_languages_added_in_past_5y":{"#cache":{"contexts":[],"tags":[],"max-age":-1},"#weight":0},"field_languages_taught_at_your":{"#cache":{"contexts":[],"tags":[],"max-age":-1},"#weight":0},"field_latinx_headline":{"#cache":{"contexts":[],"tags":[],"max-age":-1},"#weight":0},"field_latinx_program_description":{"#cache":{"contexts":[],"tags":[],"max-age":-1},"#weight":0},"field_law_elder_to_be_teacher_na":{"#theme":"field","#title":"law elder to be teacher native","#label_display":"above","#view_mode":"full","#language":"en","#field_name":"field_law_elder_to_be_teacher_na","#field_type":"list_string","#field_translatable":false,"#entity_type":"node","#bundle":"survey","#object":{"in_preview":null},"#items":{},"#formatter":"list_default","#is_multiple":false,"#third_party_settings":[],"0":{"#markup":"No","#allowed_tags":["a","b","big","code","del","em","i","ins","pre","q","small","span","strong","sub","sup","tt","ol","ul","li","p","br","img"]},"#cache":{"contexts":[],"tags":[],"max-age":-1},"#weight":0},"field_lea_or_sea_offer":{"#cache":{"contexts":[],"tags":[],"max-age":-1},"#weight":0},"field_learners_who_speak_a_cbhls":{"#cache":{"contexts":[],"tags":[],"max-age":-1},"#weight":0},"field_learners_who_speak_c_cbhls":{"#cache":{"contexts":[],"tags":[],"max-age":-1},"#weight":0},"field_levels_of_language_higher":{"#cache":{"contexts":[],"tags":[],"max-age":-1},"#weight":0},"field_levels_of_language_prek":{"#cache":{"contexts":[],"tags":[],"max-age":-1},"#weight":0},"field_list_immersion_exp_huls_pk":{"#cache":{"contexts":[],"tags":[],"max-age":-1},"#weight":0},"field_list_immersion_exp_latin":{"#cache":{"contexts":[],"tags":[],"max-age":-1},"#weight":0},"field_list_immersion_exp_native":{"#cache":{"contexts":[],"tags":[],"max-age":-1},"#weight":0},"field_list_immersion_exp_prek":{"#cache":{"contexts":[],"tags":[],"max-age":-1},"#weight":0},"field_location_of_program_native":{"#theme":"field","#title":"Location of Program Native","#label_display":"above","#view_mode":"full","#language":"en","#field_name":"field_location_of_program_native","#field_type":"list_string","#field_translatable":false,"#entity_type":"node","#bundle":"survey","#object":{"in_preview":null},"#items":{},"#formatter":"list_default","#is_multiple":false,"#third_party_settings":[],"0":{"#markup":"Suburban","#allowed_tags":["a","b","big","code","del","em","i","ins","pre","q","small","span","strong","sub","sup","tt","ol","ul","li","p","br","img"]},"#cache":{"contexts":[],"tags":[],"max-age":-1},"#weight":0},"field_main_features_of_your_nati":{"#cache":{"contexts":[],"tags":[],"max-age":-1},"#weight":0},"field_main_features_of_your_stud":{"#cache":{"contexts":[],"tags":[],"max-age":-1},"#weight":0},"field_main_reasons_students_atte":{"#cache":{"contexts":[],"tags":[],"max-age":-1},"#weight":0},"field_main_sources_of_financial":{"#cache":{"contexts":[],"tags":[],"max-age":-1},"#weight":0},"field_methods_or_strategies_for_":{"#cache":{"contexts":[],"tags":[],"max-age":-1},"#weight":0},"field_middle_school_students_gra":{"#cache":{"contexts":[],"tags":[],"max-age":-1},"#weight":0},"field_minority_serve_inst_high_l":{"#cache":{"contexts":[],"tags":[],"max-age":-1},"#weight":0},"field_minority_serve_inst_higher":{"#cache":{"contexts":[],"tags":[],"max-age":-1},"#weight":0},"field_mirror_population_staff_pk":{"#cache":{"contexts":[],"tags":[],"max-age":-1},"#weight":0},"field_most_effective_communicati":{"#cache":{"contexts":[],"tags":[],"max-age":-1},"#weight":0},"field_multilingual_learners_cbhl":{"#cache":{"contexts":[],"tags":[],"max-age":-1},"#weight":0},"field_obstacles_huls_face":{"#cache":{"contexts":[],"tags":[],"max-age":-1},"#weight":0},"field_obstacles_latinx_face":{"#cache":{"contexts":[],"tags":[],"max-age":-1},"#weight":0},"field_obstacles_latinx_face_nati":{"#theme":"field","#title":"Obstacles Latinx Face native","#label_display":"above","#view_mode":"full","#language":"en","#field_name":"field_obstacles_latinx_face_nati","#field_type":"list_string","#field_translatable":false,"#entity_type":"node","#bundle":"survey","#object":{"in_preview":null},"#items":{},"#formatter":"list_default","#is_multiple":true,"#third_party_settings":[],"0":{"#markup":"None","#allowed_tags":["a","b","big","code","del","em","i","ins","pre","q","small","span","strong","sub","sup","tt","ol","ul","li","p","br","img"]},"#cache":{"contexts":[],"tags":[],"max-age":-1},"#weight":0},"field_obstacles_that_huls_face_h":{"#cache":{"contexts":[],"tags":[],"max-age":-1},"#weight":0},"field_offer_different_pathways":{"#cache":{"contexts":[],"tags":[],"max-age":-1},"#weight":0},"field_offer_in_service_professio":{"#cache":{"contexts":[],"tags":[],"max-age":-1},"#weight":0},"field_online_learning_acces_prek":{"#theme":"field","#title":"Online Learning Access","#label_display":"above","#view_mode":"full","#language":"en","#field_name":"field_online_learning_acces_prek","#field_type":"list_string","#field_translatable":false,"#entity_type":"node","#bundle":"survey","#object":{"in_preview":null},"#items":{},"#formatter":"list_default","#is_multiple":false,"#third_party_settings":[],"0":{"#markup":"Yes","#allowed_tags":["a","b","big","code","del","em","i","ins","pre","q","small","span","strong","sub","sup","tt","ol","ul","li","p","br","img"]},"#cache":{"contexts":[],"tags":[],"max-age":-1},"#weight":0},"field_online_learning_access_nat":{"#theme":"field","#title":"Online Learning Access native","#label_display":"above","#view_mode":"full","#language":"en","#field_name":"field_online_learning_access_nat","#field_type":"list_string","#field_translatable":false,"#entity_type":"node","#bundle":"survey","#object":{"in_preview":null},"#items":{},"#formatter":"list_default","#is_multiple":false,"#third_party_settings":[],"0":{"#markup":"Yes","#allowed_tags":["a","b","big","code","del","em","i","ins","pre","q","small","span","strong","sub","sup","tt","ol","ul","li","p","br","img"]},"#cache":{"contexts":[],"tags":[],"max-age":-1},"#weight":0},"field_optional_please_describe_o":{"#cache":{"contexts":[],"tags":[],"max-age":-1},"#weight":0},"field_other_attendance_cbhls":{"#cache":{"contexts":[],"tags":[],"max-age":-1},"#weight":0},"field_other_enrollment_":{"#cache":{"contexts":[],"tags":[],"max-age":-1},"#weight":0},"field_other_noh_cbhls":{"#cache":{"contexts":[],"tags":[],"max-age":-1},"#weight":0},"field_other_nowy_cbhls":{"#cache":{"contexts":[],"tags":[],"max-age":-1},"#weight":0},"field_outcomes_cbhls":{"#cache":{"contexts":[],"tags":[],"max-age":-1},"#weight":0},"field_outcomes_explanation_cbhls":{"#cache":{"contexts":[],"tags":[],"max-age":-1},"#weight":0},"field_partner_with_any_foreign":{"#cache":{"contexts":[],"tags":[],"max-age":-1},"#weight":0},"field_partnerships_help_prek":{"#cache":{"contexts":[],"tags":[],"max-age":-1},"#weight":0},"field_partnerships_with_philanth":{"#cache":{"contexts":[],"tags":[],"max-age":-1},"#weight":0},"field_percent_of_already_speakin":{"#theme":"field","#title":"percent of already speaking native","#label_display":"above","#view_mode":"full","#language":"en","#field_name":"field_percent_of_already_speakin","#field_type":"list_string","#field_translatable":false,"#entity_type":"node","#bundle":"survey","#object":{"in_preview":null},"#items":{},"#formatter":"list_default","#is_multiple":false,"#third_party_settings":[],"0":{"#markup":"1 %","#allowed_tags":["a","b","big","code","del","em","i","ins","pre","q","small","span","strong","sub","sup","tt","ol","ul","li","p","br","img"]},"#cache":{"contexts":[],"tags":[],"max-age":-1},"#weight":0},"field_please_provide_a_descripti":{"#cache":{"contexts":[],"tags":[],"max-age":-1},"#weight":0},"field_practice_1":{"#theme":"field","#title":"Practice 1","#label_display":"above","#view_mode":"full","#language":"en","#field_name":"field_practice_1","#field_type":"string_long","#field_translatable":false,"#entity_type":"node","#bundle":"survey","#object":{"in_preview":null},"#items":{},"#formatter":"basic_string","#is_multiple":false,"#third_party_settings":[],"0":{"#type":"inline_template","#template":"{{ value|nl2br }}","#context":{"value":"Telling people to use what they have learned.  If you know a word start using it in your phone. If you know mno waben- good morning. Say it every day. If you learn the word sitagen for salt stop saying salt. As you learn words incorporate them into your daily life as much as possible."}},"#cache":{"contexts":[],"tags":[],"max-age":-1},"#weight":0},"field_practice_1_cbhls":{"#theme":"field","#title":"Practice 1 cbhls","#label_display":"above","#view_mode":"full","#language":"en","#field_name":"field_practice_1_cbhls","#field_type":"string_long","#field_translatable":false,"#entity_type":"node","#bundle":"survey","#object":{"in_preview":null},"#items":{},"#formatter":"basic_string","#is_multiple":false,"#third_party_settings":[],"0":{"#type":"inline_template","#template":"{{ value|nl2br }}","#context":{"value":"Telling people to use what they have learned.  If you know a word start using it in your phone. If you know mno waben- good morning. Say it every day. If you learn the word sitagen for salt stop saying salt. As you learn words incorporate them into your daily life as much as possible."}},"#cache":{"contexts":[],"tags":[],"max-age":-1},"#weight":0},"field_practice_1_higher":{"#cache":{"contexts":[],"tags":[],"max-age":-1},"#weight":0},"field_practice_1_native":{"#theme":"field","#title":"Practice 1 native","#label_display":"above","#view_mode":"full","#language":"en","#field_name":"field_practice_1_native","#field_type":"string_long","#field_translatable":false,"#entity_type":"node","#bundle":"survey","#object":{"in_preview":null},"#items":{},"#formatter":"basic_string","#is_multiple":false,"#third_party_settings":[],"0":{"#type":"inline_template","#template":"{{ value|nl2br }}","#context":{"value":"Telling people to use what they have learned.  If you know a word start using it in your phone. If you know mno waben- good morning. Say it every day. If you learn the word sitagen for salt stop saying salt. As you learn words incorporate them into your daily life as much as possible."}},"#cache":{"contexts":[],"tags":[],"max-age":-1},"#weight":0},"field_practice_2":{"#theme":"field","#title":"Practice 2","#label_display":"above","#view_mode":"full","#language":"en","#field_name":"field_practice_2","#field_type":"string_long","#field_translatable":false,"#entity_type":"node","#bundle":"survey","#object":{"in_preview":null},"#items":{},"#formatter":"basic_string","#is_multiple":false,"#third_party_settings":[],"0":{"#type":"inline_template","#template":"{{ value|nl2br }}","#context":{"value":"Telling folks Gego zegzeken eneshnabemoyen! Dont be afraid to talk Indian. For most folks once they hit their teenage years till around 60 they are very concerned what others think of them so are afraid to make mistakes and look silly. I constantly remind people making mistakes is part of learning any language. Lets say you say a phrase and its 85 percent correct. Well thats 85% that you knew and folks heard. You can correct the rest."}},"#cache":{"contexts":[],"tags":[],"max-age":-1},"#weight":0},"field_practice_2_cbhls":{"#theme":"field","#title":"Practice 2 cbhls","#label_display":"above","#view_mode":"full","#language":"en","#field_name":"field_practice_2_cbhls","#field_type":"string_long","#field_translatable":false,"#entity_type":"node","#bundle":"survey","#object":{"in_preview":null},"#items":{},"#formatter":"basic_string","#is_multiple":false,"#third_party_settings":[],"0":{"#type":"inline_template","#template":"{{ value|nl2br }}","#context":{"value":"Telling folks Gego zegzeken eneshnabemoyen! Dont be afraid to talk Indian. For most folks once they hit their teenage years till around 60 they are very concerned what others think of them so are afraid to make mistakes and look silly. I constantly remind people making mistakes is part of learning any language. Lets say you say a phrase and its 85 percent correct. Well thats 85% that you knew and folks heard. You can correct the rest."}},"#cache":{"contexts":[],"tags":[],"max-age":-1},"#weight":0},"field_practice_2_higher":{"#cache":{"contexts":[],"tags":[],"max-age":-1},"#weight":0},"field_practice_2_native":{"#theme":"field","#title":"Practice 2 native","#label_display":"above","#view_mode":"full","#language":"en","#field_name":"field_practice_2_native","#field_type":"string_long","#field_translatable":false,"#entity_type":"node","#bundle":"survey","#object":{"in_preview":null},"#items":{},"#formatter":"basic_string","#is_multiple":false,"#third_party_settings":[],"0":{"#type":"inline_template","#template":"{{ value|nl2br }}","#context":{"value":"Telling folks Gego zegzeken eneshnabemoyen! Dont be afraid to talk Indian. For most folks once they hit their teenage years till around 60 they are very concerned what others think of them so are afraid to make mistakes and look silly. I constantly remind people making mistakes is part of learning any language. Lets say you say a phrase and its 85 percent correct. Well thats 85% that you knew and folks heard. You can correct the rest."}},"#cache":{"contexts":[],"tags":[],"max-age":-1},"#weight":0},"field_practice_3":{"#theme":"field","#title":"Practice 3","#label_display":"above","#view_mode":"full","#language":"en","#field_name":"field_practice_3","#field_type":"string_long","#field_translatable":false,"#entity_type":"node","#bundle":"survey","#object":{"in_preview":null},"#items":{},"#formatter":"basic_string","#is_multiple":false,"#third_party_settings":[],"0":{"#type":"inline_template","#template":"{{ value|nl2br }}","#context":{"value":"Making the language accessible. For me as a second language learner access to the language was hard for me starting out. I would ask this speaker a word or this speaker a different word. We wanted to make it easier for the next generation. We have a number of online platforms we use such as an online dictionary at www.potawatomidictionary.com with over 10,000 words with over 70% with audio, a Facebook group Potawatomi language with 6,500 members, We have one staff member who does a daily tiktok , we have two Youtube Channels. One more geared to kids and one for adult language learners each with over 400 videos. We have several online self paced classes two at www.memrise.com ( Which is free to use) One called Conversational Potawatomi and the other a day in the life. We are phasing out our Moodle course and moving to a new LMS platform on Tovutti which we teach High Courses for World language credit anywhere in Oklahoma. We also go live or zoom any classes we teach local and then post in our facebook group and also on our Youtube channels. "}},"#cache":{"contexts":[],"tags":[],"max-age":-1},"#weight":0},"field_practice_3_cbhls":{"#theme":"field","#title":"Practice 3 cbhls","#label_display":"above","#view_mode":"full","#language":"en","#field_name":"field_practice_3_cbhls","#field_type":"string_long","#field_translatable":false,"#entity_type":"node","#bundle":"survey","#object":{"in_preview":null},"#items":{},"#formatter":"basic_string","#is_multiple":false,"#third_party_settings":[],"0":{"#type":"inline_template","#template":"{{ value|nl2br }}","#context":{"value":"Making the language accessible. For me as a second language learner access to the language was hard for me starting out. I would ask this speaker a word or this speaker a different word. We wanted to make it easier for the next generation. We have a number of online platforms we use such as an online dictionary at www.potawatomidictionary.com with over 10,000 words with over 70% with audio, a Facebook group Potawatomi language with 6,500 members, We have one staff member who does a daily tiktok , we have two Youtube Channels. One more geared to kids and one for adult language learners each with over 400 videos. We have several online self paced classes two at www.memrise.com ( Which is free to use) One called Conversational Potawatomi and the other a day in the life. We are phasing out our Moodle course and moving to a new LMS platform on Tovutti which we teach High Courses for World language credit anywhere in Oklahoma. We also go live or zoom any classes we teach local and then post in our facebook group and also on our Youtube channels. "}},"#cache":{"contexts":[],"tags":[],"max-age":-1},"#weight":0},"field_practice_3_hi":{"#cache":{"contexts":[],"tags":[],"max-age":-1},"#weight":0},"field_practice_3_native":{"#theme":"field","#title":"Practice 3 native","#label_display":"above","#view_mode":"full","#language":"en","#field_name":"field_practice_3_native","#field_type":"string_long","#field_translatable":false,"#entity_type":"node","#bundle":"survey","#object":{"in_preview":null},"#items":{},"#formatter":"basic_string","#is_multiple":false,"#third_party_settings":[],"0":{"#type":"inline_template","#template":"{{ value|nl2br }}","#context":{"value":"Making the language accessible. For me as a second language learner access to the language was hard for me starting out. I would ask this speaker a word or this speaker a different word. We wanted to make it easier for the next generation. We have a number of online platforms we use such as an online dictionary at www.potawatomidictionary.com with over 10,000 words with over 70% with audio, a Facebook group Potawatomi language with 6,500 members, We have one staff member who does a daily tiktok , we have two Youtube Channels. One more geared to kids and one for adult language learners each with over 400 videos. We have several online self paced classes two at www.memrise.com ( Which is free to use) One called Conversational Potawatomi and the other a day in the life. We are phasing out our Moodle course and moving to a new LMS platform on Tovutti which we teach High Courses for World language credit anywhere in Oklahoma. We also go live or zoom any classes we teach local and then post in our facebook group and also on our Youtube channels. "}},"#cache":{"contexts":[],"tags":[],"max-age":-1},"#weight":0},"field_pre_and_post_program_asses":{"#cache":{"contexts":[],"tags":[],"max-age":-1},"#weight":0},"field_pre_k_students_cbhls":{"#cache":{"contexts":[],"tags":[],"max-age":-1},"#weight":0},"field_private_business_ent_high":{"#cache":{"contexts":[],"tags":[],"max-age":-1},"#weight":0},"field_private_business_enterpris":{"#cache":{"contexts":[],"tags":[],"max-age":-1},"#weight":0},"field_process_to_grant_certifica":{"#theme":"field","#title":"process to grant certificate to teachers native","#label_display":"above","#view_mode":"full","#language":"en","#field_name":"field_process_to_grant_certifica","#field_type":"string_long","#field_translatable":false,"#entity_type":"node","#bundle":"survey","#object":{"in_preview":null},"#items":{},"#formatter":"basic_string","#is_multiple":false,"#third_party_settings":[],"0":{"#type":"inline_template","#template":"{{ value|nl2br }}","#context":{"value":"Yes"}},"#cache":{"contexts":[],"tags":[],"max-age":-1},"#weight":0},"field_professional_development_c":{"#cache":{"contexts":[],"tags":[],"max-age":-1},"#weight":0},"field_professional_development_e":{"#cache":{"contexts":[],"tags":[],"max-age":-1},"#weight":0},"field_program_conduct_higher":{"#cache":{"contexts":[],"tags":[],"max-age":-1},"#weight":0},"field_program_description":{"#theme":"field","#title":"Description","#label_display":"above","#view_mode":"full","#language":"en","#field_name":"field_program_description","#field_type":"string_long","#field_translatable":false,"#entity_type":"node","#bundle":"survey","#object":{"in_preview":null},"#items":{},"#formatter":"basic_string","#is_multiple":false,"#third_party_settings":[],"0":{"#type":"inline_template","#template":"{{ value|nl2br }}","#context":{"value":"                  Our goal is to make access to the Potawatomi language to never be a barrier to learning the language. We are a big believers in using technology to make the language accessible to anyone at any time they wish to learn. When we have onsite classes we zoom and later post on one of our two youtube channels. We have one channel dedicated to children and another to adult language learners. Boarding schools and forced assimilation policies took our language away from our parents and grandparents generation. Today technology is whats taking our kids away from their language and culture. We have a Facebook group with over 6,200 members, the two youtube channels with over 400 videos on each channel, an online dictionary www.potawatomidictionary.com with  10,000 words with about 75% with audio, we have recently finished a series of 12 children's books that  include a QR code which will read the book in Both Potawatomi and English. We are the only indigenous language community in North America to partner with Google in their Woolaroo project. By going to this website a person uses their camera and takes pictures of objects and the program using AI technology identifies the object and gives an audio in the target language so Potawatomi. In order to do this we had to translate the 3,500 or so most googled words and create an audio file. \r\nWe have two courses on Memrise.com, one on moodle and a new one on Tovutti's LMS platform. We offer the language in Oklahoma High schools for world language credit which counts toward graduation. Be its self paced and online it can be offered anywhere in Oklahoma. We have been dubbing all kind of public domain films like Woody woodpecker cartoons, superman, guilvers travels, night of the living dead ect."}},"#cache":{"contexts":[],"tags":[],"max-age":-1},"#weight":0},"field_program_headline":{"#theme":"field","#title":"Program Headline","#label_display":"above","#view_mode":"full","#language":"en","#field_name":"field_program_headline","#field_type":"list_string","#field_translatable":false,"#entity_type":"node","#bundle":"survey","#object":{"in_preview":null},"#items":{},"#formatter":"list_default","#is_multiple":false,"#third_party_settings":[],"0":{"#markup":"Technology amplifies our ability to reach more students of the Potawatomi Language","#allowed_tags":["a","b","big","code","del","em","i","ins","pre","q","small","span","strong","sub","sup","tt","ol","ul","li","p","br","img"]},"#cache":{"contexts":[],"tags":[],"max-age":-1},"#weight":0},"field_program_partner_with_highr":{"#cache":{"contexts":[],"tags":[],"max-age":-1},"#weight":0},"field_program_partner_with_prek":{"#cache":{"contexts":[],"tags":[],"max-age":-1},"#weight":0},"field_program_partnerships_prek":{"#cache":{"contexts":[],"tags":[],"max-age":-1},"#weight":0},"field_program_require_specific_r":{"#theme":"field","#title":"program require specific requirements native","#label_display":"above","#view_mode":"full","#language":"en","#field_name":"field_program_require_specific_r","#field_type":"list_string","#field_translatable":false,"#entity_type":"node","#bundle":"survey","#object":{"in_preview":null},"#items":{},"#formatter":"list_default","#is_multiple":false,"#third_party_settings":[],"0":{"#markup":"No","#allowed_tags":["a","b","big","code","del","em","i","ins","pre","q","small","span","strong","sub","sup","tt","ol","ul","li","p","br","img"]},"#cache":{"contexts":[],"tags":[],"max-age":-1},"#weight":0},"field_programs_are_available_in_":{"#cache":{"contexts":[],"tags":[],"max-age":-1},"#weight":0},"field_programs_identified_above_":{"#cache":{"contexts":[],"tags":[],"max-age":-1},"#weight":0},"field_provide_description_of_sch":{"#theme":"field","#title":"provide description of school native","#label_display":"above","#view_mode":"full","#language":"en","#field_name":"field_provide_description_of_sch","#field_type":"string_long","#field_translatable":false,"#entity_type":"node","#bundle":"survey","#object":{"in_preview":null},"#items":{},"#formatter":"basic_string","#is_multiple":false,"#third_party_settings":[],"0":{"#type":"inline_template","#template":"{{ value|nl2br }}","#context":{"value":"We offer the language in any High School in Oklahoma as a self-paced course. We have had classes in 5 different High Schools but it is available anywhere in Oklahoma and will count towards a World Language Credit for graduation. We offer community Beginner and Intermediate classes every few weeks and also stream them live and record them for placement on our two Youtube Channels. We also offer a couple of different online platforms for anyone interested in learning. Two on www.memrise.com. Also our two youtube channels have public domain movies and cartoons we are constantly creating and putting out. Movies like 1 hour 15 minute Guilvers travels, Rudolph the red nosed reindeer the Christmas classic, The black and white version of Night of the Living Dead the over an hour long zombie movie. Countless cartoons Woody Woodpecker, Superman, Popeye, Buggy Bunny, Daffy Duck etc. Also we are constantly creating skits and original puppet shows in the language. Our self paced courses are also soon to be available on the LMS platform we are using for the High School course on Tuvutti. We also partnered with Google on a program called Woolaroo which uses AI technology to indentify objects using your phone that then it gives you the word in Potawatomi with an audio file. "}},"#cache":{"contexts":[],"tags":[],"max-age":-1},"#weight":0},"field_public_definition_higher":{"#cache":{"contexts":[],"tags":[],"max-age":-1},"#weight":0},"field_public_definition_of_std_n":{"#theme":"field","#title":"Public Definition of Student Success native","#label_display":"above","#view_mode":"full","#language":"en","#field_name":"field_public_definition_of_std_n","#field_type":"list_string","#field_translatable":false,"#entity_type":"node","#bundle":"survey","#object":{"in_preview":null},"#items":{},"#formatter":"list_default","#is_multiple":false,"#third_party_settings":[],"0":{"#markup":"No","#allowed_tags":["a","b","big","code","del","em","i","ins","pre","q","small","span","strong","sub","sup","tt","ol","ul","li","p","br","img"]},"#cache":{"contexts":[],"tags":[],"max-age":-1},"#weight":0},"field_public_definition_std_scss":{"#theme":"field","#title":"Public Definition of Student Success","#label_display":"above","#view_mode":"full","#language":"en","#field_name":"field_public_definition_std_scss","#field_type":"list_string","#field_translatable":false,"#entity_type":"node","#bundle":"survey","#object":{"in_preview":null},"#items":{},"#formatter":"list_default","#is_multiple":false,"#third_party_settings":[],"0":{"#markup":"No","#allowed_tags":["a","b","big","code","del","em","i","ins","pre","q","small","span","strong","sub","sup","tt","ol","ul","li","p","br","img"]},"#cache":{"contexts":[],"tags":[],"max-age":-1},"#weight":0},"field_public_efforts_inc_en_prek":{"#cache":{"contexts":[],"tags":[],"max-age":-1},"#weight":0},"field_public_efforts_to_increase":{"#cache":{"contexts":[],"tags":[],"max-age":-1},"#weight":0},"field_public_efforts_to_native":{"#theme":"field","#title":"public efforts to increase enrollments native","#label_display":"above","#view_mode":"full","#language":"en","#field_name":"field_public_efforts_to_native","#field_type":"list_string","#field_translatable":false,"#entity_type":"node","#bundle":"survey","#object":{"in_preview":null},"#items":{},"#formatter":"list_default","#is_multiple":false,"#third_party_settings":[],"0":{"#markup":"No","#allowed_tags":["a","b","big","code","del","em","i","ins","pre","q","small","span","strong","sub","sup","tt","ol","ul","li","p","br","img"]},"#cache":{"contexts":[],"tags":[],"max-age":-1},"#weight":0},"field_public_private_higher":{"#cache":{"contexts":[],"tags":[],"max-age":-1},"#weight":0},"field_publish_clear_description":{"#cache":{"contexts":[],"tags":[],"max-age":-1},"#weight":0},"field_publish_clear_description_":{"#theme":"field","#title":"publish clear description native","#label_display":"above","#view_mode":"full","#language":"en","#field_name":"field_publish_clear_description_","#field_type":"list_string","#field_translatable":false,"#entity_type":"node","#bundle":"survey","#object":{"in_preview":null},"#items":{},"#formatter":"list_default","#is_multiple":false,"#third_party_settings":[],"0":{"#markup":"No","#allowed_tags":["a","b","big","code","del","em","i","ins","pre","q","small","span","strong","sub","sup","tt","ol","ul","li","p","br","img"]},"#cache":{"contexts":[],"tags":[],"max-age":-1},"#weight":0},"field_publish_description_prek":{"#theme":"field","#title":"Publish Description PreK","#label_display":"above","#view_mode":"full","#language":"en","#field_name":"field_publish_description_prek","#field_type":"list_string","#field_translatable":false,"#entity_type":"node","#bundle":"survey","#object":{"in_preview":null},"#items":{},"#formatter":"list_default","#is_multiple":false,"#third_party_settings":[],"0":{"#markup":"No","#allowed_tags":["a","b","big","code","del","em","i","ins","pre","q","small","span","strong","sub","sup","tt","ol","ul","li","p","br","img"]},"#cache":{"contexts":[],"tags":[],"max-age":-1},"#weight":0},"field_reach_recruit_teachers_lat":{"#cache":{"contexts":[],"tags":[],"max-age":-1},"#weight":0},"field_reaching_to_recruit_teachr":{"#cache":{"contexts":[],"tags":[],"max-age":-1},"#weight":0},"field_receive_federal_fund_dlp":{"#theme":"field","#title":"Receive Federal Funding","#label_display":"above","#view_mode":"full","#language":"en","#field_name":"field_receive_federal_fund_dlp","#field_type":"list_string","#field_translatable":false,"#entity_type":"node","#bundle":"survey","#object":{"in_preview":null},"#items":{},"#formatter":"list_default","#is_multiple":false,"#third_party_settings":[],"0":{"#markup":"Yes","#allowed_tags":["a","b","big","code","del","em","i","ins","pre","q","small","span","strong","sub","sup","tt","ol","ul","li","p","br","img"]},"#cache":{"contexts":[],"tags":[],"max-age":-1},"#weight":0},"field_receive_funding_for_dlp_pk":{"#theme":"field","#title":"Receive Funding for DLP","#label_display":"above","#view_mode":"full","#language":"en","#field_name":"field_receive_funding_for_dlp_pk","#field_type":"list_string","#field_translatable":false,"#entity_type":"node","#bundle":"survey","#object":{"in_preview":null},"#items":{},"#formatter":"list_default","#is_multiple":false,"#third_party_settings":[],"0":{"#markup":"No","#allowed_tags":["a","b","big","code","del","em","i","ins","pre","q","small","span","strong","sub","sup","tt","ol","ul","li","p","br","img"]},"#cache":{"contexts":[],"tags":[],"max-age":-1},"#weight":0},"field_receive_funding_for_lp_nat":{"#theme":"field","#title":"Receive State Funding for LP native","#label_display":"above","#view_mode":"full","#language":"en","#field_name":"field_receive_funding_for_lp_nat","#field_type":"list_string","#field_translatable":false,"#entity_type":"node","#bundle":"survey","#object":{"in_preview":null},"#items":{},"#formatter":"list_default","#is_multiple":false,"#third_party_settings":[],"0":{"#markup":"No","#allowed_tags":["a","b","big","code","del","em","i","ins","pre","q","small","span","strong","sub","sup","tt","ol","ul","li","p","br","img"]},"#cache":{"contexts":[],"tags":[],"max-age":-1},"#weight":0},"field_receive_funding_for_lp_pk":{"#theme":"field","#title":"Receive Funding for LP","#label_display":"above","#view_mode":"full","#language":"en","#field_name":"field_receive_funding_for_lp_pk","#field_type":"list_string","#field_translatable":false,"#entity_type":"node","#bundle":"survey","#object":{"in_preview":null},"#items":{},"#formatter":"list_default","#is_multiple":false,"#third_party_settings":[],"0":{"#markup":"No","#allowed_tags":["a","b","big","code","del","em","i","ins","pre","q","small","span","strong","sub","sup","tt","ol","ul","li","p","br","img"]},"#cache":{"contexts":[],"tags":[],"max-age":-1},"#weight":0},"field_receive_state_funding_for_":{"#theme":"field","#title":"Receive State Funding for DLP native","#label_display":"above","#view_mode":"full","#language":"en","#field_name":"field_receive_state_funding_for_","#field_type":"list_string","#field_translatable":false,"#entity_type":"node","#bundle":"survey","#object":{"in_preview":null},"#items":{},"#formatter":"list_default","#is_multiple":false,"#third_party_settings":[],"0":{"#markup":"No","#allowed_tags":["a","b","big","code","del","em","i","ins","pre","q","small","span","strong","sub","sup","tt","ol","ul","li","p","br","img"]},"#cache":{"contexts":[],"tags":[],"max-age":-1},"#weight":0},"field_recruit_from_used_category":{"#theme":"field","#title":"recruit from used category native","#label_display":"above","#view_mode":"full","#language":"en","#field_name":"field_recruit_from_used_category","#field_type":"list_string","#field_translatable":false,"#entity_type":"node","#bundle":"survey","#object":{"in_preview":null},"#items":{},"#formatter":"list_default","#is_multiple":true,"#third_party_settings":[],"0":{"#markup":"None","#allowed_tags":["a","b","big","code","del","em","i","ins","pre","q","small","span","strong","sub","sup","tt","ol","ul","li","p","br","img"]},"#cache":{"contexts":[],"tags":[],"max-age":-1},"#weight":0},"field_recruit_students_from_cate":{"#theme":"field","#title":"Recruit Students From Categories","#label_display":"above","#view_mode":"full","#language":"en","#field_name":"field_recruit_students_from_cate","#field_type":"list_string","#field_translatable":false,"#entity_type":"node","#bundle":"survey","#object":{"in_preview":null},"#items":{},"#formatter":"list_default","#is_multiple":false,"#third_party_settings":[],"0":{"#markup":"None","#allowed_tags":["a","b","big","code","del","em","i","ins","pre","q","small","span","strong","sub","sup","tt","ol","ul","li","p","br","img"]},"#cache":{"contexts":[],"tags":[],"max-age":-1},"#weight":0},"field_recruit_teachers_huls_comm":{"#cache":{"contexts":[],"tags":[],"max-age":-1},"#weight":0},"field_religious_obligations_atte":{"#cache":{"contexts":[],"tags":[],"max-age":-1},"#weight":0},"field_religious_obligations_enro":{"#cache":{"contexts":[],"tags":[],"max-age":-1},"#weight":0},"field_require_families_to_partic":{"#theme":"field","#title":"require families to participate native","#label_display":"above","#view_mode":"full","#language":"en","#field_name":"field_require_families_to_partic","#field_type":"list_string","#field_translatable":false,"#entity_type":"node","#bundle":"survey","#object":{"in_preview":null},"#items":{},"#formatter":"list_default","#is_multiple":false,"#third_party_settings":[],"0":{"#markup":"No","#allowed_tags":["a","b","big","code","del","em","i","ins","pre","q","small","span","strong","sub","sup","tt","ol","ul","li","p","br","img"]},"#cache":{"contexts":[],"tags":[],"max-age":-1},"#weight":0},"field_require_to_have_certificat":{"#theme":"field","#title":"require to have certifications to language teachers native","#label_display":"above","#view_mode":"full","#language":"en","#field_name":"field_require_to_have_certificat","#field_type":"list_string","#field_translatable":false,"#entity_type":"node","#bundle":"survey","#object":{"in_preview":null},"#items":{},"#formatter":"list_default","#is_multiple":false,"#third_party_settings":[],"0":{"#markup":"Yes","#allowed_tags":["a","b","big","code","del","em","i","ins","pre","q","small","span","strong","sub","sup","tt","ol","ul","li","p","br","img"]},"#cache":{"contexts":[],"tags":[],"max-age":-1},"#weight":0},"field_requirement_list_families_":{"#cache":{"contexts":[],"tags":[],"max-age":-1},"#weight":0},"field_retain_huls_higher":{"#cache":{"contexts":[],"tags":[],"max-age":-1},"#weight":0},"field_role_of_elders_and_integra":{"#cache":{"contexts":[],"tags":[],"max-age":-1},"#weight":0},"field_role_of_families_in_teachi":{"#cache":{"contexts":[],"tags":[],"max-age":-1},"#weight":0},"field_role_of_first_language_spe":{"#theme":"field","#title":"role of first language speakers who do not write native","#label_display":"above","#view_mode":"full","#language":"en","#field_name":"field_role_of_first_language_spe","#field_type":"string_long","#field_translatable":false,"#entity_type":"node","#bundle":"survey","#object":{"in_preview":null},"#items":{},"#formatter":"basic_string","#is_multiple":false,"#third_party_settings":[],"0":{"#type":"inline_template","#template":"{{ value|nl2br }}","#context":{"value":"We currently only have 5 first language speakers across 7 bands of Potawatomi in the United States. Most live in Wisconsin with one in Kansas. Two are asked questions online using FaceBook messenger. We also consult with other Anishinaabemowin teachers since there are more available."}},"#cache":{"contexts":[],"tags":[],"max-age":-1},"#weight":0},"field_role_of_first_language_wri":{"#theme":"field","#title":"role of first language speakers who can write native","#label_display":"above","#view_mode":"full","#language":"en","#field_name":"field_role_of_first_language_wri","#field_type":"string_long","#field_translatable":false,"#entity_type":"node","#bundle":"survey","#object":{"in_preview":null},"#items":{},"#formatter":"basic_string","#is_multiple":false,"#third_party_settings":[],"0":{"#type":"inline_template","#template":"{{ value|nl2br }}","#context":{"value":"Several have made books and most recently one of our best who is 86 years old did a series of books with stories of his life in Potawatomi and English."}},"#cache":{"contexts":[],"tags":[],"max-age":-1},"#weight":0},"field_role_of_highly_professiona":{"#theme":"field","#title":"role of highly professional native","#label_display":"above","#view_mode":"full","#language":"en","#field_name":"field_role_of_highly_professiona","#field_type":"string_long","#field_translatable":false,"#entity_type":"node","#bundle":"survey","#object":{"in_preview":null},"#items":{},"#formatter":"basic_string","#is_multiple":false,"#third_party_settings":[],"0":{"#type":"inline_template","#template":"{{ value|nl2br }}","#context":{"value":"Director of Language Program, creates scripts with movies, skits, and creates content for online self paced courses. Double check and serve as a resource for questions which might arise."}},"#cache":{"contexts":[],"tags":[],"max-age":-1},"#weight":0},"field_role_of_limited_profession":{"#theme":"field","#title":"role of limited professional native","#label_display":"above","#view_mode":"full","#language":"en","#field_name":"field_role_of_limited_profession","#field_type":"string_long","#field_translatable":false,"#entity_type":"node","#bundle":"survey","#object":{"in_preview":null},"#items":{},"#formatter":"basic_string","#is_multiple":false,"#third_party_settings":[],"0":{"#type":"inline_template","#template":"{{ value|nl2br }}","#context":{"value":"Often teach in our child Development Center Monday through Thursday 15-20 minutes with each class. Also participate in various skits and public domain movies we need voices for. Also are constantly worked with to improve their own skills in the language. Create stories and artwork for books we have a grant to produce. "}},"#cache":{"contexts":[],"tags":[],"max-age":-1},"#weight":0},"field_saturday_or_sunday_class_":{"#cache":{"contexts":[],"tags":[],"max-age":-1},"#weight":0},"field_saturday_or_sunday_classes":{"#cache":{"contexts":[],"tags":[],"max-age":-1},"#weight":0},"field_school_accredited_native":{"#theme":"field","#title":"school accredited Native","#label_display":"above","#view_mode":"full","#language":"en","#field_name":"field_school_accredited_native","#field_type":"list_string","#field_translatable":false,"#entity_type":"node","#bundle":"survey","#object":{"in_preview":null},"#items":{},"#formatter":"list_default","#is_multiple":true,"#third_party_settings":[],"0":{"#markup":"None of the above","#allowed_tags":["a","b","big","code","del","em","i","ins","pre","q","small","span","strong","sub","sup","tt","ol","ul","li","p","br","img"]},"#cache":{"contexts":[],"tags":[],"max-age":-1},"#weight":0},"field_school_meet_the_needs_of_l":{"#cache":{"contexts":[],"tags":[],"max-age":-1},"#weight":0},"field_school_name_native":{"#theme":"field","#title":"School Name Native","#label_display":"above","#view_mode":"full","#language":"en","#field_name":"field_school_name_native","#field_type":"list_string","#field_translatable":false,"#entity_type":"node","#bundle":"survey","#object":{"in_preview":null},"#items":{},"#formatter":"list_default","#is_multiple":false,"#third_party_settings":[],"0":{"#markup":"Citizen Potawatomi Nation Language Department","#allowed_tags":["a","b","big","code","del","em","i","ins","pre","q","small","span","strong","sub","sup","tt","ol","ul","li","p","br","img"]},"#cache":{"contexts":[],"tags":[],"max-age":-1},"#weight":0},"field_school_provide_information":{"#cache":{"contexts":[],"tags":[],"max-age":-1},"#weight":0},"field_school_strive_to_provide_i":{"#cache":{"contexts":[],"tags":[],"max-age":-1},"#weight":0},"field_school_teach_any_other_lan":{"#theme":"field","#title":"school teach any other language native","#label_display":"above","#view_mode":"full","#language":"en","#field_name":"field_school_teach_any_other_lan","#field_type":"list_string","#field_translatable":false,"#entity_type":"node","#bundle":"survey","#object":{"in_preview":null},"#items":{},"#formatter":"list_default","#is_multiple":false,"#third_party_settings":[],"0":{"#markup":"Yes","#allowed_tags":["a","b","big","code","del","em","i","ins","pre","q","small","span","strong","sub","sup","tt","ol","ul","li","p","br","img"]},"#cache":{"contexts":[],"tags":[],"max-age":-1},"#weight":0},"field_school_type":{"#cache":{"contexts":[],"tags":[],"max-age":-1},"#weight":0},"field_second_language_speakers_c":{"#theme":"field","#title":"second language speakers in community native","#label_display":"above","#view_mode":"full","#language":"en","#field_name":"field_second_language_speakers_c","#field_type":"string_long","#field_translatable":false,"#entity_type":"node","#bundle":"survey","#object":{"in_preview":null},"#items":{},"#formatter":"basic_string","#is_multiple":false,"#third_party_settings":[],"0":{"#type":"inline_template","#template":"{{ value|nl2br }}","#context":{"value":"Community programs"}},"#cache":{"contexts":[],"tags":[],"max-age":-1},"#weight":0},"field_second_language_speakers_h":{"#cache":{"contexts":[],"tags":[],"max-age":-1},"#weight":0},"field_second_language_speakers_i":{"#cache":{"contexts":[],"tags":[],"max-age":-1},"#weight":0},"field_specific_requirements_for_":{"#theme":"field","#title":"specific requirements for hiring teachers native","#label_display":"above","#view_mode":"full","#language":"en","#field_name":"field_specific_requirements_for_","#field_type":"list_string","#field_translatable":false,"#entity_type":"node","#bundle":"survey","#object":{"in_preview":null},"#items":{},"#formatter":"list_default","#is_multiple":true,"#third_party_settings":[],"0":{"#markup":"Language proficiency (native or near native proficiency in the target language or ACTFL scores if applicable)","#allowed_tags":["a","b","big","code","del","em","i","ins","pre","q","small","span","strong","sub","sup","tt","ol","ul","li","p","br","img"]},"#cache":{"contexts":[],"tags":[],"max-age":-1},"#weight":0},"field_specific_requirements_list":{"#theme":"field","#title":"specific requirements list native","#label_display":"above","#view_mode":"full","#language":"en","#field_name":"field_specific_requirements_list","#field_type":"string_long","#field_translatable":false,"#entity_type":"node","#bundle":"survey","#object":{"in_preview":null},"#items":{},"#formatter":"basic_string","#is_multiple":false,"#third_party_settings":[],"0":{"#type":"inline_template","#template":"{{ value|nl2br }}","#context":{"value":"They are certified by the department and then certified by the tribe."}},"#cache":{"contexts":[],"tags":[],"max-age":-1},"#weight":0},"field_state_program_fund_dlp_pk":{"#cache":{"contexts":[],"tags":[],"max-age":-1},"#weight":0},"field_state_program_fund_name_pk":{"#cache":{"contexts":[],"tags":[],"max-age":-1},"#weight":0},"field_sthnic_racial_profile":{"#cache":{"contexts":[],"tags":[],"max-age":-1},"#weight":0},"field_strategies_to_recruit_huls":{"#cache":{"contexts":[],"tags":[],"max-age":-1},"#weight":0},"field_strategies_to_recruit_stud":{"#theme":"field","#title":"Strategies to recruit students native","#label_display":"above","#view_mode":"full","#language":"en","#field_name":"field_strategies_to_recruit_stud","#field_type":"list_string","#field_translatable":false,"#entity_type":"node","#bundle":"survey","#object":{"in_preview":null},"#items":{},"#formatter":"list_default","#is_multiple":true,"#third_party_settings":[],"0":{"#markup":"Parental outreach or information","#allowed_tags":["a","b","big","code","del","em","i","ins","pre","q","small","span","strong","sub","sup","tt","ol","ul","li","p","br","img"]},"1":{"#markup":"Making information known online and in our tribes newspaper. In the schools its in the Catalogue of offerings. Using our Facebook group to spread the word.","#allowed_tags":["a","b","big","code","del","em","i","ins","pre","q","small","span","strong","sub","sup","tt","ol","ul","li","p","br","img"]},"#cache":{"contexts":[],"tags":[],"max-age":-1},"#weight":0},"field_strategies_to_retain_and_s":{"#theme":"field","#title":"Strategies to retain and succeed student native","#label_display":"above","#view_mode":"full","#language":"en","#field_name":"field_strategies_to_retain_and_s","#field_type":"list_string","#field_translatable":false,"#entity_type":"node","#bundle":"survey","#object":{"in_preview":null},"#items":{},"#formatter":"list_default","#is_multiple":true,"#third_party_settings":[],"0":{"#markup":"Appropriate curriculum","#allowed_tags":["a","b","big","code","del","em","i","ins","pre","q","small","span","strong","sub","sup","tt","ol","ul","li","p","br","img"]},"1":{"#markup":"Integrating home and community resources in the language instruction program","#allowed_tags":["a","b","big","code","del","em","i","ins","pre","q","small","span","strong","sub","sup","tt","ol","ul","li","p","br","img"]},"2":{"#markup":"Fair and equitable assessments","#allowed_tags":["a","b","big","code","del","em","i","ins","pre","q","small","span","strong","sub","sup","tt","ol","ul","li","p","br","img"]},"3":{"#markup":"Certified or proficient language teachers","#allowed_tags":["a","b","big","code","del","em","i","ins","pre","q","small","span","strong","sub","sup","tt","ol","ul","li","p","br","img"]},"#cache":{"contexts":[],"tags":[],"max-age":-1},"#weight":0},"field_strategies_to_retain_huls":{"#cache":{"contexts":[],"tags":[],"max-age":-1},"#weight":0},"field_strategies_to_retain_latin":{"#cache":{"contexts":[],"tags":[],"max-age":-1},"#weight":0},"field_strategies_you_use_to_recr":{"#cache":{"contexts":[],"tags":[],"max-age":-1},"#weight":0},"field_students_who_live_in_a_dif":{"#cache":{"contexts":[],"tags":[],"max-age":-1},"#weight":0},"field_students_who_live_in_the":{"#cache":{"contexts":[],"tags":[],"max-age":-1},"#weight":0},"field_study_of_second_lang_req":{"#cache":{"contexts":[],"tags":[],"max-age":-1},"#weight":0},"field_study_of_second_language":{"#theme":"field","#title":"study of second language require native","#label_display":"above","#view_mode":"full","#language":"en","#field_name":"field_study_of_second_language","#field_type":"list_string","#field_translatable":false,"#entity_type":"node","#bundle":"survey","#object":{"in_preview":null},"#items":{},"#formatter":"list_default","#is_multiple":false,"#third_party_settings":[],"0":{"#markup":"Yes","#allowed_tags":["a","b","big","code","del","em","i","ins","pre","q","small","span","strong","sub","sup","tt","ol","ul","li","p","br","img"]},"#cache":{"contexts":[],"tags":[],"max-age":-1},"#weight":0},"field_summer_camps_noh_cbhls":{"#cache":{"contexts":[],"tags":[],"max-age":-1},"#weight":0},"field_summer_camps_nowy_cbhls":{"#cache":{"contexts":[],"tags":[],"max-age":-1},"#weight":0},"field_summer_classes_noh_cbhls":{"#cache":{"contexts":[],"tags":[],"max-age":-1},"#weight":0},"field_summer_classes_nowy_cbhls":{"#cache":{"contexts":[],"tags":[],"max-age":-1},"#weight":0},"field_support_professional_devel":{"#cache":{"contexts":[],"tags":[],"max-age":-1},"#weight":0},"field_support_students_part_govp":{"#cache":{"contexts":[],"tags":[],"max-age":-1},"#weight":0},"field_support_students_part_prek":{"#cache":{"contexts":[],"tags":[],"max-age":-1},"#weight":0},"field_teacher_profile_reflect_hi":{"#cache":{"contexts":[],"tags":[],"max-age":-1},"#weight":0},"field_teachers_native_speaker_pk":{"#cache":{"contexts":[],"tags":[],"max-age":-1},"#weight":0},"field_title_1_school_native":{"#theme":"field","#title":"Title 1 school native","#label_display":"above","#view_mode":"full","#language":"en","#field_name":"field_title_1_school_native","#field_type":"list_string","#field_translatable":false,"#entity_type":"node","#bundle":"survey","#object":{"in_preview":null},"#items":{},"#formatter":"list_default","#is_multiple":false,"#third_party_settings":[],"0":{"#markup":"No","#allowed_tags":["a","b","big","code","del","em","i","ins","pre","q","small","span","strong","sub","sup","tt","ol","ul","li","p","br","img"]},"#cache":{"contexts":[],"tags":[],"max-age":-1},"#weight":0},"field_title_one_school":{"#cache":{"contexts":[],"tags":[],"max-age":-1},"#weight":0},"field_transparency_accountabilit":{"#cache":{"contexts":[],"tags":[],"max-age":-1},"#weight":0},"field_type_of_financial_aid_do":{"#cache":{"contexts":[],"tags":[],"max-age":-1},"#weight":0},"field_type_of_program_native":{"#theme":"field","#title":"Type of Program Native","#label_display":"above","#view_mode":"full","#language":"en","#field_name":"field_type_of_program_native","#field_type":"list_string","#field_translatable":false,"#entity_type":"node","#bundle":"survey","#object":{"in_preview":null},"#items":{},"#formatter":"list_default","#is_multiple":true,"#third_party_settings":[],"0":{"#markup":"Childcare (some are private childcare settings, some are federal or state-funded settings, some are funded by family direct pay)\u00a0","#allowed_tags":["a","b","big","code","del","em","i","ins","pre","q","small","span","strong","sub","sup","tt","ol","ul","li","p","br","img"]},"1":{"#markup":"Early childhood","#allowed_tags":["a","b","big","code","del","em","i","ins","pre","q","small","span","strong","sub","sup","tt","ol","ul","li","p","br","img"]},"2":{"#markup":"Non-profit adult language learning setting, not higher ed institution affiliated, community-determined\/led","#allowed_tags":["a","b","big","code","del","em","i","ins","pre","q","small","span","strong","sub","sup","tt","ol","ul","li","p","br","img"]},"3":{"#markup":"Public PK-12 School","#allowed_tags":["a","b","big","code","del","em","i","ins","pre","q","small","span","strong","sub","sup","tt","ol","ul","li","p","br","img"]},"4":{"#markup":"Tribal department of education","#allowed_tags":["a","b","big","code","del","em","i","ins","pre","q","small","span","strong","sub","sup","tt","ol","ul","li","p","br","img"]},"#cache":{"contexts":[],"tags":[],"max-age":-1},"#weight":0},"field_types_of_instructional_for":{"#cache":{"contexts":[],"tags":[],"max-age":-1},"#weight":0},"field_types_of_language_learners":{"#cache":{"contexts":[],"tags":[],"max-age":-1},"#weight":0},"field_us_federal_government_prog":{"#cache":{"contexts":[],"tags":[],"max-age":-1},"#weight":0},"field_vision_strategic_planning_":{"#cache":{"contexts":[],"tags":[],"max-age":-1},"#weight":0},"field_weekday_evening_classes":{"#cache":{"contexts":[],"tags":[],"max-age":-1},"#weight":0},"field_weekday_evening_classes_no":{"#cache":{"contexts":[],"tags":[],"max-age":-1},"#weight":0},"field_were_these_added_native":{"#cache":{"contexts":[],"tags":[],"max-age":-1},"#weight":0},"field_were_these_added_result_p5":{"#cache":{"contexts":[],"tags":[],"max-age":-1},"#weight":0},"field_what_are_the_language_fact":{"#cache":{"contexts":[],"tags":[],"max-age":-1},"#weight":0},"field_what_percent_of_your_langu":{"#cache":{"contexts":[],"tags":[],"max-age":-1},"#weight":0},"field_which_group_of_learners_do":{"#theme":"field","#title":"Which group of learners do you serve Native","#label_display":"above","#view_mode":"full","#language":"en","#field_name":"field_which_group_of_learners_do","#field_type":"list_string","#field_translatable":false,"#entity_type":"node","#bundle":"survey","#object":{"in_preview":null},"#items":{},"#formatter":"list_default","#is_multiple":true,"#third_party_settings":[],"0":{"#markup":"Birth-Toddler","#allowed_tags":["a","b","big","code","del","em","i","ins","pre","q","small","span","strong","sub","sup","tt","ol","ul","li","p","br","img"]},"1":{"#markup":"Pre-school","#allowed_tags":["a","b","big","code","del","em","i","ins","pre","q","small","span","strong","sub","sup","tt","ol","ul","li","p","br","img"]},"2":{"#markup":"Middle school","#allowed_tags":["a","b","big","code","del","em","i","ins","pre","q","small","span","strong","sub","sup","tt","ol","ul","li","p","br","img"]},"3":{"#markup":"High school","#allowed_tags":["a","b","big","code","del","em","i","ins","pre","q","small","span","strong","sub","sup","tt","ol","ul","li","p","br","img"]},"4":{"#markup":"Post-secondary","#allowed_tags":["a","b","big","code","del","em","i","ins","pre","q","small","span","strong","sub","sup","tt","ol","ul","li","p","br","img"]},"5":{"#markup":"Adult learners","#allowed_tags":["a","b","big","code","del","em","i","ins","pre","q","small","span","strong","sub","sup","tt","ol","ul","li","p","br","img"]},"6":{"#markup":"Elder","#allowed_tags":["a","b","big","code","del","em","i","ins","pre","q","small","span","strong","sub","sup","tt","ol","ul","li","p","br","img"]},"7":{"#markup":"Teachers","#allowed_tags":["a","b","big","code","del","em","i","ins","pre","q","small","span","strong","sub","sup","tt","ol","ul","li","p","br","img"]},"#cache":{"contexts":[],"tags":[],"max-age":-1},"#weight":0},"field_which_state_funds_for_dlp":{"#cache":{"contexts":[],"tags":[],"max-age":-1},"#weight":0},"field_which_state_funds_for_lp_n":{"#cache":{"contexts":[],"tags":[],"max-age":-1},"#weight":0},"field_work_attendance_cbhls":{"#cache":{"contexts":[],"tags":[],"max-age":-1},"#weight":0},"field_work_enrollment_cbhls":{"#cache":{"contexts":[],"tags":[],"max-age":-1},"#weight":0},"field_workforce_preparation_acti":{"#cache":{"contexts":[],"tags":[],"max-age":-1},"#weight":0},"field_workforce_preparation_lisn":{"#cache":{"contexts":[],"tags":[],"max-age":-1},"#weight":0},"field_workforce_preparation_list":{"#cache":{"contexts":[],"tags":[],"max-age":-1},"#weight":0},"field_workforce_preparation_nati":{"#theme":"field","#title":"Workforce Preparation Activity native","#label_display":"above","#view_mode":"full","#language":"en","#field_name":"field_workforce_preparation_nati","#field_type":"list_string","#field_translatable":false,"#entity_type":"node","#bundle":"survey","#object":{"in_preview":null},"#items":{},"#formatter":"list_default","#is_multiple":true,"#third_party_settings":[],"0":{"#markup":"No","#allowed_tags":["a","b","big","code","del","em","i","ins","pre","q","small","span","strong","sub","sup","tt","ol","ul","li","p","br","img"]},"#cache":{"contexts":[],"tags":[],"max-age":-1},"#weight":0},"field_workforce_preparation_prek":{"#theme":"field","#title":"Workforce Preparation Activity","#label_display":"above","#view_mode":"full","#language":"en","#field_name":"field_workforce_preparation_prek","#field_type":"list_string","#field_translatable":false,"#entity_type":"node","#bundle":"survey","#object":{"in_preview":null},"#items":{},"#formatter":"list_default","#is_multiple":true,"#third_party_settings":[],"0":{"#markup":"No","#allowed_tags":["a","b","big","code","del","em","i","ins","pre","q","small","span","strong","sub","sup","tt","ol","ul","li","p","br","img"]},"#cache":{"contexts":[],"tags":[],"max-age":-1},"#weight":0},"field_year_the_school_was_establ":{"#cache":{"contexts":[],"tags":[],"max-age":-1},"#weight":0},"field_years_language_program_ofr":{"#cache":{"contexts":[],"tags":[],"max-age":-1},"#weight":0},"field_yes_which_other_language_t":{"#theme":"field","#title":"yes, which other language taught native","#label_display":"above","#view_mode":"full","#language":"en","#field_name":"field_yes_which_other_language_t","#field_type":"list_string","#field_translatable":false,"#entity_type":"node","#bundle":"survey","#object":{"in_preview":null},"#items":{},"#formatter":"list_default","#is_multiple":true,"#third_party_settings":[],"0":{"#markup":"Spanish","#allowed_tags":["a","b","big","code","del","em","i","ins","pre","q","small","span","strong","sub","sup","tt","ol","ul","li","p","br","img"]},"#cache":{"contexts":[],"tags":[],"max-age":-1},"#weight":0},"field_your_program_include_any_o":{"#theme":"field","#title":"your program include any of native","#label_display":"above","#view_mode":"full","#language":"en","#field_name":"field_your_program_include_any_o","#field_type":"list_string","#field_translatable":false,"#entity_type":"node","#bundle":"survey","#object":{"in_preview":null},"#items":{},"#formatter":"list_default","#is_multiple":true,"#third_party_settings":[],"0":{"#markup":"Instruction aimed specifically at building on instruction in Indigenous language schools and programs and cultures","#allowed_tags":["a","b","big","code","del","em","i","ins","pre","q","small","span","strong","sub","sup","tt","ol","ul","li","p","br","img"]},"1":{"#markup":"Course credit for Indigenous language proficiency","#allowed_tags":["a","b","big","code","del","em","i","ins","pre","q","small","span","strong","sub","sup","tt","ol","ul","li","p","br","img"]},"2":{"#markup":"Collaboration with Native American communities using Native American languages for instruction, for after-school & weekend language and culture programs","#allowed_tags":["a","b","big","code","del","em","i","ins","pre","q","small","span","strong","sub","sup","tt","ol","ul","li","p","br","img"]},"#cache":{"contexts":[],"tags":[],"max-age":-1},"#weight":0},"field_your_school_been_able_to_a":{"#cache":{"contexts":[],"tags":[],"max-age":-1},"#weight":0},"field_your_school_communicate_wi":{"#cache":{"contexts":[],"tags":[],"max-age":-1},"#weight":0},"links":{"#lazy_builder":["Drupal\\node\\NodeViewBuilder::renderLinks",["1793","full","en",false,null]],"#weight":0},"body":{"#cache":{"contexts":[],"tags":[],"max-age":-1},"#weight":1},"field_survey_type":{"#theme":"field","#title":"Application Type","#label_display":"above","#view_mode":"full","#language":"en","#field_name":"field_survey_type","#field_type":"list_string","#field_translatable":false,"#entity_type":"node","#bundle":"survey","#object":{"in_preview":null},"#items":{},"#formatter":"list_default","#is_multiple":false,"#third_party_settings":[],"0":{"#markup":"Native American Language Education","#allowed_tags":["a","b","big","code","del","em","i","ins","pre","q","small","span","strong","sub","sup","tt","ol","ul","li","p","br","img"]},"#cache":{"contexts":[],"tags":[],"max-age":-1},"#weight":2},"field_urbanicity":{"#cache":{"contexts":[],"tags":[],"max-age":-1},"#weight":4},"field_personal_first_name":{"#theme":"field","#title":"Personal First Name","#label_display":"above","#view_mode":"full","#language":"en","#field_name":"field_personal_first_name","#field_type":"list_string","#field_translatable":false,"#entity_type":"node","#bundle":"survey","#object":{"in_preview":null},"#items":{},"#formatter":"list_default","#is_multiple":false,"#third_party_settings":[],"0":{"#markup":"Justin","#allowed_tags":["a","b","big","code","del","em","i","ins","pre","q","small","span","strong","sub","sup","tt","ol","ul","li","p","br","img"]},"#cache":{"contexts":[],"tags":[],"max-age":-1},"#weight":6},"field_school_name":{"#cache":{"contexts":[],"tags":[],"max-age":-1},"#weight":7},"field_school_district_field":{"#cache":{"contexts":[],"tags":[],"max-age":-1},"#weight":8},"field_program_website":{"#cache":{"contexts":[],"tags":[],"max-age":-1},"#weight":9},"field_program_name":{"#cache":{"contexts":[],"tags":[],"max-age":-1},"#weight":10},"field_personal_last_name":{"#theme":"field","#title":"Personal Last Name","#label_display":"above","#view_mode":"full","#language":"en","#field_name":"field_personal_last_name","#field_type":"list_string","#field_translatable":false,"#entity_type":"node","#bundle":"survey","#object":{"in_preview":null},"#items":{},"#formatter":"list_default","#is_multiple":false,"#third_party_settings":[],"0":{"#markup":"Neely","#allowed_tags":["a","b","big","code","del","em","i","ins","pre","q","small","span","strong","sub","sup","tt","ol","ul","li","p","br","img"]},"#cache":{"contexts":[],"tags":[],"max-age":-1},"#weight":11},"field_personal_email_address":{"#theme":"field","#title":"Personal Email Address","#label_display":"above","#view_mode":"full","#language":"en","#field_name":"field_personal_email_address","#field_type":"list_string","#field_translatable":false,"#entity_type":"node","#bundle":"survey","#object":{"in_preview":null},"#items":{},"#formatter":"list_default","#is_multiple":false,"#third_party_settings":[],"0":{"#markup":"jneely@potawatomi.org","#allowed_tags":["a","b","big","code","del","em","i","ins","pre","q","small","span","strong","sub","sup","tt","ol","ul","li","p","br","img"]},"#cache":{"contexts":[],"tags":[],"max-age":-1},"#weight":12},"field_community_name":{"#cache":{"contexts":[],"tags":[],"max-age":-1},"#weight":13},"field_location_zip":{"#theme":"field","#title":"Location Zip","#label_display":"above","#view_mode":"full","#language":"en","#field_name":"field_location_zip","#field_type":"list_string","#field_translatable":false,"#entity_type":"node","#bundle":"survey","#object":{"in_preview":null},"#items":{},"#formatter":"list_default","#is_multiple":false,"#third_party_settings":[],"0":{"#markup":"74801","#allowed_tags":["a","b","big","code","del","em","i","ins","pre","q","small","span","strong","sub","sup","tt","ol","ul","li","p","br","img"]},"#cache":{"contexts":[],"tags":[],"max-age":-1},"#weight":14},"field_location_state":{"#theme":"field","#title":"Location State","#label_display":"above","#view_mode":"full","#language":"en","#field_name":"field_location_state","#field_type":"list_string","#field_translatable":false,"#entity_type":"node","#bundle":"survey","#object":{"in_preview":null},"#items":{},"#formatter":"list_default","#is_multiple":false,"#third_party_settings":[],"0":{"#markup":"Oklahoma","#allowed_tags":["a","b","big","code","del","em","i","ins","pre","q","small","span","strong","sub","sup","tt","ol","ul","li","p","br","img"]},"#cache":{"contexts":[],"tags":[],"max-age":-1},"#weight":15},"field_location_city":{"#theme":"field","#title":"Location City","#label_display":"above","#view_mode":"full","#language":"en","#field_name":"field_location_city","#field_type":"list_string","#field_translatable":false,"#entity_type":"node","#bundle":"survey","#object":{"in_preview":null},"#items":{},"#formatter":"list_default","#is_multiple":false,"#third_party_settings":[],"0":{"#markup":"Shawnee","#allowed_tags":["a","b","big","code","del","em","i","ins","pre","q","small","span","strong","sub","sup","tt","ol","ul","li","p","br","img"]},"#cache":{"contexts":[],"tags":[],"max-age":-1},"#weight":16},"field_levels":{"#cache":{"contexts":[],"tags":[],"max-age":-1},"#weight":17},"field_institution_name":{"#cache":{"contexts":[],"tags":[],"max-age":-1},"#weight":18},"field_free_reduced_lunch_field":{"#cache":{"contexts":[],"tags":[],"max-age":-1},"#weight":19},"field_authorized_ib_world_school":{"#cache":{"contexts":[],"tags":[],"max-age":-1},"#weight":23},"field_minority_students_field_7":{"#cache":{"contexts":[],"tags":[],"max-age":-1},"#weight":34},"field_minority_students_total":{"#cache":{"contexts":[],"tags":[],"max-age":-1},"#weight":35},"field_total_enrollment":{"#cache":{"contexts":[],"tags":[],"max-age":-1},"#weight":37},"field_survey_institution":{"#cache":{"contexts":[],"tags":[],"max-age":-1},"#weight":164},"field_type_of_institution_commun":{"#cache":{"contexts":[],"tags":[],"max-age":-1},"#weight":187},"field_type_of_institution_school":{"#cache":{"contexts":[],"tags":[],"max-age":-1},"#weight":188},"field_banner_1":{"#theme":"field","#title":"Banner 1","#label_display":"above","#view_mode":"full","#language":"en","#field_name":"field_banner_1","#field_type":"image","#field_translatable":false,"#entity_type":"node","#bundle":"survey","#object":{"in_preview":null},"#items":{},"#formatter":"image","#is_multiple":false,"#third_party_settings":[],"0":{"#theme":"image_formatter","#item":{},"#item_attributes":{"loading":"lazy"},"#image_style":"","#url":null,"#cache":{"tags":["file:1074"],"contexts":[],"max-age":-1}},"#cache":{"contexts":[],"tags":[],"max-age":-1},"#weight":189},"field_banner_2":{"#theme":"field","#title":"Banner 2","#label_display":"above","#view_mode":"full","#language":"en","#field_name":"field_banner_2","#field_type":"image","#field_translatable":false,"#entity_type":"node","#bundle":"survey","#object":{"in_preview":null},"#items":{},"#formatter":"image","#is_multiple":false,"#third_party_settings":[],"0":{"#theme":"image_formatter","#item":{},"#item_attributes":{"loading":"lazy"},"#image_style":"","#url":null,"#cache":{"tags":["file:1075"],"contexts":[],"max-age":-1}},"#cache":{"contexts":[],"tags":[],"max-age":-1},"#weight":190},"field_banner_3":{"#theme":"field","#title":"Banner 3","#label_display":"above","#view_mode":"full","#language":"en","#field_name":"field_banner_3","#field_type":"image","#field_translatable":false,"#entity_type":"node","#bundle":"survey","#object":{"in_preview":null},"#items":{},"#formatter":"image","#is_multiple":false,"#third_party_settings":[],"0":{"#theme":"image_formatter","#item":{},"#item_attributes":{"loading":"lazy"},"#image_style":"","#url":null,"#cache":{"tags":["file:1076"],"contexts":[],"max-age":-1}},"#cache":{"contexts":[],"tags":[],"max-age":-1},"#weight":191},"field_type_of_institution_higher":{"#cache":{"contexts":[],"tags":[],"max-age":-1},"#weight":192},"field_type_of_classes_community":{"#cache":{"contexts":[],"tags":[],"max-age":-1},"#weight":193},"field_type_of_classes_higher":{"#cache":{"contexts":[],"tags":[],"max-age":-1},"#weight":194},"field_type_of_classes_student":{"#cache":{"contexts":[],"tags":[],"max-age":-1},"#weight":195},"field_languages_offered_communit":{"#cache":{"contexts":[],"tags":[],"max-age":-1},"#weight":196},"field_language_offered_7_4":{"#cache":{"contexts":[],"tags":[],"max-age":-1},"#weight":199},"field_language_offered_5_4":{"#cache":{"contexts":[],"tags":[],"max-age":-1},"#weight":200},"field_language_offered_6_1":{"#cache":{"contexts":[],"tags":[],"max-age":-1},"#weight":201},"field_language_offered_6_2":{"#cache":{"contexts":[],"tags":[],"max-age":-1},"#weight":202},"field_language_offered_6_3":{"#cache":{"contexts":[],"tags":[],"max-age":-1},"#weight":203},"field_language_offered_6_4":{"#cache":{"contexts":[],"tags":[],"max-age":-1},"#weight":204},"field_language_offered_7_1":{"#cache":{"contexts":[],"tags":[],"max-age":-1},"#weight":205},"field_language_offered_7_2":{"#cache":{"contexts":[],"tags":[],"max-age":-1},"#weight":206},"field_language_offered_7_3":{"#cache":{"contexts":[],"tags":[],"max-age":-1},"#weight":207},"field_language_offered_8_1":{"#cache":{"contexts":[],"tags":[],"max-age":-1},"#weight":208},"field_language_offered_5_2":{"#cache":{"contexts":[],"tags":[],"max-age":-1},"#weight":209},"field_language_offered_8_2":{"#cache":{"contexts":[],"tags":[],"max-age":-1},"#weight":210},"field_language_offered_8_3":{"#cache":{"contexts":[],"tags":[],"max-age":-1},"#weight":211},"field_language_offered_8_4":{"#cache":{"contexts":[],"tags":[],"max-age":-1},"#weight":212},"field_language_offered_9_1":{"#cache":{"contexts":[],"tags":[],"max-age":-1},"#weight":213},"field_language_offered_9_2":{"#cache":{"contexts":[],"tags":[],"max-age":-1},"#weight":214},"field_language_offered_9_3":{"#cache":{"contexts":[],"tags":[],"max-age":-1},"#weight":215},"field_language_offered_9_4":{"#cache":{"contexts":[],"tags":[],"max-age":-1},"#weight":216},"field_language_offered_5_3":{"#cache":{"contexts":[],"tags":[],"max-age":-1},"#weight":217},"field_language_offered_5_1":{"#cache":{"contexts":[],"tags":[],"max-age":-1},"#weight":218},"field_language_offered_2_2":{"#cache":{"contexts":[],"tags":[],"max-age":-1},"#weight":220},"field_language_offered_1_1":{"#cache":{"contexts":[],"tags":[],"max-age":-1},"#weight":224},"field_language_offered_1_3":{"#cache":{"contexts":[],"tags":[],"max-age":-1},"#weight":225},"field_language_offered_1_2":{"#cache":{"contexts":[],"tags":[],"max-age":-1},"#weight":226},"field_language_offered_1_4":{"#cache":{"contexts":[],"tags":[],"max-age":-1},"#weight":227},"field_language_offered_2_1":{"#cache":{"contexts":[],"tags":[],"max-age":-1},"#weight":228},"field_language_offered_2_3":{"#cache":{"contexts":[],"tags":[],"max-age":-1},"#weight":229},"field_language_offered_4_4":{"#cache":{"contexts":[],"tags":[],"max-age":-1},"#weight":230},"field_language_offered_2_4":{"#cache":{"contexts":[],"tags":[],"max-age":-1},"#weight":231},"field_language_offered_3_1":{"#cache":{"contexts":[],"tags":[],"max-age":-1},"#weight":232},"field_language_offered_3_2":{"#cache":{"contexts":[],"tags":[],"max-age":-1},"#weight":233},"field_language_offered_3_3":{"#cache":{"contexts":[],"tags":[],"max-age":-1},"#weight":234},"field_language_offered_4_1":{"#cache":{"contexts":[],"tags":[],"max-age":-1},"#weight":235},"field_language_offered_3_4":{"#cache":{"contexts":[],"tags":[],"max-age":-1},"#weight":236},"field_language_offered_4_2":{"#cache":{"contexts":[],"tags":[],"max-age":-1},"#weight":237},"field_language_offered_4_3":{"#cache":{"contexts":[],"tags":[],"max-age":-1},"#weight":238},"field_accreditation_higher_3":{"#cache":{"contexts":[],"tags":[],"max-age":-1},"#weight":254},"field_personal_detail_permission":{"#cache":{"contexts":[],"tags":[],"max-age":-1},"#weight":255},"field_language_students_needs":{"#cache":{"contexts":[],"tags":[],"max-age":-1},"#weight":257},"field_webform_submission_id":{"#theme":"field","#title":"webform_submission_id","#label_display":"above","#view_mode":"full","#language":"en","#field_name":"field_webform_submission_id","#field_type":"integer","#field_translatable":false,"#entity_type":"node","#bundle":"survey","#object":{"in_preview":null},"#items":{},"#formatter":"number_integer","#is_multiple":false,"#third_party_settings":[],"0":{"#markup":"4683"},"#cache":{"contexts":[],"tags":[],"max-age":-1},"#weight":556},"field_school_others":{"#cache":{"contexts":[],"tags":[],"max-age":-1},"#weight":560},"field_language_offered_1_5":{"#cache":{"contexts":[],"tags":[],"max-age":-1},"#weight":562},"field_language_offered_2_5":{"#cache":{"contexts":[],"tags":[],"max-age":-1},"#weight":563},"field_language_offered_3_5":{"#cache":{"contexts":[],"tags":[],"max-age":-1},"#weight":564},"field_language_offered_4_5":{"#cache":{"contexts":[],"tags":[],"max-age":-1},"#weight":565},"field_language_offered_5_5":{"#cache":{"contexts":[],"tags":[],"max-age":-1},"#weight":566},"field_language_offered_6_5":{"#cache":{"contexts":[],"tags":[],"max-age":-1},"#weight":567},"field_languages_offered_7_5":{"#cache":{"contexts":[],"tags":[],"max-age":-1},"#weight":568},"field_language_offered_9_5":{"#cache":{"contexts":[],"tags":[],"max-age":-1},"#weight":569},"field_language_offered_8_5":{"#cache":{"contexts":[],"tags":[],"max-age":-1},"#weight":570},"field_language_offered_10_5":{"#cache":{"contexts":[],"tags":[],"max-age":-1},"#weight":571}}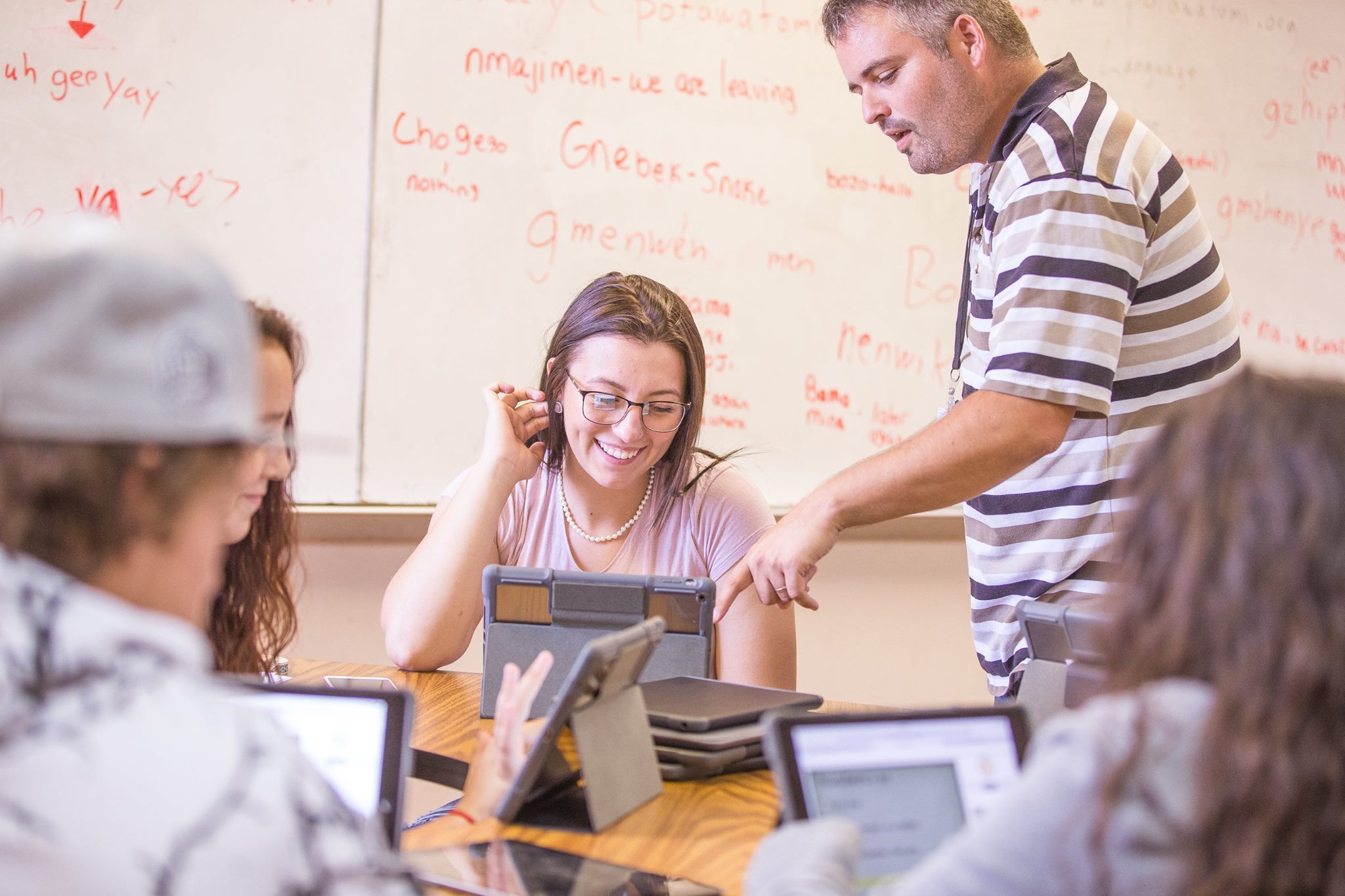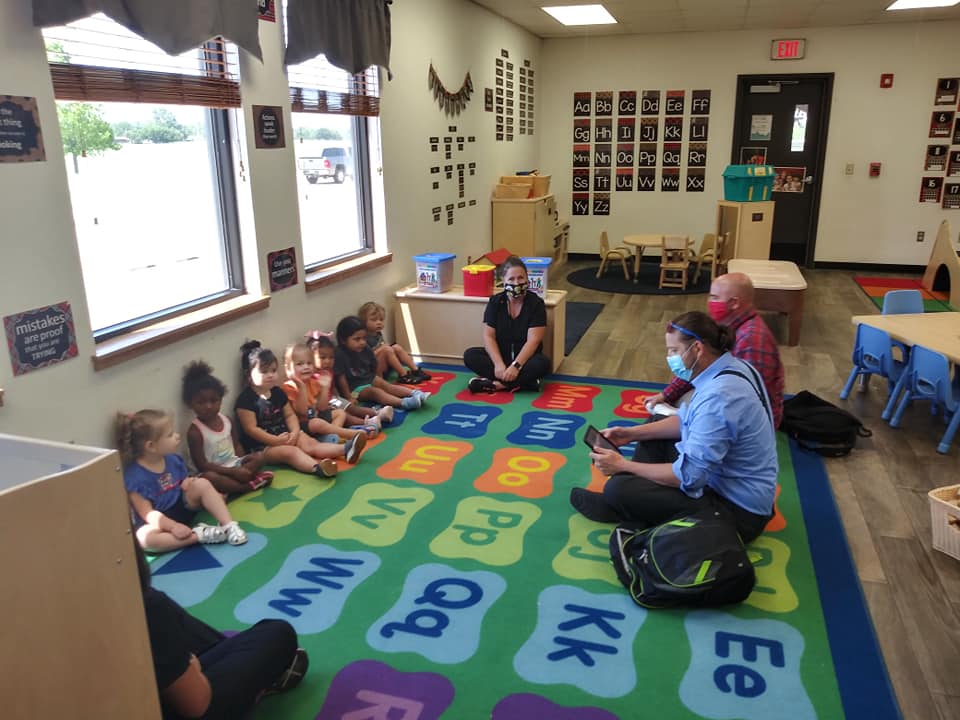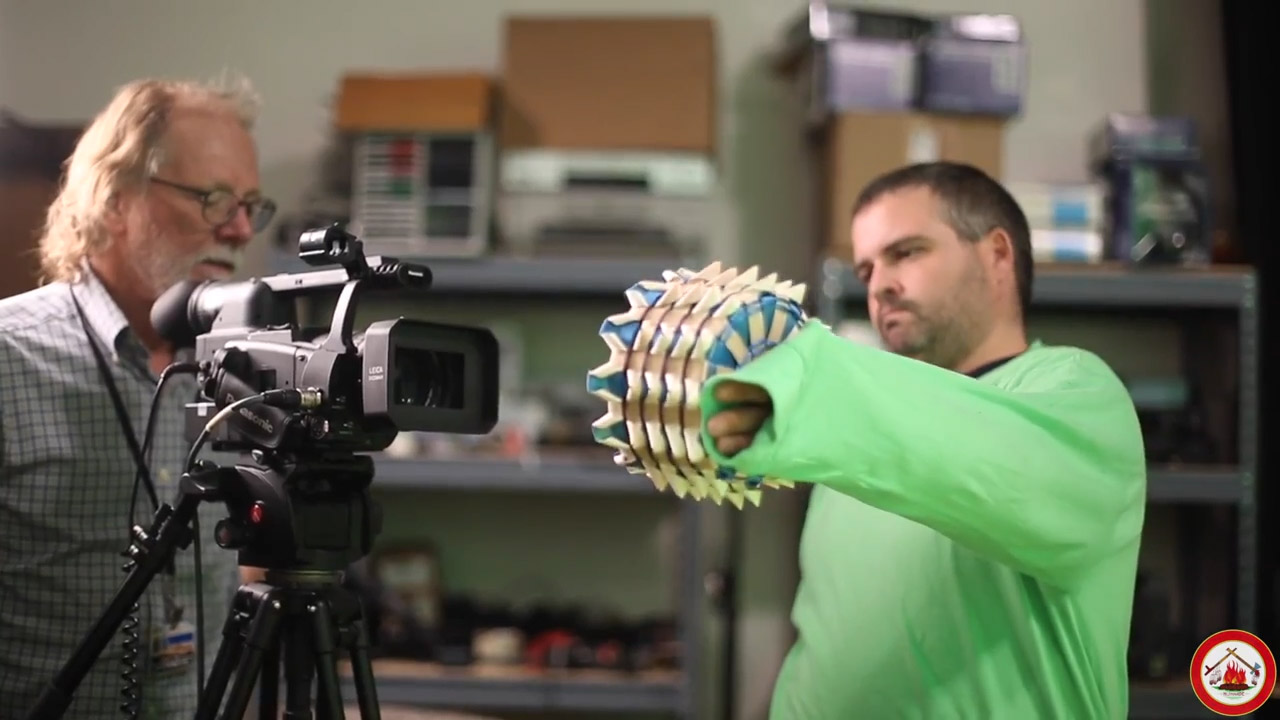 Native American Language Education
Citizen Potawatomi Nation Language Department
Shawnee, Oklahoma 74801
Technology amplifies our ability to reach more students of the Potawatomi Language Institute Background
Our goal is to make access to the Potawatomi language to never be a barrier to learning the language. We are a big believers in using technology to make the language accessible to anyone at any time they wish to learn. When we have onsite classes we zoom and later post on one of our two youtube channels. We have one channel dedicated to children and another to adult language learners. Boarding schools and forced assimilation policies took our language away from our parents and grandparents generation. Today technology is whats taking our kids away from their language and culture. We have a Facebook group with over 6,200 members, the two youtube channels with over 400 videos on each channel, an online dictionary www.potawatomidictionary.com with 10,000 words with about 75% with audio, we have recently finished a series of 12 children's books that include a QR code which will read the book in Both Potawatomi and English. We are the only indigenous language community in North America to partner with Google in their Woolaroo project. By going to this website a person uses their camera and takes pictures of objects and the program using AI technology identifies the object and gives an audio in the target language so Potawatomi. In order to do this we had to translate the 3,500 or so most googled words and create an audio file.
We have two courses on Memrise.com, one on moodle and a new one on Tovutti's LMS platform. We offer the language in Oklahoma High schools for world language credit which counts toward graduation. Be its self paced and online it can be offered anywhere in Oklahoma. We have been dubbing all kind of public domain films like Woody woodpecker cartoons, superman, guilvers travels, night of the living dead ect.
Access
Excellence
Keys to Access and Excellence
Selected Section
Improve Access for all learners in more languages
Percentage of already speaking
Instruction methodologies used for Indigenous language learners
Administration
Operations (secretary, nurse, janitors)
School assemblies
Routine communications with parents
Parent outreach (e.g. parent nights)
English
English
English
English
English
How is English taught
Its taught as a 1st language since we offer the language in the Public school system not our own tribal school.
Does School teach any other language
Activities in courses in your language program
Oratory
Traditional values and teachings
Creation narratives
Indigenous Histories
Law for elder to be a teacher
Process to grant certificate to teachers
Background that teachers have
Most are 2nd language learners which spend extensive time working with me to bring their language knowledge to an acceptable level.
Role of first language speakers who can write
Several have made books and most recently one of our best who is 86 years old did a series of books with stories of his life in Potawatomi and English.
Role of first language speakers who do not write
We currently only have 5 first language speakers across 7 bands of Potawatomi in the United States. Most live in Wisconsin with one in Kansas. Two are asked questions online using FaceBook messenger. We also consult with other Anishinaabemowin teachers since there are more available.
Role of highly professional
Director of Language Program, creates scripts with movies, skits, and creates content for online self paced courses. Double check and serve as a resource for questions which might arise.
Role of limited professional
Often teach in our child Development Center Monday through Thursday 15-20 minutes with each class. Also participate in various skits and public domain movies we need voices for. Also are constantly worked with to improve their own skills in the language. Create stories and artwork for books we have a grant to produce.
Second Language Speakers in Community
Characteristics of Students
We have a very mixed area. There are Potawatomi students, non-native, Sac & Fox, Seminole, Creek, Kickapoo students.
Require families to participate
Specific practices that are the reasons your HULs enjoy success in your program
Practice 1
Telling people to use what they have learned. If you know a word start using it in your phone. If you know mno waben- good morning. Say it every day. If you learn the word sitagen for salt stop saying salt. As you learn words incorporate them into your daily life as much as possible.
Practice 2
Telling folks Gego zegzeken eneshnabemoyen! Dont be afraid to talk Indian. For most folks once they hit their teenage years till around 60 they are very concerned what others think of them so are afraid to make mistakes and look silly. I constantly remind people making mistakes is part of learning any language. Lets say you say a phrase and its 85 percent correct. Well thats 85% that you knew and folks heard. You can correct the rest.
Practice 3
Making the language accessible. For me as a second language learner access to the language was hard for me starting out. I would ask this speaker a word or this speaker a different word. We wanted to make it easier for the next generation. We have a number of online platforms we use such as an online dictionary at www.potawatomidictionary.com with over 10,000 words with over 70% with audio, a Facebook group Potawatomi language with 6,500 members, We have one staff member who does a daily tiktok , we have two Youtube Channels. One more geared to kids and one for adult language learners each with over 400 videos. We have several online self paced classes two at www.memrise.com ( Which is free to use) One called Conversational Potawatomi and the other a day in the life. We are phasing out our Moodle course and moving to a new LMS platform on Tovutti which we teach High Courses for World language credit anywhere in Oklahoma. We also go live or zoom any classes we teach local and then post in our facebook group and also on our Youtube channels.
Characteristics of Students
We have a very mixed area. There are Potawatomi students, non-native, Sac & Fox, Seminole, Creek, Kickapoo students.
Strategies to recruit students
Parental outreach or information
Making information known online and in our tribes newspaper. In the schools its in the Catalogue of offerings. Using our Facebook group to spread the word.
Strategies to retain and succeed students
Appropriate curriculum
Integrating home and community resources in the language instruction program
Fair and equitable assessments
Certified or proficient language teachers
Obstacles Latinx Students face
Has enrollment increased in the past 5 years
Your program include any of the following
Instruction aimed specifically at building on instruction in Indigenous language schools and programs and cultures
Course credit for Indigenous language proficiency
Collaboration with Native American communities using Native American languages for instruction, for after-school & weekend language and culture programs
Excellence through transparency and accountability
Publish Clear Description
Public Definition of Student Success
Receive State Funding for Language Program
Receive State Funding for Dual Language Program
Federal Funding Support for Dual Language Program
Emphasize in Language Program
Workforce Preparation Activity
Provide targeted support and programming for Native American languages
Specific Requirements for Hiring Teachers
Language proficiency (native or near native proficiency in the target language or ACTFL scores if applicable)
Require to have certifications to Language Teachers
Dual Language Program Teachers Considered Language Teachers
Are Dual Language Teachers (E.G. Math Teachers) Need To Be Certified As Subject Matter Teachers Or Dual Language Teachers
Do you accept teachers' certification issued in other school districts or
Institution Information
Group of learners
Birth-Toddler
Pre-school
Middle school
High school
Post-secondary
Adult learners
Elder
Teachers
Location of Program
Suburban
Grades taught at your school
Middle school
High school
Recruit Students from USED category
Type of Program
Childcare (some are private childcare settings, some are federal or state-funded settings, some are funded by family direct pay) 
Early childhood
Non-profit adult language learning setting, not higher ed institution affiliated, community-determined/led
Public PK-12 School
Tribal department of education
Is School IB Authorized
No
Is Second Language Required
Yes