{"field__delivery_modes_to_huls_hi":{"#theme":"field","#title":" delivery modes to HULs Higher","#label_display":"above","#view_mode":"full","#language":"en","#field_name":"field__delivery_modes_to_huls_hi","#field_type":"list_string","#field_translatable":false,"#entity_type":"node","#bundle":"survey","#object":{"in_preview":null},"#items":{},"#formatter":"list_default","#is_multiple":false,"#third_party_settings":[],"0":{"#markup":"Yes","#allowed_tags":["a","b","big","code","del","em","i","ins","pre","q","small","span","strong","sub","sup","tt","ol","ul","li","p","br","img"]},"#cache":{"contexts":[],"tags":[],"max-age":-1},"#weight":0},"field__partnerships_supported_ph":{"#cache":{"contexts":[],"tags":[],"max-age":-1},"#weight":0},"field_accept_following_do_you_ac":{"#cache":{"contexts":[],"tags":[],"max-age":-1},"#weight":0},"field_access_q1_higher":{"#cache":{"contexts":[],"tags":[],"max-age":-1},"#weight":0},"field_access_q1_native":{"#cache":{"contexts":[],"tags":[],"max-age":-1},"#weight":0},"field_access_q3_a_native":{"#cache":{"contexts":[],"tags":[],"max-age":-1},"#weight":0},"field_access_q3_b_native":{"#cache":{"contexts":[],"tags":[],"max-age":-1},"#weight":0},"field_access_q3_c_native":{"#cache":{"contexts":[],"tags":[],"max-age":-1},"#weight":0},"field_access_q3_d_native":{"#cache":{"contexts":[],"tags":[],"max-age":-1},"#weight":0},"field_access_q3_e_native":{"#cache":{"contexts":[],"tags":[],"max-age":-1},"#weight":0},"field_access_q3_f_native":{"#cache":{"contexts":[],"tags":[],"max-age":-1},"#weight":0},"field_access_q3_g_name_native":{"#cache":{"contexts":[],"tags":[],"max-age":-1},"#weight":0},"field_access_q3_g_value_native":{"#cache":{"contexts":[],"tags":[],"max-age":-1},"#weight":0},"field_accreditation_higher":{"#cache":{"contexts":[],"tags":[],"max-age":-1},"#weight":0},"field_accreditation_higher_2":{"#cache":{"contexts":[],"tags":[],"max-age":-1},"#weight":0},"field_actively_recruit_huls":{"#theme":"field","#title":"Actively Recruit HULs","#label_display":"above","#view_mode":"full","#language":"en","#field_name":"field_actively_recruit_huls","#field_type":"list_string","#field_translatable":false,"#entity_type":"node","#bundle":"survey","#object":{"in_preview":null},"#items":{},"#formatter":"list_default","#is_multiple":false,"#third_party_settings":[],"0":{"#markup":"Yes","#allowed_tags":["a","b","big","code","del","em","i","ins","pre","q","small","span","strong","sub","sup","tt","ol","ul","li","p","br","img"]},"#cache":{"contexts":[],"tags":[],"max-age":-1},"#weight":0},"field_actively_recruit_latinx":{"#theme":"field","#title":"Actively Recruit Latinx","#label_display":"above","#view_mode":"full","#language":"en","#field_name":"field_actively_recruit_latinx","#field_type":"list_string","#field_translatable":false,"#entity_type":"node","#bundle":"survey","#object":{"in_preview":null},"#items":{},"#formatter":"list_default","#is_multiple":false,"#third_party_settings":[],"0":{"#markup":"Yes","#allowed_tags":["a","b","big","code","del","em","i","ins","pre","q","small","span","strong","sub","sup","tt","ol","ul","li","p","br","img"]},"#cache":{"contexts":[],"tags":[],"max-age":-1},"#weight":0},"field_actively_recruit_students":{"#cache":{"contexts":[],"tags":[],"max-age":-1},"#weight":0},"field_activities_do_these_partne":{"#cache":{"contexts":[],"tags":[],"max-age":-1},"#weight":0},"field_activities_in_courses_in_y":{"#cache":{"contexts":[],"tags":[],"max-age":-1},"#weight":0},"field_additional_activities_do":{"#cache":{"contexts":[],"tags":[],"max-age":-1},"#weight":0},"field_additional_language_latinx":{"#theme":"field","#title":"Additional Language Latin","#label_display":"above","#view_mode":"full","#language":"en","#field_name":"field_additional_language_latinx","#field_type":"list_string","#field_translatable":false,"#entity_type":"node","#bundle":"survey","#object":{"in_preview":null},"#items":{},"#formatter":"list_default","#is_multiple":false,"#third_party_settings":[],"0":{"#markup":"None","#allowed_tags":["a","b","big","code","del","em","i","ins","pre","q","small","span","strong","sub","sup","tt","ol","ul","li","p","br","img"]},"#cache":{"contexts":[],"tags":[],"max-age":-1},"#weight":0},"field_adults_cbhls":{"#cache":{"contexts":[],"tags":[],"max-age":-1},"#weight":0},"field_after_school_activities_at":{"#cache":{"contexts":[],"tags":[],"max-age":-1},"#weight":0},"field_after_school_activities_en":{"#cache":{"contexts":[],"tags":[],"max-age":-1},"#weight":0},"field_after_school_classes_noh_c":{"#cache":{"contexts":[],"tags":[],"max-age":-1},"#weight":0},"field_after_school_classes_nowy":{"#cache":{"contexts":[],"tags":[],"max-age":-1},"#weight":0},"field_are_dual_language_teachers":{"#cache":{"contexts":[],"tags":[],"max-age":-1},"#weight":0},"field_are_staff_required_to_spea":{"#cache":{"contexts":[],"tags":[],"max-age":-1},"#weight":0},"field_assess_language_outcome_hi":{"#cache":{"contexts":[],"tags":[],"max-age":-1},"#weight":0},"field_assess_language_outcomes":{"#theme":"field","#title":"Assess Language Outcomes","#label_display":"above","#view_mode":"full","#language":"en","#field_name":"field_assess_language_outcomes","#field_type":"list_string","#field_translatable":false,"#entity_type":"node","#bundle":"survey","#object":{"in_preview":null},"#items":{},"#formatter":"list_default","#is_multiple":true,"#third_party_settings":[],"0":{"#markup":"AAPPL tests (ACTFL)","#allowed_tags":["a","b","big","code","del","em","i","ins","pre","q","small","span","strong","sub","sup","tt","ol","ul","li","p","br","img"]},"1":{"#markup":"Teacher created tests","#allowed_tags":["a","b","big","code","del","em","i","ins","pre","q","small","span","strong","sub","sup","tt","ol","ul","li","p","br","img"]},"#cache":{"contexts":[],"tags":[],"max-age":-1},"#weight":0},"field_authorized_ib_world_native":{"#cache":{"contexts":[],"tags":[],"max-age":-1},"#weight":0},"field_average_number_of_students":{"#cache":{"contexts":[],"tags":[],"max-age":-1},"#weight":0},"field_average_number_of_teachers":{"#cache":{"contexts":[],"tags":[],"max-age":-1},"#weight":0},"field_background_q8_other_field":{"#cache":{"contexts":[],"tags":[],"max-age":-1},"#weight":0},"field_background_q8_other_fieldh":{"#cache":{"contexts":[],"tags":[],"max-age":-1},"#weight":0},"field_background_q8_other_fieldn":{"#cache":{"contexts":[],"tags":[],"max-age":-1},"#weight":0},"field_background_that_teachers_h":{"#cache":{"contexts":[],"tags":[],"max-age":-1},"#weight":0},"field_can_you_give_an_explicit_e":{"#cache":{"contexts":[],"tags":[],"max-age":-1},"#weight":0},"field_certification_for_subject_":{"#cache":{"contexts":[],"tags":[],"max-age":-1},"#weight":0},"field_characteristics_of_student":{"#cache":{"contexts":[],"tags":[],"max-age":-1},"#weight":0},"field_classes_specifically_targe":{"#cache":{"contexts":[],"tags":[],"max-age":-1},"#weight":0},"field_classification_of_higher":{"#cache":{"contexts":[],"tags":[],"max-age":-1},"#weight":0},"field_co_curricular_collaboratio":{"#cache":{"contexts":[],"tags":[],"max-age":-1},"#weight":0},"field_co_curricular_offerings_hi":{"#cache":{"contexts":[],"tags":[],"max-age":-1},"#weight":0},"field_cultural_integration_a_fac":{"#cache":{"contexts":[],"tags":[],"max-age":-1},"#weight":0},"field_curriculum_and_instruction":{"#cache":{"contexts":[],"tags":[],"max-age":-1},"#weight":0},"field_curriculum_instruction_exp":{"#cache":{"contexts":[],"tags":[],"max-age":-1},"#weight":0},"field_describe_any_educational":{"#cache":{"contexts":[],"tags":[],"max-age":-1},"#weight":0},"field_different_types_of_classes":{"#cache":{"contexts":[],"tags":[],"max-age":-1},"#weight":0},"field_dlp_teachers_considered_la":{"#cache":{"contexts":[],"tags":[],"max-age":-1},"#weight":0},"field_do_staff_administrators":{"#cache":{"contexts":[],"tags":[],"max-age":-1},"#weight":0},"field_do_staff_administrators_se":{"#cache":{"contexts":[],"tags":[],"max-age":-1},"#weight":0},"field_do_you_accept_teachers":{"#cache":{"contexts":[],"tags":[],"max-age":-1},"#weight":0},"field_do_you_have_policy_and_eff":{"#cache":{"contexts":[],"tags":[],"max-age":-1},"#weight":0},"field_do_you_have_policy_and_lis":{"#cache":{"contexts":[],"tags":[],"max-age":-1},"#weight":0},"field_do_you_make_available_to_y":{"#cache":{"contexts":[],"tags":[],"max-age":-1},"#weight":0},"field_do_your_require_any_certif":{"#cache":{"contexts":[],"tags":[],"max-age":-1},"#weight":0},"field_does_your_lea_or_sea_offer":{"#cache":{"contexts":[],"tags":[],"max-age":-1},"#weight":0},"field_does_your_program_have_any":{"#cache":{"contexts":[],"tags":[],"max-age":-1},"#weight":0},"field_does_your_program_reach_ou":{"#cache":{"contexts":[],"tags":[],"max-age":-1},"#weight":0},"field_does_your_school_community":{"#cache":{"contexts":[],"tags":[],"max-age":-1},"#weight":0},"field_does_your_school_gov_nativ":{"#cache":{"contexts":[],"tags":[],"max-age":-1},"#weight":0},"field_does_your_school_offer":{"#cache":{"contexts":[],"tags":[],"max-age":-1},"#weight":0},"field_does_your_school_program_p":{"#cache":{"contexts":[],"tags":[],"max-age":-1},"#weight":0},"field_does_your_teaching_staff_m":{"#cache":{"contexts":[],"tags":[],"max-age":-1},"#weight":0},"field_elementary_school_students":{"#cache":{"contexts":[],"tags":[],"max-age":-1},"#weight":0},"field_em":{"#cache":{"contexts":[],"tags":[],"max-age":-1},"#weight":0},"field_emphasize_in_your_language":{"#cache":{"contexts":[],"tags":[],"max-age":-1},"#weight":0},"field_emphasize_language_prog_pk":{"#theme":"field","#title":"Emphasize in Language Program","#label_display":"above","#view_mode":"full","#language":"en","#field_name":"field_emphasize_language_prog_pk","#field_type":"list_string","#field_translatable":false,"#entity_type":"node","#bundle":"survey","#object":{"in_preview":null},"#items":{},"#formatter":"list_default","#is_multiple":true,"#third_party_settings":[],"0":{"#markup":"Cultural Literacy","#allowed_tags":["a","b","big","code","del","em","i","ins","pre","q","small","span","strong","sub","sup","tt","ol","ul","li","p","br","img"]},"1":{"#markup":"Employment opportunities","#allowed_tags":["a","b","big","code","del","em","i","ins","pre","q","small","span","strong","sub","sup","tt","ol","ul","li","p","br","img"]},"2":{"#markup":"Global citizenship, cosmopolitanism","#allowed_tags":["a","b","big","code","del","em","i","ins","pre","q","small","span","strong","sub","sup","tt","ol","ul","li","p","br","img"]},"3":{"#markup":"Human diversity, including linguistic diversity","#allowed_tags":["a","b","big","code","del","em","i","ins","pre","q","small","span","strong","sub","sup","tt","ol","ul","li","p","br","img"]},"4":{"#markup":"Intercultural Competence","#allowed_tags":["a","b","big","code","del","em","i","ins","pre","q","small","span","strong","sub","sup","tt","ol","ul","li","p","br","img"]},"5":{"#markup":"Translanguaging","#allowed_tags":["a","b","big","code","del","em","i","ins","pre","q","small","span","strong","sub","sup","tt","ol","ul","li","p","br","img"]},"#cache":{"contexts":[],"tags":[],"max-age":-1},"#weight":0},"field_ethnic_profile_different":{"#cache":{"contexts":[],"tags":[],"max-age":-1},"#weight":0},"field_explain_certifications_nat":{"#cache":{"contexts":[],"tags":[],"max-age":-1},"#weight":0},"field_explain_do_your_require_an":{"#cache":{"contexts":[],"tags":[],"max-age":-1},"#weight":0},"field_explicit_example_prek":{"#theme":"field","#title":"Explicit Example","#label_display":"above","#view_mode":"full","#language":"en","#field_name":"field_explicit_example_prek","#field_type":"string_long","#field_translatable":false,"#entity_type":"node","#bundle":"survey","#object":{"in_preview":null},"#items":{},"#formatter":"basic_string","#is_multiple":false,"#third_party_settings":[],"0":{"#type":"inline_template","#template":"{{ value|nl2br }}","#context":{"value":"As the only International Spanish Academy in Arizona, we have a strong partnership with the Embassy of Spain. This includes curricular resources and partnerships for our teachers as well as connections with students and teachers in Spain for virtual projects and authentic connections for our students with Spanish speakers. "}},"#cache":{"contexts":[],"tags":[],"max-age":-1},"#weight":0},"field_extra_curricular_attendanc":{"#cache":{"contexts":[],"tags":[],"max-age":-1},"#weight":0},"field_extra_curricular_enrollmen":{"#cache":{"contexts":[],"tags":[],"max-age":-1},"#weight":0},"field_factor_3_q_4_cbhls":{"#cache":{"contexts":[],"tags":[],"max-age":-1},"#weight":0},"field_factor_4_q_1_cbhls":{"#cache":{"contexts":[],"tags":[],"max-age":-1},"#weight":0},"field_factor_4_q_2_cbhls":{"#cache":{"contexts":[],"tags":[],"max-age":-1},"#weight":0},"field_factor_5_q_2_1_cbhls":{"#cache":{"contexts":[],"tags":[],"max-age":-1},"#weight":0},"field_factor_7_q_1_1_cbhls":{"#cache":{"contexts":[],"tags":[],"max-age":-1},"#weight":0},"field_factor_8_q_1_1_cbhls":{"#cache":{"contexts":[],"tags":[],"max-age":-1},"#weight":0},"field_family_obligations_attenda":{"#cache":{"contexts":[],"tags":[],"max-age":-1},"#weight":0},"field_family_obligations_enrollm":{"#cache":{"contexts":[],"tags":[],"max-age":-1},"#weight":0},"field_federal_":{"#theme":"field","#title":"federal funding support native","#label_display":"above","#view_mode":"full","#language":"en","#field_name":"field_federal_","#field_type":"list_string","#field_translatable":false,"#entity_type":"node","#bundle":"survey","#object":{"in_preview":null},"#items":{},"#formatter":"list_default","#is_multiple":true,"#third_party_settings":[],"0":{"#markup":"Basic M&O funding","#allowed_tags":["a","b","big","code","del","em","i","ins","pre","q","small","span","strong","sub","sup","tt","ol","ul","li","p","br","img"]},"#cache":{"contexts":[],"tags":[],"max-age":-1},"#weight":0},"field_federal_funding_for_dlp_na":{"#theme":"field","#title":"Federal funding for dlp native","#label_display":"above","#view_mode":"full","#language":"en","#field_name":"field_federal_funding_for_dlp_na","#field_type":"list_string","#field_translatable":false,"#entity_type":"node","#bundle":"survey","#object":{"in_preview":null},"#items":{},"#formatter":"list_default","#is_multiple":false,"#third_party_settings":[],"0":{"#markup":"No","#allowed_tags":["a","b","big","code","del","em","i","ins","pre","q","small","span","strong","sub","sup","tt","ol","ul","li","p","br","img"]},"#cache":{"contexts":[],"tags":[],"max-age":-1},"#weight":0},"field_federal_sources_support_pk":{"#theme":"field","#title":"Federal Sources of Support","#label_display":"above","#view_mode":"full","#language":"en","#field_name":"field_federal_sources_support_pk","#field_type":"list_string","#field_translatable":false,"#entity_type":"node","#bundle":"survey","#object":{"in_preview":null},"#items":{},"#formatter":"list_default","#is_multiple":true,"#third_party_settings":[],"0":{"#markup":"Basic M&O funding","#allowed_tags":["a","b","big","code","del","em","i","ins","pre","q","small","span","strong","sub","sup","tt","ol","ul","li","p","br","img"]},"#cache":{"contexts":[],"tags":[],"max-age":-1},"#weight":0},"field_first_language_speakers_in":{"#cache":{"contexts":[],"tags":[],"max-age":-1},"#weight":0},"field_free_and_reduced_lunch_nat":{"#cache":{"contexts":[],"tags":[],"max-age":-1},"#weight":0},"field_grades_taught_at_your_scho":{"#cache":{"contexts":[],"tags":[],"max-age":-1},"#weight":0},"field_groups_over_10p":{"#theme":"field","#title":"Groups Over 10p","#label_display":"above","#view_mode":"full","#language":"en","#field_name":"field_groups_over_10p","#field_type":"list_string","#field_translatable":false,"#entity_type":"node","#bundle":"survey","#object":{"in_preview":null},"#items":{},"#formatter":"list_default","#is_multiple":false,"#third_party_settings":[],"0":{"#markup":"None","#allowed_tags":["a","b","big","code","del","em","i","ins","pre","q","small","span","strong","sub","sup","tt","ol","ul","li","p","br","img"]},"#cache":{"contexts":[],"tags":[],"max-age":-1},"#weight":0},"field_groups_over_10p_native":{"#cache":{"contexts":[],"tags":[],"max-age":-1},"#weight":0},"field_has_enrollments_increased_":{"#cache":{"contexts":[],"tags":[],"max-age":-1},"#weight":0},"field_heritage_language_learners":{"#cache":{"contexts":[],"tags":[],"max-age":-1},"#weight":0},"field_high_school_students_cbhls":{"#cache":{"contexts":[],"tags":[],"max-age":-1},"#weight":0},"field_homework_and_other_attenda":{"#cache":{"contexts":[],"tags":[],"max-age":-1},"#weight":0},"field_homework_and_other_enroll":{"#cache":{"contexts":[],"tags":[],"max-age":-1},"#weight":0},"field_how_do_these_activities":{"#cache":{"contexts":[],"tags":[],"max-age":-1},"#weight":0},"field_how_important_is_the_impac":{"#cache":{"contexts":[],"tags":[],"max-age":-1},"#weight":0},"field_how_is_english_taught_nati":{"#cache":{"contexts":[],"tags":[],"max-age":-1},"#weight":0},"field_how_the_instructional_form":{"#cache":{"contexts":[],"tags":[],"max-age":-1},"#weight":0},"field_immersion_exp_huls_pk":{"#theme":"field","#title":"Immersion Experience HULs","#label_display":"above","#view_mode":"full","#language":"en","#field_name":"field_immersion_exp_huls_pk","#field_type":"list_string","#field_translatable":false,"#entity_type":"node","#bundle":"survey","#object":{"in_preview":null},"#items":{},"#formatter":"list_default","#is_multiple":false,"#third_party_settings":[],"0":{"#markup":"No","#allowed_tags":["a","b","big","code","del","em","i","ins","pre","q","small","span","strong","sub","sup","tt","ol","ul","li","p","br","img"]},"#cache":{"contexts":[],"tags":[],"max-age":-1},"#weight":0},"field_immersion_experience_la_pk":{"#theme":"field","#title":"Immersion Experience Latin","#label_display":"above","#view_mode":"full","#language":"en","#field_name":"field_immersion_experience_la_pk","#field_type":"list_string","#field_translatable":false,"#entity_type":"node","#bundle":"survey","#object":{"in_preview":null},"#items":{},"#formatter":"list_default","#is_multiple":false,"#third_party_settings":[],"0":{"#markup":"No","#allowed_tags":["a","b","big","code","del","em","i","ins","pre","q","small","span","strong","sub","sup","tt","ol","ul","li","p","br","img"]},"#cache":{"contexts":[],"tags":[],"max-age":-1},"#weight":0},"field_immersion_experience_pk":{"#theme":"field","#title":"Immersion Experience","#label_display":"above","#view_mode":"full","#language":"en","#field_name":"field_immersion_experience_pk","#field_type":"list_string","#field_translatable":false,"#entity_type":"node","#bundle":"survey","#object":{"in_preview":null},"#items":{},"#formatter":"list_default","#is_multiple":false,"#third_party_settings":[],"0":{"#markup":"No","#allowed_tags":["a","b","big","code","del","em","i","ins","pre","q","small","span","strong","sub","sup","tt","ol","ul","li","p","br","img"]},"#cache":{"contexts":[],"tags":[],"max-age":-1},"#weight":0},"field_incorporate_online_learnin":{"#cache":{"contexts":[],"tags":[],"max-age":-1},"#weight":0},"field_individual_lessons_or":{"#cache":{"contexts":[],"tags":[],"max-age":-1},"#weight":0},"field_individual_lessons_or_indi":{"#cache":{"contexts":[],"tags":[],"max-age":-1},"#weight":0},"field_instruction_methodologies_":{"#cache":{"contexts":[],"tags":[],"max-age":-1},"#weight":0},"field_kae_q16_1_native":{"#cache":{"contexts":[],"tags":[],"max-age":-1},"#weight":0},"field_kae_q3_explain_native":{"#cache":{"contexts":[],"tags":[],"max-age":-1},"#weight":0},"field_kae_q3_native":{"#cache":{"contexts":[],"tags":[],"max-age":-1},"#weight":0},"field_kindergarten_students_cbhl":{"#cache":{"contexts":[],"tags":[],"max-age":-1},"#weight":0},"field_language_immersion_opportu":{"#cache":{"contexts":[],"tags":[],"max-age":-1},"#weight":0},"field_language_medium_admin_nati":{"#cache":{"contexts":[],"tags":[],"max-age":-1},"#weight":0},"field_language_medium_assembly_n":{"#cache":{"contexts":[],"tags":[],"max-age":-1},"#weight":0},"field_language_medium_communicat":{"#cache":{"contexts":[],"tags":[],"max-age":-1},"#weight":0},"field_language_medium_operations":{"#cache":{"contexts":[],"tags":[],"max-age":-1},"#weight":0},"field_language_medium_parent_rea":{"#cache":{"contexts":[],"tags":[],"max-age":-1},"#weight":0},"field_language_of_general_academ":{"#cache":{"contexts":[],"tags":[],"max-age":-1},"#weight":0},"field_language_of_instruction_na":{"#cache":{"contexts":[],"tags":[],"max-age":-1},"#weight":0},"field_language_req_high_sub":{"#cache":{"contexts":[],"tags":[],"max-age":-1},"#weight":0},"field_language_requirement_higeh":{"#cache":{"contexts":[],"tags":[],"max-age":-1},"#weight":0},"field_languages_added_in_past_5":{"#cache":{"contexts":[],"tags":[],"max-age":-1},"#weight":0},"field_languages_added_in_past_5y":{"#cache":{"contexts":[],"tags":[],"max-age":-1},"#weight":0},"field_languages_taught_at_your":{"#cache":{"contexts":[],"tags":[],"max-age":-1},"#weight":0},"field_latinx_headline":{"#theme":"field","#title":"Latinx Headline","#label_display":"above","#view_mode":"full","#language":"en","#field_name":"field_latinx_headline","#field_type":"string_long","#field_translatable":false,"#entity_type":"node","#bundle":"survey","#object":{"in_preview":null},"#items":{},"#formatter":"basic_string","#is_multiple":false,"#third_party_settings":[],"0":{"#type":"inline_template","#template":"{{ value|nl2br }}","#context":{"value":"Recognized for strong partnerships with the Embassy of Spain"}},"#cache":{"contexts":[],"tags":[],"max-age":-1},"#weight":0},"field_latinx_program_description":{"#cache":{"contexts":[],"tags":[],"max-age":-1},"#weight":0},"field_law_elder_to_be_teacher_na":{"#cache":{"contexts":[],"tags":[],"max-age":-1},"#weight":0},"field_lea_or_sea_offer":{"#theme":"field","#title":"LEA or SEA offer","#label_display":"above","#view_mode":"full","#language":"en","#field_name":"field_lea_or_sea_offer","#field_type":"list_string","#field_translatable":false,"#entity_type":"node","#bundle":"survey","#object":{"in_preview":null},"#items":{},"#formatter":"list_default","#is_multiple":false,"#third_party_settings":[],"0":{"#markup":"Professional learning specifically targeting language teachers","#allowed_tags":["a","b","big","code","del","em","i","ins","pre","q","small","span","strong","sub","sup","tt","ol","ul","li","p","br","img"]},"#cache":{"contexts":[],"tags":[],"max-age":-1},"#weight":0},"field_learners_who_speak_a_cbhls":{"#cache":{"contexts":[],"tags":[],"max-age":-1},"#weight":0},"field_learners_who_speak_c_cbhls":{"#cache":{"contexts":[],"tags":[],"max-age":-1},"#weight":0},"field_levels_of_language_higher":{"#cache":{"contexts":[],"tags":[],"max-age":-1},"#weight":0},"field_levels_of_language_prek":{"#theme":"field","#title":"Levels of Language","#label_display":"above","#view_mode":"full","#language":"en","#field_name":"field_levels_of_language_prek","#field_type":"list_string","#field_translatable":false,"#entity_type":"node","#bundle":"survey","#object":{"in_preview":null},"#items":{},"#formatter":"list_default","#is_multiple":false,"#third_party_settings":[],"0":{"#markup":"4","#allowed_tags":["a","b","big","code","del","em","i","ins","pre","q","small","span","strong","sub","sup","tt","ol","ul","li","p","br","img"]},"#cache":{"contexts":[],"tags":[],"max-age":-1},"#weight":0},"field_list_immersion_exp_huls_pk":{"#cache":{"contexts":[],"tags":[],"max-age":-1},"#weight":0},"field_list_immersion_exp_latin":{"#cache":{"contexts":[],"tags":[],"max-age":-1},"#weight":0},"field_list_immersion_exp_native":{"#cache":{"contexts":[],"tags":[],"max-age":-1},"#weight":0},"field_list_immersion_exp_prek":{"#cache":{"contexts":[],"tags":[],"max-age":-1},"#weight":0},"field_location_of_program_native":{"#cache":{"contexts":[],"tags":[],"max-age":-1},"#weight":0},"field_main_features_of_your_nati":{"#cache":{"contexts":[],"tags":[],"max-age":-1},"#weight":0},"field_main_features_of_your_stud":{"#cache":{"contexts":[],"tags":[],"max-age":-1},"#weight":0},"field_main_reasons_students_atte":{"#cache":{"contexts":[],"tags":[],"max-age":-1},"#weight":0},"field_main_sources_of_financial":{"#cache":{"contexts":[],"tags":[],"max-age":-1},"#weight":0},"field_methods_or_strategies_for_":{"#cache":{"contexts":[],"tags":[],"max-age":-1},"#weight":0},"field_middle_school_students_gra":{"#cache":{"contexts":[],"tags":[],"max-age":-1},"#weight":0},"field_minority_serve_inst_high_l":{"#cache":{"contexts":[],"tags":[],"max-age":-1},"#weight":0},"field_minority_serve_inst_higher":{"#cache":{"contexts":[],"tags":[],"max-age":-1},"#weight":0},"field_mirror_population_staff_pk":{"#theme":"field","#title":"Mirror Population of Staff","#label_display":"above","#view_mode":"full","#language":"en","#field_name":"field_mirror_population_staff_pk","#field_type":"list_string","#field_translatable":false,"#entity_type":"node","#bundle":"survey","#object":{"in_preview":null},"#items":{},"#formatter":"list_default","#is_multiple":false,"#third_party_settings":[],"0":{"#markup":"Yes","#allowed_tags":["a","b","big","code","del","em","i","ins","pre","q","small","span","strong","sub","sup","tt","ol","ul","li","p","br","img"]},"#cache":{"contexts":[],"tags":[],"max-age":-1},"#weight":0},"field_most_effective_communicati":{"#cache":{"contexts":[],"tags":[],"max-age":-1},"#weight":0},"field_multilingual_learners_cbhl":{"#cache":{"contexts":[],"tags":[],"max-age":-1},"#weight":0},"field_obstacles_huls_face":{"#theme":"field","#title":"Obstacles HULs Face","#label_display":"above","#view_mode":"full","#language":"en","#field_name":"field_obstacles_huls_face","#field_type":"list_string","#field_translatable":false,"#entity_type":"node","#bundle":"survey","#object":{"in_preview":null},"#items":{},"#formatter":"list_default","#is_multiple":true,"#third_party_settings":[],"0":{"#markup":"None","#allowed_tags":["a","b","big","code","del","em","i","ins","pre","q","small","span","strong","sub","sup","tt","ol","ul","li","p","br","img"]},"#cache":{"contexts":[],"tags":[],"max-age":-1},"#weight":0},"field_obstacles_latinx_face":{"#theme":"field","#title":"Obstacles Latinx Face","#label_display":"above","#view_mode":"full","#language":"en","#field_name":"field_obstacles_latinx_face","#field_type":"list_string","#field_translatable":false,"#entity_type":"node","#bundle":"survey","#object":{"in_preview":null},"#items":{},"#formatter":"list_default","#is_multiple":true,"#third_party_settings":[],"0":{"#markup":"None","#allowed_tags":["a","b","big","code","del","em","i","ins","pre","q","small","span","strong","sub","sup","tt","ol","ul","li","p","br","img"]},"#cache":{"contexts":[],"tags":[],"max-age":-1},"#weight":0},"field_obstacles_latinx_face_nati":{"#cache":{"contexts":[],"tags":[],"max-age":-1},"#weight":0},"field_obstacles_that_huls_face_h":{"#cache":{"contexts":[],"tags":[],"max-age":-1},"#weight":0},"field_offer_different_pathways":{"#cache":{"contexts":[],"tags":[],"max-age":-1},"#weight":0},"field_offer_in_service_professio":{"#cache":{"contexts":[],"tags":[],"max-age":-1},"#weight":0},"field_online_learning_acces_prek":{"#theme":"field","#title":"Online Learning Access","#label_display":"above","#view_mode":"full","#language":"en","#field_name":"field_online_learning_acces_prek","#field_type":"list_string","#field_translatable":false,"#entity_type":"node","#bundle":"survey","#object":{"in_preview":null},"#items":{},"#formatter":"list_default","#is_multiple":false,"#third_party_settings":[],"0":{"#markup":"No","#allowed_tags":["a","b","big","code","del","em","i","ins","pre","q","small","span","strong","sub","sup","tt","ol","ul","li","p","br","img"]},"#cache":{"contexts":[],"tags":[],"max-age":-1},"#weight":0},"field_online_learning_access_nat":{"#theme":"field","#title":"Online Learning Access native","#label_display":"above","#view_mode":"full","#language":"en","#field_name":"field_online_learning_access_nat","#field_type":"list_string","#field_translatable":false,"#entity_type":"node","#bundle":"survey","#object":{"in_preview":null},"#items":{},"#formatter":"list_default","#is_multiple":false,"#third_party_settings":[],"0":{"#markup":"No","#allowed_tags":["a","b","big","code","del","em","i","ins","pre","q","small","span","strong","sub","sup","tt","ol","ul","li","p","br","img"]},"#cache":{"contexts":[],"tags":[],"max-age":-1},"#weight":0},"field_optional_please_describe_o":{"#cache":{"contexts":[],"tags":[],"max-age":-1},"#weight":0},"field_other_attendance_cbhls":{"#cache":{"contexts":[],"tags":[],"max-age":-1},"#weight":0},"field_other_enrollment_":{"#cache":{"contexts":[],"tags":[],"max-age":-1},"#weight":0},"field_other_noh_cbhls":{"#cache":{"contexts":[],"tags":[],"max-age":-1},"#weight":0},"field_other_nowy_cbhls":{"#cache":{"contexts":[],"tags":[],"max-age":-1},"#weight":0},"field_outcomes_cbhls":{"#cache":{"contexts":[],"tags":[],"max-age":-1},"#weight":0},"field_outcomes_explanation_cbhls":{"#cache":{"contexts":[],"tags":[],"max-age":-1},"#weight":0},"field_partner_with_any_foreign":{"#cache":{"contexts":[],"tags":[],"max-age":-1},"#weight":0},"field_partnerships_help_prek":{"#cache":{"contexts":[],"tags":[],"max-age":-1},"#weight":0},"field_partnerships_with_philanth":{"#cache":{"contexts":[],"tags":[],"max-age":-1},"#weight":0},"field_percent_of_already_speakin":{"#cache":{"contexts":[],"tags":[],"max-age":-1},"#weight":0},"field_please_provide_a_descripti":{"#cache":{"contexts":[],"tags":[],"max-age":-1},"#weight":0},"field_practice_1":{"#theme":"field","#title":"Practice 1","#label_display":"above","#view_mode":"full","#language":"en","#field_name":"field_practice_1","#field_type":"string_long","#field_translatable":false,"#entity_type":"node","#bundle":"survey","#object":{"in_preview":null},"#items":{},"#formatter":"basic_string","#is_multiple":false,"#third_party_settings":[],"0":{"#type":"inline_template","#template":"{{ value|nl2br }}","#context":{"value":"Latinx students are able to join our immersion programs at any time in their educational career, maintaining a healthy enrollment in our program."}},"#cache":{"contexts":[],"tags":[],"max-age":-1},"#weight":0},"field_practice_1_cbhls":{"#theme":"field","#title":"Practice 1 cbhls","#label_display":"above","#view_mode":"full","#language":"en","#field_name":"field_practice_1_cbhls","#field_type":"string_long","#field_translatable":false,"#entity_type":"node","#bundle":"survey","#object":{"in_preview":null},"#items":{},"#formatter":"basic_string","#is_multiple":false,"#third_party_settings":[],"0":{"#type":"inline_template","#template":"{{ value|nl2br }}","#context":{"value":"Latinx students are able to join our immersion programs at any time in their educational career, maintaining a healthy enrollment in our program."}},"#cache":{"contexts":[],"tags":[],"max-age":-1},"#weight":0},"field_practice_1_higher":{"#cache":{"contexts":[],"tags":[],"max-age":-1},"#weight":0},"field_practice_1_native":{"#theme":"field","#title":"Practice 1 native","#label_display":"above","#view_mode":"full","#language":"en","#field_name":"field_practice_1_native","#field_type":"string_long","#field_translatable":false,"#entity_type":"node","#bundle":"survey","#object":{"in_preview":null},"#items":{},"#formatter":"basic_string","#is_multiple":false,"#third_party_settings":[],"0":{"#type":"inline_template","#template":"{{ value|nl2br }}","#context":{"value":"Latinx students are able to join our immersion programs at any time in their educational career, maintaining a healthy enrollment in our program."}},"#cache":{"contexts":[],"tags":[],"max-age":-1},"#weight":0},"field_practice_2":{"#theme":"field","#title":"Practice 2","#label_display":"above","#view_mode":"full","#language":"en","#field_name":"field_practice_2","#field_type":"string_long","#field_translatable":false,"#entity_type":"node","#bundle":"survey","#object":{"in_preview":null},"#items":{},"#formatter":"basic_string","#is_multiple":false,"#third_party_settings":[],"0":{"#type":"inline_template","#template":"{{ value|nl2br }}","#context":{"value":"Cultural activities that celebrate Spanish-speaking countries help our Latinx families feel more connected and valued in the school."}},"#cache":{"contexts":[],"tags":[],"max-age":-1},"#weight":0},"field_practice_2_cbhls":{"#theme":"field","#title":"Practice 2 cbhls","#label_display":"above","#view_mode":"full","#language":"en","#field_name":"field_practice_2_cbhls","#field_type":"string_long","#field_translatable":false,"#entity_type":"node","#bundle":"survey","#object":{"in_preview":null},"#items":{},"#formatter":"basic_string","#is_multiple":false,"#third_party_settings":[],"0":{"#type":"inline_template","#template":"{{ value|nl2br }}","#context":{"value":"Cultural activities that celebrate Spanish-speaking countries help our Latinx families feel more connected and valued in the school."}},"#cache":{"contexts":[],"tags":[],"max-age":-1},"#weight":0},"field_practice_2_higher":{"#cache":{"contexts":[],"tags":[],"max-age":-1},"#weight":0},"field_practice_2_native":{"#theme":"field","#title":"Practice 2 native","#label_display":"above","#view_mode":"full","#language":"en","#field_name":"field_practice_2_native","#field_type":"string_long","#field_translatable":false,"#entity_type":"node","#bundle":"survey","#object":{"in_preview":null},"#items":{},"#formatter":"basic_string","#is_multiple":false,"#third_party_settings":[],"0":{"#type":"inline_template","#template":"{{ value|nl2br }}","#context":{"value":"Cultural activities that celebrate Spanish-speaking countries help our Latinx families feel more connected and valued in the school."}},"#cache":{"contexts":[],"tags":[],"max-age":-1},"#weight":0},"field_practice_3":{"#cache":{"contexts":[],"tags":[],"max-age":-1},"#weight":0},"field_practice_3_cbhls":{"#cache":{"contexts":[],"tags":[],"max-age":-1},"#weight":0},"field_practice_3_hi":{"#cache":{"contexts":[],"tags":[],"max-age":-1},"#weight":0},"field_practice_3_native":{"#cache":{"contexts":[],"tags":[],"max-age":-1},"#weight":0},"field_pre_and_post_program_asses":{"#cache":{"contexts":[],"tags":[],"max-age":-1},"#weight":0},"field_pre_k_students_cbhls":{"#cache":{"contexts":[],"tags":[],"max-age":-1},"#weight":0},"field_private_business_ent_high":{"#cache":{"contexts":[],"tags":[],"max-age":-1},"#weight":0},"field_private_business_enterpris":{"#cache":{"contexts":[],"tags":[],"max-age":-1},"#weight":0},"field_process_to_grant_certifica":{"#cache":{"contexts":[],"tags":[],"max-age":-1},"#weight":0},"field_professional_development_c":{"#cache":{"contexts":[],"tags":[],"max-age":-1},"#weight":0},"field_professional_development_e":{"#cache":{"contexts":[],"tags":[],"max-age":-1},"#weight":0},"field_program_conduct_higher":{"#cache":{"contexts":[],"tags":[],"max-age":-1},"#weight":0},"field_program_description":{"#theme":"field","#title":"Description","#label_display":"above","#view_mode":"full","#language":"en","#field_name":"field_program_description","#field_type":"string_long","#field_translatable":false,"#entity_type":"node","#bundle":"survey","#object":{"in_preview":null},"#items":{},"#formatter":"basic_string","#is_multiple":false,"#third_party_settings":[],"0":{"#type":"inline_template","#template":"{{ value|nl2br }}","#context":{"value":"Historically, waitlists have been viewed as a sign of a strong program and were touted as desirable. In the past year, we have shifted our philosophy. We want every student who is prepared to commit to learning in an immersion classroom to have access to learning in a second language. We have committed to reducing or eliminating waitlists in order to expand access to our immersion programs to as many students as possible."}},"#cache":{"contexts":[],"tags":[],"max-age":-1},"#weight":0},"field_program_headline":{"#theme":"field","#title":"Program Headline","#label_display":"above","#view_mode":"full","#language":"en","#field_name":"field_program_headline","#field_type":"list_string","#field_translatable":false,"#entity_type":"node","#bundle":"survey","#object":{"in_preview":null},"#items":{},"#formatter":"list_default","#is_multiple":false,"#third_party_settings":[],"0":{"#markup":"The only International Spanish Academy in Arizona","#allowed_tags":["a","b","big","code","del","em","i","ins","pre","q","small","span","strong","sub","sup","tt","ol","ul","li","p","br","img"]},"#cache":{"contexts":[],"tags":[],"max-age":-1},"#weight":0},"field_program_partner_with_highr":{"#cache":{"contexts":[],"tags":[],"max-age":-1},"#weight":0},"field_program_partner_with_prek":{"#theme":"field","#title":"Program Partner with","#label_display":"above","#view_mode":"full","#language":"en","#field_name":"field_program_partner_with_prek","#field_type":"list_string","#field_translatable":false,"#entity_type":"node","#bundle":"survey","#object":{"in_preview":null},"#items":{},"#formatter":"list_default","#is_multiple":false,"#third_party_settings":[],"0":{"#markup":"Embassies\/Consular offices","#allowed_tags":["a","b","big","code","del","em","i","ins","pre","q","small","span","strong","sub","sup","tt","ol","ul","li","p","br","img"]},"#cache":{"contexts":[],"tags":[],"max-age":-1},"#weight":0},"field_program_partnerships_prek":{"#theme":"field","#title":"Program Has Partnerships","#label_display":"above","#view_mode":"full","#language":"en","#field_name":"field_program_partnerships_prek","#field_type":"list_string","#field_translatable":false,"#entity_type":"node","#bundle":"survey","#object":{"in_preview":null},"#items":{},"#formatter":"list_default","#is_multiple":false,"#third_party_settings":[],"0":{"#markup":"Yes","#allowed_tags":["a","b","big","code","del","em","i","ins","pre","q","small","span","strong","sub","sup","tt","ol","ul","li","p","br","img"]},"#cache":{"contexts":[],"tags":[],"max-age":-1},"#weight":0},"field_program_require_specific_r":{"#cache":{"contexts":[],"tags":[],"max-age":-1},"#weight":0},"field_programs_are_available_in_":{"#cache":{"contexts":[],"tags":[],"max-age":-1},"#weight":0},"field_programs_identified_above_":{"#cache":{"contexts":[],"tags":[],"max-age":-1},"#weight":0},"field_provide_description_of_sch":{"#cache":{"contexts":[],"tags":[],"max-age":-1},"#weight":0},"field_public_definition_higher":{"#cache":{"contexts":[],"tags":[],"max-age":-1},"#weight":0},"field_public_definition_of_std_n":{"#theme":"field","#title":"Public Definition of Student Success native","#label_display":"above","#view_mode":"full","#language":"en","#field_name":"field_public_definition_of_std_n","#field_type":"list_string","#field_translatable":false,"#entity_type":"node","#bundle":"survey","#object":{"in_preview":null},"#items":{},"#formatter":"list_default","#is_multiple":false,"#third_party_settings":[],"0":{"#markup":"Yes","#allowed_tags":["a","b","big","code","del","em","i","ins","pre","q","small","span","strong","sub","sup","tt","ol","ul","li","p","br","img"]},"#cache":{"contexts":[],"tags":[],"max-age":-1},"#weight":0},"field_public_definition_std_scss":{"#theme":"field","#title":"Public Definition of Student Success","#label_display":"above","#view_mode":"full","#language":"en","#field_name":"field_public_definition_std_scss","#field_type":"list_string","#field_translatable":false,"#entity_type":"node","#bundle":"survey","#object":{"in_preview":null},"#items":{},"#formatter":"list_default","#is_multiple":false,"#third_party_settings":[],"0":{"#markup":"Yes","#allowed_tags":["a","b","big","code","del","em","i","ins","pre","q","small","span","strong","sub","sup","tt","ol","ul","li","p","br","img"]},"#cache":{"contexts":[],"tags":[],"max-age":-1},"#weight":0},"field_public_efforts_inc_en_prek":{"#theme":"field","#title":"Public Efforts to Inc Enrollments","#label_display":"above","#view_mode":"full","#language":"en","#field_name":"field_public_efforts_inc_en_prek","#field_type":"list_string","#field_translatable":false,"#entity_type":"node","#bundle":"survey","#object":{"in_preview":null},"#items":{},"#formatter":"list_default","#is_multiple":false,"#third_party_settings":[],"0":{"#markup":"No","#allowed_tags":["a","b","big","code","del","em","i","ins","pre","q","small","span","strong","sub","sup","tt","ol","ul","li","p","br","img"]},"#cache":{"contexts":[],"tags":[],"max-age":-1},"#weight":0},"field_public_efforts_to_increase":{"#cache":{"contexts":[],"tags":[],"max-age":-1},"#weight":0},"field_public_efforts_to_native":{"#cache":{"contexts":[],"tags":[],"max-age":-1},"#weight":0},"field_public_private_higher":{"#cache":{"contexts":[],"tags":[],"max-age":-1},"#weight":0},"field_publish_clear_description":{"#cache":{"contexts":[],"tags":[],"max-age":-1},"#weight":0},"field_publish_clear_description_":{"#theme":"field","#title":"publish clear description native","#label_display":"above","#view_mode":"full","#language":"en","#field_name":"field_publish_clear_description_","#field_type":"list_string","#field_translatable":false,"#entity_type":"node","#bundle":"survey","#object":{"in_preview":null},"#items":{},"#formatter":"list_default","#is_multiple":false,"#third_party_settings":[],"0":{"#markup":"Yes","#allowed_tags":["a","b","big","code","del","em","i","ins","pre","q","small","span","strong","sub","sup","tt","ol","ul","li","p","br","img"]},"#cache":{"contexts":[],"tags":[],"max-age":-1},"#weight":0},"field_publish_description_prek":{"#theme":"field","#title":"Publish Description PreK","#label_display":"above","#view_mode":"full","#language":"en","#field_name":"field_publish_description_prek","#field_type":"list_string","#field_translatable":false,"#entity_type":"node","#bundle":"survey","#object":{"in_preview":null},"#items":{},"#formatter":"list_default","#is_multiple":false,"#third_party_settings":[],"0":{"#markup":"Yes","#allowed_tags":["a","b","big","code","del","em","i","ins","pre","q","small","span","strong","sub","sup","tt","ol","ul","li","p","br","img"]},"#cache":{"contexts":[],"tags":[],"max-age":-1},"#weight":0},"field_reach_recruit_teachers_lat":{"#theme":"field","#title":"Reach Recruit Teachers","#label_display":"above","#view_mode":"full","#language":"en","#field_name":"field_reach_recruit_teachers_lat","#field_type":"list_string","#field_translatable":false,"#entity_type":"node","#bundle":"survey","#object":{"in_preview":null},"#items":{},"#formatter":"list_default","#is_multiple":false,"#third_party_settings":[],"0":{"#markup":"Latinx communities","#allowed_tags":["a","b","big","code","del","em","i","ins","pre","q","small","span","strong","sub","sup","tt","ol","ul","li","p","br","img"]},"#cache":{"contexts":[],"tags":[],"max-age":-1},"#weight":0},"field_reaching_to_recruit_teachr":{"#theme":"field","#title":"Reaching to Recruit Teachers","#label_display":"above","#view_mode":"full","#language":"en","#field_name":"field_reaching_to_recruit_teachr","#field_type":"list_string","#field_translatable":false,"#entity_type":"node","#bundle":"survey","#object":{"in_preview":null},"#items":{},"#formatter":"list_default","#is_multiple":false,"#third_party_settings":[],"0":{"#markup":"Other countries","#allowed_tags":["a","b","big","code","del","em","i","ins","pre","q","small","span","strong","sub","sup","tt","ol","ul","li","p","br","img"]},"#cache":{"contexts":[],"tags":[],"max-age":-1},"#weight":0},"field_receive_federal_fund_dlp":{"#theme":"field","#title":"Receive Federal Funding","#label_display":"above","#view_mode":"full","#language":"en","#field_name":"field_receive_federal_fund_dlp","#field_type":"list_string","#field_translatable":false,"#entity_type":"node","#bundle":"survey","#object":{"in_preview":null},"#items":{},"#formatter":"list_default","#is_multiple":false,"#third_party_settings":[],"0":{"#markup":"No","#allowed_tags":["a","b","big","code","del","em","i","ins","pre","q","small","span","strong","sub","sup","tt","ol","ul","li","p","br","img"]},"#cache":{"contexts":[],"tags":[],"max-age":-1},"#weight":0},"field_receive_funding_for_dlp_pk":{"#theme":"field","#title":"Receive Funding for DLP","#label_display":"above","#view_mode":"full","#language":"en","#field_name":"field_receive_funding_for_dlp_pk","#field_type":"list_string","#field_translatable":false,"#entity_type":"node","#bundle":"survey","#object":{"in_preview":null},"#items":{},"#formatter":"list_default","#is_multiple":false,"#third_party_settings":[],"0":{"#markup":"No","#allowed_tags":["a","b","big","code","del","em","i","ins","pre","q","small","span","strong","sub","sup","tt","ol","ul","li","p","br","img"]},"#cache":{"contexts":[],"tags":[],"max-age":-1},"#weight":0},"field_receive_funding_for_lp_nat":{"#theme":"field","#title":"Receive State Funding for LP native","#label_display":"above","#view_mode":"full","#language":"en","#field_name":"field_receive_funding_for_lp_nat","#field_type":"list_string","#field_translatable":false,"#entity_type":"node","#bundle":"survey","#object":{"in_preview":null},"#items":{},"#formatter":"list_default","#is_multiple":false,"#third_party_settings":[],"0":{"#markup":"No","#allowed_tags":["a","b","big","code","del","em","i","ins","pre","q","small","span","strong","sub","sup","tt","ol","ul","li","p","br","img"]},"#cache":{"contexts":[],"tags":[],"max-age":-1},"#weight":0},"field_receive_funding_for_lp_pk":{"#theme":"field","#title":"Receive Funding for LP","#label_display":"above","#view_mode":"full","#language":"en","#field_name":"field_receive_funding_for_lp_pk","#field_type":"list_string","#field_translatable":false,"#entity_type":"node","#bundle":"survey","#object":{"in_preview":null},"#items":{},"#formatter":"list_default","#is_multiple":false,"#third_party_settings":[],"0":{"#markup":"No","#allowed_tags":["a","b","big","code","del","em","i","ins","pre","q","small","span","strong","sub","sup","tt","ol","ul","li","p","br","img"]},"#cache":{"contexts":[],"tags":[],"max-age":-1},"#weight":0},"field_receive_state_funding_for_":{"#theme":"field","#title":"Receive State Funding for DLP native","#label_display":"above","#view_mode":"full","#language":"en","#field_name":"field_receive_state_funding_for_","#field_type":"list_string","#field_translatable":false,"#entity_type":"node","#bundle":"survey","#object":{"in_preview":null},"#items":{},"#formatter":"list_default","#is_multiple":false,"#third_party_settings":[],"0":{"#markup":"No","#allowed_tags":["a","b","big","code","del","em","i","ins","pre","q","small","span","strong","sub","sup","tt","ol","ul","li","p","br","img"]},"#cache":{"contexts":[],"tags":[],"max-age":-1},"#weight":0},"field_recruit_from_used_category":{"#cache":{"contexts":[],"tags":[],"max-age":-1},"#weight":0},"field_recruit_students_from_cate":{"#cache":{"contexts":[],"tags":[],"max-age":-1},"#weight":0},"field_recruit_teachers_huls_comm":{"#cache":{"contexts":[],"tags":[],"max-age":-1},"#weight":0},"field_religious_obligations_atte":{"#cache":{"contexts":[],"tags":[],"max-age":-1},"#weight":0},"field_religious_obligations_enro":{"#cache":{"contexts":[],"tags":[],"max-age":-1},"#weight":0},"field_require_families_to_partic":{"#cache":{"contexts":[],"tags":[],"max-age":-1},"#weight":0},"field_require_to_have_certificat":{"#cache":{"contexts":[],"tags":[],"max-age":-1},"#weight":0},"field_requirement_list_families_":{"#cache":{"contexts":[],"tags":[],"max-age":-1},"#weight":0},"field_retain_huls_higher":{"#cache":{"contexts":[],"tags":[],"max-age":-1},"#weight":0},"field_role_of_elders_and_integra":{"#cache":{"contexts":[],"tags":[],"max-age":-1},"#weight":0},"field_role_of_families_in_teachi":{"#cache":{"contexts":[],"tags":[],"max-age":-1},"#weight":0},"field_role_of_first_language_spe":{"#cache":{"contexts":[],"tags":[],"max-age":-1},"#weight":0},"field_role_of_first_language_wri":{"#cache":{"contexts":[],"tags":[],"max-age":-1},"#weight":0},"field_role_of_highly_professiona":{"#cache":{"contexts":[],"tags":[],"max-age":-1},"#weight":0},"field_role_of_limited_profession":{"#cache":{"contexts":[],"tags":[],"max-age":-1},"#weight":0},"field_saturday_or_sunday_class_":{"#cache":{"contexts":[],"tags":[],"max-age":-1},"#weight":0},"field_saturday_or_sunday_classes":{"#cache":{"contexts":[],"tags":[],"max-age":-1},"#weight":0},"field_school_accredited_native":{"#cache":{"contexts":[],"tags":[],"max-age":-1},"#weight":0},"field_school_meet_the_needs_of_l":{"#cache":{"contexts":[],"tags":[],"max-age":-1},"#weight":0},"field_school_name_native":{"#cache":{"contexts":[],"tags":[],"max-age":-1},"#weight":0},"field_school_provide_information":{"#cache":{"contexts":[],"tags":[],"max-age":-1},"#weight":0},"field_school_strive_to_provide_i":{"#cache":{"contexts":[],"tags":[],"max-age":-1},"#weight":0},"field_school_teach_any_other_lan":{"#cache":{"contexts":[],"tags":[],"max-age":-1},"#weight":0},"field_school_type":{"#theme":"field","#title":"School Type","#label_display":"above","#view_mode":"full","#language":"en","#field_name":"field_school_type","#field_type":"list_string","#field_translatable":false,"#entity_type":"node","#bundle":"survey","#object":{"in_preview":null},"#items":{},"#formatter":"list_default","#is_multiple":false,"#third_party_settings":[],"0":{"#markup":"District school","#allowed_tags":["a","b","big","code","del","em","i","ins","pre","q","small","span","strong","sub","sup","tt","ol","ul","li","p","br","img"]},"#cache":{"contexts":[],"tags":[],"max-age":-1},"#weight":0},"field_second_language_speakers_c":{"#cache":{"contexts":[],"tags":[],"max-age":-1},"#weight":0},"field_second_language_speakers_h":{"#cache":{"contexts":[],"tags":[],"max-age":-1},"#weight":0},"field_second_language_speakers_i":{"#cache":{"contexts":[],"tags":[],"max-age":-1},"#weight":0},"field_specific_requirements_for_":{"#cache":{"contexts":[],"tags":[],"max-age":-1},"#weight":0},"field_specific_requirements_list":{"#cache":{"contexts":[],"tags":[],"max-age":-1},"#weight":0},"field_state_program_fund_dlp_pk":{"#cache":{"contexts":[],"tags":[],"max-age":-1},"#weight":0},"field_state_program_fund_name_pk":{"#cache":{"contexts":[],"tags":[],"max-age":-1},"#weight":0},"field_sthnic_racial_profile":{"#theme":"field","#title":"Ethnic\/Racial Profile of Students","#label_display":"above","#view_mode":"full","#language":"en","#field_name":"field_sthnic_racial_profile","#field_type":"list_string","#field_translatable":false,"#entity_type":"node","#bundle":"survey","#object":{"in_preview":null},"#items":{},"#formatter":"list_default","#is_multiple":false,"#third_party_settings":[],"0":{"#markup":"Yes","#allowed_tags":["a","b","big","code","del","em","i","ins","pre","q","small","span","strong","sub","sup","tt","ol","ul","li","p","br","img"]},"#cache":{"contexts":[],"tags":[],"max-age":-1},"#weight":0},"field_strategies_to_recruit_huls":{"#theme":"field","#title":"Strategies to Recruit HULs","#label_display":"above","#view_mode":"full","#language":"en","#field_name":"field_strategies_to_recruit_huls","#field_type":"list_string","#field_translatable":false,"#entity_type":"node","#bundle":"survey","#object":{"in_preview":null},"#items":{},"#formatter":"list_default","#is_multiple":false,"#third_party_settings":[],"0":{"#markup":"Parent meetings","#allowed_tags":["a","b","big","code","del","em","i","ins","pre","q","small","span","strong","sub","sup","tt","ol","ul","li","p","br","img"]},"#cache":{"contexts":[],"tags":[],"max-age":-1},"#weight":0},"field_strategies_to_recruit_stud":{"#cache":{"contexts":[],"tags":[],"max-age":-1},"#weight":0},"field_strategies_to_retain_and_s":{"#cache":{"contexts":[],"tags":[],"max-age":-1},"#weight":0},"field_strategies_to_retain_huls":{"#theme":"field","#title":"Strategies to Retain HULs","#label_display":"above","#view_mode":"full","#language":"en","#field_name":"field_strategies_to_retain_huls","#field_type":"list_string","#field_translatable":false,"#entity_type":"node","#bundle":"survey","#object":{"in_preview":null},"#items":{},"#formatter":"list_default","#is_multiple":false,"#third_party_settings":[],"0":{"#markup":"None","#allowed_tags":["a","b","big","code","del","em","i","ins","pre","q","small","span","strong","sub","sup","tt","ol","ul","li","p","br","img"]},"#cache":{"contexts":[],"tags":[],"max-age":-1},"#weight":0},"field_strategies_to_retain_latin":{"#theme":"field","#title":"Strategies to Retain Latinx","#label_display":"above","#view_mode":"full","#language":"en","#field_name":"field_strategies_to_retain_latin","#field_type":"list_string","#field_translatable":false,"#entity_type":"node","#bundle":"survey","#object":{"in_preview":null},"#items":{},"#formatter":"list_default","#is_multiple":false,"#third_party_settings":[],"0":{"#markup":"Appropriate instructional methodologies","#allowed_tags":["a","b","big","code","del","em","i","ins","pre","q","small","span","strong","sub","sup","tt","ol","ul","li","p","br","img"]},"#cache":{"contexts":[],"tags":[],"max-age":-1},"#weight":0},"field_strategies_you_use_to_recr":{"#cache":{"contexts":[],"tags":[],"max-age":-1},"#weight":0},"field_students_who_live_in_a_dif":{"#cache":{"contexts":[],"tags":[],"max-age":-1},"#weight":0},"field_students_who_live_in_the":{"#cache":{"contexts":[],"tags":[],"max-age":-1},"#weight":0},"field_study_of_second_lang_req":{"#theme":"field","#title":"Study of Second Language Required","#label_display":"above","#view_mode":"full","#language":"en","#field_name":"field_study_of_second_lang_req","#field_type":"list_string","#field_translatable":false,"#entity_type":"node","#bundle":"survey","#object":{"in_preview":null},"#items":{},"#formatter":"list_default","#is_multiple":false,"#third_party_settings":[],"0":{"#markup":"No","#allowed_tags":["a","b","big","code","del","em","i","ins","pre","q","small","span","strong","sub","sup","tt","ol","ul","li","p","br","img"]},"#cache":{"contexts":[],"tags":[],"max-age":-1},"#weight":0},"field_study_of_second_language":{"#cache":{"contexts":[],"tags":[],"max-age":-1},"#weight":0},"field_summer_camps_noh_cbhls":{"#cache":{"contexts":[],"tags":[],"max-age":-1},"#weight":0},"field_summer_camps_nowy_cbhls":{"#cache":{"contexts":[],"tags":[],"max-age":-1},"#weight":0},"field_summer_classes_noh_cbhls":{"#cache":{"contexts":[],"tags":[],"max-age":-1},"#weight":0},"field_summer_classes_nowy_cbhls":{"#cache":{"contexts":[],"tags":[],"max-age":-1},"#weight":0},"field_support_professional_devel":{"#cache":{"contexts":[],"tags":[],"max-age":-1},"#weight":0},"field_support_students_part_govp":{"#cache":{"contexts":[],"tags":[],"max-age":-1},"#weight":0},"field_support_students_part_prek":{"#cache":{"contexts":[],"tags":[],"max-age":-1},"#weight":0},"field_teacher_profile_reflect_hi":{"#cache":{"contexts":[],"tags":[],"max-age":-1},"#weight":0},"field_teachers_native_speaker_pk":{"#theme":"field","#title":"Teachers Native Speakers","#label_display":"above","#view_mode":"full","#language":"en","#field_name":"field_teachers_native_speaker_pk","#field_type":"list_string","#field_translatable":false,"#entity_type":"node","#bundle":"survey","#object":{"in_preview":null},"#items":{},"#formatter":"list_default","#is_multiple":false,"#third_party_settings":[],"0":{"#markup":"100 %","#allowed_tags":["a","b","big","code","del","em","i","ins","pre","q","small","span","strong","sub","sup","tt","ol","ul","li","p","br","img"]},"#cache":{"contexts":[],"tags":[],"max-age":-1},"#weight":0},"field_title_1_school_native":{"#cache":{"contexts":[],"tags":[],"max-age":-1},"#weight":0},"field_title_one_school":{"#theme":"field","#title":"Title One School","#label_display":"above","#view_mode":"full","#language":"en","#field_name":"field_title_one_school","#field_type":"list_string","#field_translatable":false,"#entity_type":"node","#bundle":"survey","#object":{"in_preview":null},"#items":{},"#formatter":"list_default","#is_multiple":false,"#third_party_settings":[],"0":{"#markup":"No","#allowed_tags":["a","b","big","code","del","em","i","ins","pre","q","small","span","strong","sub","sup","tt","ol","ul","li","p","br","img"]},"#cache":{"contexts":[],"tags":[],"max-age":-1},"#weight":0},"field_transparency_accountabilit":{"#cache":{"contexts":[],"tags":[],"max-age":-1},"#weight":0},"field_type_of_financial_aid_do":{"#cache":{"contexts":[],"tags":[],"max-age":-1},"#weight":0},"field_type_of_program_native":{"#cache":{"contexts":[],"tags":[],"max-age":-1},"#weight":0},"field_types_of_instructional_for":{"#cache":{"contexts":[],"tags":[],"max-age":-1},"#weight":0},"field_types_of_language_learners":{"#cache":{"contexts":[],"tags":[],"max-age":-1},"#weight":0},"field_us_federal_government_prog":{"#cache":{"contexts":[],"tags":[],"max-age":-1},"#weight":0},"field_vision_strategic_planning_":{"#cache":{"contexts":[],"tags":[],"max-age":-1},"#weight":0},"field_weekday_evening_classes":{"#cache":{"contexts":[],"tags":[],"max-age":-1},"#weight":0},"field_weekday_evening_classes_no":{"#cache":{"contexts":[],"tags":[],"max-age":-1},"#weight":0},"field_were_these_added_native":{"#cache":{"contexts":[],"tags":[],"max-age":-1},"#weight":0},"field_were_these_added_result_p5":{"#cache":{"contexts":[],"tags":[],"max-age":-1},"#weight":0},"field_what_are_the_language_fact":{"#cache":{"contexts":[],"tags":[],"max-age":-1},"#weight":0},"field_what_percent_of_your_langu":{"#cache":{"contexts":[],"tags":[],"max-age":-1},"#weight":0},"field_which_group_of_learners_do":{"#cache":{"contexts":[],"tags":[],"max-age":-1},"#weight":0},"field_which_state_funds_for_dlp":{"#cache":{"contexts":[],"tags":[],"max-age":-1},"#weight":0},"field_which_state_funds_for_lp_n":{"#cache":{"contexts":[],"tags":[],"max-age":-1},"#weight":0},"field_work_attendance_cbhls":{"#cache":{"contexts":[],"tags":[],"max-age":-1},"#weight":0},"field_work_enrollment_cbhls":{"#cache":{"contexts":[],"tags":[],"max-age":-1},"#weight":0},"field_workforce_preparation_acti":{"#cache":{"contexts":[],"tags":[],"max-age":-1},"#weight":0},"field_workforce_preparation_lisn":{"#cache":{"contexts":[],"tags":[],"max-age":-1},"#weight":0},"field_workforce_preparation_list":{"#cache":{"contexts":[],"tags":[],"max-age":-1},"#weight":0},"field_workforce_preparation_nati":{"#theme":"field","#title":"Workforce Preparation Activity native","#label_display":"above","#view_mode":"full","#language":"en","#field_name":"field_workforce_preparation_nati","#field_type":"list_string","#field_translatable":false,"#entity_type":"node","#bundle":"survey","#object":{"in_preview":null},"#items":{},"#formatter":"list_default","#is_multiple":true,"#third_party_settings":[],"0":{"#markup":"No","#allowed_tags":["a","b","big","code","del","em","i","ins","pre","q","small","span","strong","sub","sup","tt","ol","ul","li","p","br","img"]},"#cache":{"contexts":[],"tags":[],"max-age":-1},"#weight":0},"field_workforce_preparation_prek":{"#theme":"field","#title":"Workforce Preparation Activity","#label_display":"above","#view_mode":"full","#language":"en","#field_name":"field_workforce_preparation_prek","#field_type":"list_string","#field_translatable":false,"#entity_type":"node","#bundle":"survey","#object":{"in_preview":null},"#items":{},"#formatter":"list_default","#is_multiple":true,"#third_party_settings":[],"0":{"#markup":"No","#allowed_tags":["a","b","big","code","del","em","i","ins","pre","q","small","span","strong","sub","sup","tt","ol","ul","li","p","br","img"]},"#cache":{"contexts":[],"tags":[],"max-age":-1},"#weight":0},"field_year_the_school_was_establ":{"#cache":{"contexts":[],"tags":[],"max-age":-1},"#weight":0},"field_years_language_program_ofr":{"#theme":"field","#title":"Years of Language Program Offer","#label_display":"above","#view_mode":"full","#language":"en","#field_name":"field_years_language_program_ofr","#field_type":"list_string","#field_translatable":false,"#entity_type":"node","#bundle":"survey","#object":{"in_preview":null},"#items":{},"#formatter":"list_default","#is_multiple":false,"#third_party_settings":[],"0":{"#markup":"7","#allowed_tags":["a","b","big","code","del","em","i","ins","pre","q","small","span","strong","sub","sup","tt","ol","ul","li","p","br","img"]},"#cache":{"contexts":[],"tags":[],"max-age":-1},"#weight":0},"field_yes_which_other_language_t":{"#cache":{"contexts":[],"tags":[],"max-age":-1},"#weight":0},"field_your_program_include_any_o":{"#cache":{"contexts":[],"tags":[],"max-age":-1},"#weight":0},"field_your_school_been_able_to_a":{"#cache":{"contexts":[],"tags":[],"max-age":-1},"#weight":0},"field_your_school_communicate_wi":{"#cache":{"contexts":[],"tags":[],"max-age":-1},"#weight":0},"links":{"#lazy_builder":["Drupal\\node\\NodeViewBuilder::renderLinks",["1643","full","en",false,null]],"#weight":0},"body":{"#cache":{"contexts":[],"tags":[],"max-age":-1},"#weight":1},"field_survey_type":{"#theme":"field","#title":"Application Type","#label_display":"above","#view_mode":"full","#language":"en","#field_name":"field_survey_type","#field_type":"list_string","#field_translatable":false,"#entity_type":"node","#bundle":"survey","#object":{"in_preview":null},"#items":{},"#formatter":"list_default","#is_multiple":false,"#third_party_settings":[],"0":{"#markup":"PK - 12 Schools","#allowed_tags":["a","b","big","code","del","em","i","ins","pre","q","small","span","strong","sub","sup","tt","ol","ul","li","p","br","img"]},"#cache":{"contexts":[],"tags":[],"max-age":-1},"#weight":2},"field_urbanicity":{"#theme":"field","#title":"Urbanicity","#label_display":"above","#view_mode":"full","#language":"en","#field_name":"field_urbanicity","#field_type":"list_string","#field_translatable":false,"#entity_type":"node","#bundle":"survey","#object":{"in_preview":null},"#items":{},"#formatter":"list_default","#is_multiple":false,"#third_party_settings":[],"0":{"#markup":"Suburban","#allowed_tags":["a","b","big","code","del","em","i","ins","pre","q","small","span","strong","sub","sup","tt","ol","ul","li","p","br","img"]},"#cache":{"contexts":[],"tags":[],"max-age":-1},"#weight":4},"field_personal_first_name":{"#theme":"field","#title":"Personal First Name","#label_display":"above","#view_mode":"full","#language":"en","#field_name":"field_personal_first_name","#field_type":"list_string","#field_translatable":false,"#entity_type":"node","#bundle":"survey","#object":{"in_preview":null},"#items":{},"#formatter":"list_default","#is_multiple":false,"#third_party_settings":[],"0":{"#markup":"Staci ","#allowed_tags":["a","b","big","code","del","em","i","ins","pre","q","small","span","strong","sub","sup","tt","ol","ul","li","p","br","img"]},"#cache":{"contexts":[],"tags":[],"max-age":-1},"#weight":6},"field_school_name":{"#theme":"field","#title":"School Name","#label_display":"above","#view_mode":"full","#language":"en","#field_name":"field_school_name","#field_type":"list_string","#field_translatable":false,"#entity_type":"node","#bundle":"survey","#object":{"in_preview":null},"#items":{},"#formatter":"list_default","#is_multiple":false,"#third_party_settings":[],"0":{"#markup":"Desert Willow Elementary School","#allowed_tags":["a","b","big","code","del","em","i","ins","pre","q","small","span","strong","sub","sup","tt","ol","ul","li","p","br","img"]},"#cache":{"contexts":[],"tags":[],"max-age":-1},"#weight":7},"field_school_district_field":{"#theme":"field","#title":"School District Field","#label_display":"above","#view_mode":"full","#language":"en","#field_name":"field_school_district_field","#field_type":"list_string","#field_translatable":false,"#entity_type":"node","#bundle":"survey","#object":{"in_preview":null},"#items":{},"#formatter":"list_default","#is_multiple":false,"#third_party_settings":[],"0":{"#markup":"Cave Creek Elementary School","#allowed_tags":["a","b","big","code","del","em","i","ins","pre","q","small","span","strong","sub","sup","tt","ol","ul","li","p","br","img"]},"#cache":{"contexts":[],"tags":[],"max-age":-1},"#weight":8},"field_program_website":{"#cache":{"contexts":[],"tags":[],"max-age":-1},"#weight":9},"field_program_name":{"#cache":{"contexts":[],"tags":[],"max-age":-1},"#weight":10},"field_personal_last_name":{"#theme":"field","#title":"Personal Last Name","#label_display":"above","#view_mode":"full","#language":"en","#field_name":"field_personal_last_name","#field_type":"list_string","#field_translatable":false,"#entity_type":"node","#bundle":"survey","#object":{"in_preview":null},"#items":{},"#formatter":"list_default","#is_multiple":false,"#third_party_settings":[],"0":{"#markup":"Wiese","#allowed_tags":["a","b","big","code","del","em","i","ins","pre","q","small","span","strong","sub","sup","tt","ol","ul","li","p","br","img"]},"#cache":{"contexts":[],"tags":[],"max-age":-1},"#weight":11},"field_personal_email_address":{"#theme":"field","#title":"Personal Email Address","#label_display":"above","#view_mode":"full","#language":"en","#field_name":"field_personal_email_address","#field_type":"list_string","#field_translatable":false,"#entity_type":"node","#bundle":"survey","#object":{"in_preview":null},"#items":{},"#formatter":"list_default","#is_multiple":false,"#third_party_settings":[],"0":{"#markup":"swiese@ccusd93.net","#allowed_tags":["a","b","big","code","del","em","i","ins","pre","q","small","span","strong","sub","sup","tt","ol","ul","li","p","br","img"]},"#cache":{"contexts":[],"tags":[],"max-age":-1},"#weight":12},"field_community_name":{"#cache":{"contexts":[],"tags":[],"max-age":-1},"#weight":13},"field_location_zip":{"#theme":"field","#title":"Location Zip","#label_display":"above","#view_mode":"full","#language":"en","#field_name":"field_location_zip","#field_type":"list_string","#field_translatable":false,"#entity_type":"node","#bundle":"survey","#object":{"in_preview":null},"#items":{},"#formatter":"list_default","#is_multiple":false,"#third_party_settings":[],"0":{"#markup":"85331","#allowed_tags":["a","b","big","code","del","em","i","ins","pre","q","small","span","strong","sub","sup","tt","ol","ul","li","p","br","img"]},"#cache":{"contexts":[],"tags":[],"max-age":-1},"#weight":14},"field_location_state":{"#theme":"field","#title":"Location State","#label_display":"above","#view_mode":"full","#language":"en","#field_name":"field_location_state","#field_type":"list_string","#field_translatable":false,"#entity_type":"node","#bundle":"survey","#object":{"in_preview":null},"#items":{},"#formatter":"list_default","#is_multiple":false,"#third_party_settings":[],"0":{"#markup":"Arizona","#allowed_tags":["a","b","big","code","del","em","i","ins","pre","q","small","span","strong","sub","sup","tt","ol","ul","li","p","br","img"]},"#cache":{"contexts":[],"tags":[],"max-age":-1},"#weight":15},"field_location_city":{"#theme":"field","#title":"Location City","#label_display":"above","#view_mode":"full","#language":"en","#field_name":"field_location_city","#field_type":"list_string","#field_translatable":false,"#entity_type":"node","#bundle":"survey","#object":{"in_preview":null},"#items":{},"#formatter":"list_default","#is_multiple":false,"#third_party_settings":[],"0":{"#markup":"Cave Creek","#allowed_tags":["a","b","big","code","del","em","i","ins","pre","q","small","span","strong","sub","sup","tt","ol","ul","li","p","br","img"]},"#cache":{"contexts":[],"tags":[],"max-age":-1},"#weight":16},"field_levels":{"#cache":{"contexts":[],"tags":[],"max-age":-1},"#weight":17},"field_institution_name":{"#cache":{"contexts":[],"tags":[],"max-age":-1},"#weight":18},"field_free_reduced_lunch_field":{"#theme":"field","#title":"Free Reduced Lunch Field","#label_display":"above","#view_mode":"full","#language":"en","#field_name":"field_free_reduced_lunch_field","#field_type":"list_string","#field_translatable":false,"#entity_type":"node","#bundle":"survey","#object":{"in_preview":null},"#items":{},"#formatter":"list_default","#is_multiple":false,"#third_party_settings":[],"0":{"#markup":"5 %","#allowed_tags":["a","b","big","code","del","em","i","ins","pre","q","small","span","strong","sub","sup","tt","ol","ul","li","p","br","img"]},"#cache":{"contexts":[],"tags":[],"max-age":-1},"#weight":19},"field_authorized_ib_world_school":{"#theme":"field","#title":"Authorized IB World School","#label_display":"above","#view_mode":"full","#language":"en","#field_name":"field_authorized_ib_world_school","#field_type":"list_string","#field_translatable":false,"#entity_type":"node","#bundle":"survey","#object":{"in_preview":null},"#items":{},"#formatter":"list_default","#is_multiple":false,"#third_party_settings":[],"0":{"#markup":"No","#allowed_tags":["a","b","big","code","del","em","i","ins","pre","q","small","span","strong","sub","sup","tt","ol","ul","li","p","br","img"]},"#cache":{"contexts":[],"tags":[],"max-age":-1},"#weight":23},"field_minority_students_field_7":{"#cache":{"contexts":[],"tags":[],"max-age":-1},"#weight":34},"field_minority_students_total":{"#cache":{"contexts":[],"tags":[],"max-age":-1},"#weight":35},"field_total_enrollment":{"#cache":{"contexts":[],"tags":[],"max-age":-1},"#weight":37},"field_survey_institution":{"#cache":{"contexts":[],"tags":[],"max-age":-1},"#weight":164},"field_type_of_institution_commun":{"#cache":{"contexts":[],"tags":[],"max-age":-1},"#weight":187},"field_type_of_institution_school":{"#theme":"field","#title":"Type Of Institution School","#label_display":"above","#view_mode":"full","#language":"en","#field_name":"field_type_of_institution_school","#field_type":"list_string","#field_translatable":false,"#entity_type":"node","#bundle":"survey","#object":{"in_preview":null},"#items":{},"#formatter":"list_default","#is_multiple":false,"#third_party_settings":[],"0":{"#markup":"PreK-K","#allowed_tags":["a","b","big","code","del","em","i","ins","pre","q","small","span","strong","sub","sup","tt","ol","ul","li","p","br","img"]},"#cache":{"contexts":[],"tags":[],"max-age":-1},"#weight":188},"field_banner_1":{"#theme":"field","#title":"Banner 1","#label_display":"above","#view_mode":"full","#language":"en","#field_name":"field_banner_1","#field_type":"image","#field_translatable":false,"#entity_type":"node","#bundle":"survey","#object":{"in_preview":null},"#items":{},"#formatter":"image","#is_multiple":false,"#third_party_settings":[],"0":{"#theme":"image_formatter","#item":{},"#item_attributes":{"loading":"lazy"},"#image_style":"","#url":null,"#cache":{"tags":["file:993"],"contexts":[],"max-age":-1}},"#cache":{"contexts":[],"tags":[],"max-age":-1},"#weight":189},"field_banner_2":{"#cache":{"contexts":[],"tags":[],"max-age":-1},"#weight":190},"field_banner_3":{"#cache":{"contexts":[],"tags":[],"max-age":-1},"#weight":191},"field_type_of_institution_higher":{"#cache":{"contexts":[],"tags":[],"max-age":-1},"#weight":192},"field_type_of_classes_community":{"#cache":{"contexts":[],"tags":[],"max-age":-1},"#weight":193},"field_type_of_classes_higher":{"#cache":{"contexts":[],"tags":[],"max-age":-1},"#weight":194},"field_type_of_classes_student":{"#cache":{"contexts":[],"tags":[],"max-age":-1},"#weight":195},"field_languages_offered_communit":{"#cache":{"contexts":[],"tags":[],"max-age":-1},"#weight":196},"field_language_offered_7_4":{"#cache":{"contexts":[],"tags":[],"max-age":-1},"#weight":199},"field_language_offered_5_4":{"#cache":{"contexts":[],"tags":[],"max-age":-1},"#weight":200},"field_language_offered_6_1":{"#cache":{"contexts":[],"tags":[],"max-age":-1},"#weight":201},"field_language_offered_6_2":{"#cache":{"contexts":[],"tags":[],"max-age":-1},"#weight":202},"field_language_offered_6_3":{"#cache":{"contexts":[],"tags":[],"max-age":-1},"#weight":203},"field_language_offered_6_4":{"#cache":{"contexts":[],"tags":[],"max-age":-1},"#weight":204},"field_language_offered_7_1":{"#cache":{"contexts":[],"tags":[],"max-age":-1},"#weight":205},"field_language_offered_7_2":{"#cache":{"contexts":[],"tags":[],"max-age":-1},"#weight":206},"field_language_offered_7_3":{"#cache":{"contexts":[],"tags":[],"max-age":-1},"#weight":207},"field_language_offered_8_1":{"#cache":{"contexts":[],"tags":[],"max-age":-1},"#weight":208},"field_language_offered_5_2":{"#cache":{"contexts":[],"tags":[],"max-age":-1},"#weight":209},"field_language_offered_8_2":{"#cache":{"contexts":[],"tags":[],"max-age":-1},"#weight":210},"field_language_offered_8_3":{"#cache":{"contexts":[],"tags":[],"max-age":-1},"#weight":211},"field_language_offered_8_4":{"#cache":{"contexts":[],"tags":[],"max-age":-1},"#weight":212},"field_language_offered_9_1":{"#cache":{"contexts":[],"tags":[],"max-age":-1},"#weight":213},"field_language_offered_9_2":{"#cache":{"contexts":[],"tags":[],"max-age":-1},"#weight":214},"field_language_offered_9_3":{"#cache":{"contexts":[],"tags":[],"max-age":-1},"#weight":215},"field_language_offered_9_4":{"#cache":{"contexts":[],"tags":[],"max-age":-1},"#weight":216},"field_language_offered_5_3":{"#cache":{"contexts":[],"tags":[],"max-age":-1},"#weight":217},"field_language_offered_5_1":{"#cache":{"contexts":[],"tags":[],"max-age":-1},"#weight":218},"field_language_offered_2_2":{"#cache":{"contexts":[],"tags":[],"max-age":-1},"#weight":220},"field_language_offered_1_1":{"#cache":{"contexts":[],"tags":[],"max-age":-1},"#weight":224},"field_language_offered_1_3":{"#cache":{"contexts":[],"tags":[],"max-age":-1},"#weight":225},"field_language_offered_1_2":{"#cache":{"contexts":[],"tags":[],"max-age":-1},"#weight":226},"field_language_offered_1_4":{"#cache":{"contexts":[],"tags":[],"max-age":-1},"#weight":227},"field_language_offered_2_1":{"#cache":{"contexts":[],"tags":[],"max-age":-1},"#weight":228},"field_language_offered_2_3":{"#cache":{"contexts":[],"tags":[],"max-age":-1},"#weight":229},"field_language_offered_4_4":{"#cache":{"contexts":[],"tags":[],"max-age":-1},"#weight":230},"field_language_offered_2_4":{"#cache":{"contexts":[],"tags":[],"max-age":-1},"#weight":231},"field_language_offered_3_1":{"#cache":{"contexts":[],"tags":[],"max-age":-1},"#weight":232},"field_language_offered_3_2":{"#cache":{"contexts":[],"tags":[],"max-age":-1},"#weight":233},"field_language_offered_3_3":{"#cache":{"contexts":[],"tags":[],"max-age":-1},"#weight":234},"field_language_offered_4_1":{"#cache":{"contexts":[],"tags":[],"max-age":-1},"#weight":235},"field_language_offered_3_4":{"#cache":{"contexts":[],"tags":[],"max-age":-1},"#weight":236},"field_language_offered_4_2":{"#cache":{"contexts":[],"tags":[],"max-age":-1},"#weight":237},"field_language_offered_4_3":{"#cache":{"contexts":[],"tags":[],"max-age":-1},"#weight":238},"field_accreditation_higher_3":{"#cache":{"contexts":[],"tags":[],"max-age":-1},"#weight":254},"field_personal_detail_permission":{"#cache":{"contexts":[],"tags":[],"max-age":-1},"#weight":255},"field_language_students_needs":{"#cache":{"contexts":[],"tags":[],"max-age":-1},"#weight":257},"field_webform_submission_id":{"#theme":"field","#title":"webform_submission_id","#label_display":"above","#view_mode":"full","#language":"en","#field_name":"field_webform_submission_id","#field_type":"integer","#field_translatable":false,"#entity_type":"node","#bundle":"survey","#object":{"in_preview":null},"#items":{},"#formatter":"number_integer","#is_multiple":false,"#third_party_settings":[],"0":{"#markup":"1408"},"#cache":{"contexts":[],"tags":[],"max-age":-1},"#weight":556},"field_school_others":{"#theme":"field","#title":"Type of Institute Others","#label_display":"above","#view_mode":"full","#language":"en","#field_name":"field_school_others","#field_type":"list_string","#field_translatable":false,"#entity_type":"node","#bundle":"survey","#object":{"in_preview":null},"#items":{},"#formatter":"list_default","#is_multiple":false,"#third_party_settings":[],"0":{"#markup":"District school","#allowed_tags":["a","b","big","code","del","em","i","ins","pre","q","small","span","strong","sub","sup","tt","ol","ul","li","p","br","img"]},"#cache":{"contexts":[],"tags":[],"max-age":-1},"#weight":560},"field_language_offered_1_5":{"#cache":{"contexts":[],"tags":[],"max-age":-1},"#weight":562},"field_language_offered_2_5":{"#cache":{"contexts":[],"tags":[],"max-age":-1},"#weight":563},"field_language_offered_3_5":{"#cache":{"contexts":[],"tags":[],"max-age":-1},"#weight":564},"field_language_offered_4_5":{"#cache":{"contexts":[],"tags":[],"max-age":-1},"#weight":565},"field_language_offered_5_5":{"#cache":{"contexts":[],"tags":[],"max-age":-1},"#weight":566},"field_language_offered_6_5":{"#cache":{"contexts":[],"tags":[],"max-age":-1},"#weight":567},"field_languages_offered_7_5":{"#cache":{"contexts":[],"tags":[],"max-age":-1},"#weight":568},"field_language_offered_9_5":{"#cache":{"contexts":[],"tags":[],"max-age":-1},"#weight":569},"field_language_offered_8_5":{"#cache":{"contexts":[],"tags":[],"max-age":-1},"#weight":570},"field_language_offered_10_5":{"#cache":{"contexts":[],"tags":[],"max-age":-1},"#weight":571}}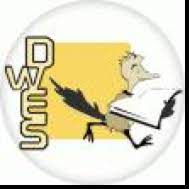 PK - 12 Schools
PreK-K | Cave Creek Elementary School | District school
District school
Desert Willow Elementary School
Cave Creek, Arizona 85331
The only International Spanish Academy in Arizona Institute Background
Historically, waitlists have been viewed as a sign of a strong program and were touted as desirable. In the past year, we have shifted our philosophy. We want every student who is prepared to commit to learning in an immersion classroom to have access to learning in a second language. We have committed to reducing or eliminating waitlists in order to expand access to our immersion programs to as many students as possible.
Access
Accountability
Keys to Access & Accountability
Selected Section
Improve Access for all learners in more languages
Strategies to Recruit HULs
Strategies to Retain HULs
Specific practices that are the reasons your HULs enjoy success in your program
Practice 1
Latinx students are able to join our immersion programs at any time in their educational career, maintaining a healthy enrollment in our program.
Practice 2
Cultural activities that celebrate Spanish-speaking countries help our Latinx families feel more connected and valued in the school.
Ethnic/Racial Profile of Students
Ethnic/Racial Profile of Students
Increase Accountability by effectively meeting all learner needs
Does your program publish description of its language program's goals and requirements?
Does your program make public its efforts to increase HUL enrollments?
Does your program make public its definition of student success?
Does your program incorporate online learning in order to increase access and/or improve learning?
Years of Language Program Offer
Assess Language Outcomes
AAPPL tests (ACTFL)
Teacher created tests
Federal Sources of Support
Emphasize in Language Program
Cultural Literacy
Employment opportunities
Global citizenship, cosmopolitanism
Human diversity, including linguistic diversity
Intercultural Competence
Translanguaging
Workforce Preparation Activity
Certain aspects of programming help ensure both Access and Accountability and merit more specific inquiry, including Teaching, Immersion Learning, and Partnerships.
Reaching to Recruit Teachers
Mirror Population of Staff
LEA or SEA offer
Professional learning specifically targeting language teachers
Immersion Experience Latin
Immersion Experience HULs
Program Partner with
Embassies/Consular offices
Explicit Example
As the only International Spanish Academy in Arizona, we have a strong partnership with the Embassy of Spain. This includes curricular resources and partnerships for our teachers as well as connections with students and teachers in Spain for virtual projects and authentic connections for our students with Spanish speakers.
Institution Information
Obstacles Latinx Face
None
Authorized IB World School
No
Second Language Requirement
No