{"field__delivery_modes_to_huls_hi":{"#cache":{"contexts":[],"tags":[],"max-age":-1},"#weight":0},"field__partnerships_supported_ph":{"#cache":{"contexts":[],"tags":[],"max-age":-1},"#weight":0},"field_accept_following_do_you_ac":{"#cache":{"contexts":[],"tags":[],"max-age":-1},"#weight":0},"field_access_q1_higher":{"#cache":{"contexts":[],"tags":[],"max-age":-1},"#weight":0},"field_access_q1_native":{"#cache":{"contexts":[],"tags":[],"max-age":-1},"#weight":0},"field_access_q3_a_native":{"#cache":{"contexts":[],"tags":[],"max-age":-1},"#weight":0},"field_access_q3_b_native":{"#cache":{"contexts":[],"tags":[],"max-age":-1},"#weight":0},"field_access_q3_c_native":{"#cache":{"contexts":[],"tags":[],"max-age":-1},"#weight":0},"field_access_q3_d_native":{"#cache":{"contexts":[],"tags":[],"max-age":-1},"#weight":0},"field_access_q3_e_native":{"#cache":{"contexts":[],"tags":[],"max-age":-1},"#weight":0},"field_access_q3_f_native":{"#cache":{"contexts":[],"tags":[],"max-age":-1},"#weight":0},"field_access_q3_g_name_native":{"#cache":{"contexts":[],"tags":[],"max-age":-1},"#weight":0},"field_access_q3_g_value_native":{"#cache":{"contexts":[],"tags":[],"max-age":-1},"#weight":0},"field_accreditation_higher":{"#cache":{"contexts":[],"tags":[],"max-age":-1},"#weight":0},"field_accreditation_higher_2":{"#cache":{"contexts":[],"tags":[],"max-age":-1},"#weight":0},"field_actively_recruit_huls":{"#cache":{"contexts":[],"tags":[],"max-age":-1},"#weight":0},"field_actively_recruit_latinx":{"#theme":"field","#title":"Actively Recruit Latinx","#label_display":"above","#view_mode":"full","#language":"en","#field_name":"field_actively_recruit_latinx","#field_type":"list_string","#field_translatable":false,"#entity_type":"node","#bundle":"survey","#object":{"in_preview":null},"#items":{},"#formatter":"list_default","#is_multiple":false,"#third_party_settings":[],"0":{"#markup":"Yes","#allowed_tags":["a","b","big","code","del","em","i","ins","pre","q","small","span","strong","sub","sup","tt","ol","ul","li","p","br","img"]},"#cache":{"contexts":[],"tags":[],"max-age":-1},"#weight":0},"field_actively_recruit_students":{"#cache":{"contexts":[],"tags":[],"max-age":-1},"#weight":0},"field_activities_do_these_partne":{"#cache":{"contexts":[],"tags":[],"max-age":-1},"#weight":0},"field_activities_in_courses_in_y":{"#cache":{"contexts":[],"tags":[],"max-age":-1},"#weight":0},"field_additional_activities_do":{"#cache":{"contexts":[],"tags":[],"max-age":-1},"#weight":0},"field_additional_language_latinx":{"#cache":{"contexts":[],"tags":[],"max-age":-1},"#weight":0},"field_adults_cbhls":{"#cache":{"contexts":[],"tags":[],"max-age":-1},"#weight":0},"field_after_school_activities_at":{"#cache":{"contexts":[],"tags":[],"max-age":-1},"#weight":0},"field_after_school_activities_en":{"#cache":{"contexts":[],"tags":[],"max-age":-1},"#weight":0},"field_after_school_classes_noh_c":{"#cache":{"contexts":[],"tags":[],"max-age":-1},"#weight":0},"field_after_school_classes_nowy":{"#cache":{"contexts":[],"tags":[],"max-age":-1},"#weight":0},"field_are_dual_language_teachers":{"#cache":{"contexts":[],"tags":[],"max-age":-1},"#weight":0},"field_are_staff_required_to_spea":{"#cache":{"contexts":[],"tags":[],"max-age":-1},"#weight":0},"field_assess_language_outcome_hi":{"#cache":{"contexts":[],"tags":[],"max-age":-1},"#weight":0},"field_assess_language_outcomes":{"#theme":"field","#title":"Assess Language Outcomes","#label_display":"above","#view_mode":"full","#language":"en","#field_name":"field_assess_language_outcomes","#field_type":"list_string","#field_translatable":false,"#entity_type":"node","#bundle":"survey","#object":{"in_preview":null},"#items":{},"#formatter":"list_default","#is_multiple":true,"#third_party_settings":[],"0":{"#markup":"AAPPL tests (ACTFL)","#allowed_tags":["a","b","big","code","del","em","i","ins","pre","q","small","span","strong","sub","sup","tt","ol","ul","li","p","br","img"]},"1":{"#markup":"Advanced Placement (AP)","#allowed_tags":["a","b","big","code","del","em","i","ins","pre","q","small","span","strong","sub","sup","tt","ol","ul","li","p","br","img"]},"2":{"#markup":"NEWL (American Councils)","#allowed_tags":["a","b","big","code","del","em","i","ins","pre","q","small","span","strong","sub","sup","tt","ol","ul","li","p","br","img"]},"#cache":{"contexts":[],"tags":[],"max-age":-1},"#weight":0},"field_authorized_ib_world_native":{"#cache":{"contexts":[],"tags":[],"max-age":-1},"#weight":0},"field_average_number_of_students":{"#cache":{"contexts":[],"tags":[],"max-age":-1},"#weight":0},"field_average_number_of_teachers":{"#cache":{"contexts":[],"tags":[],"max-age":-1},"#weight":0},"field_background_q8_other_field":{"#cache":{"contexts":[],"tags":[],"max-age":-1},"#weight":0},"field_background_q8_other_fieldh":{"#cache":{"contexts":[],"tags":[],"max-age":-1},"#weight":0},"field_background_q8_other_fieldn":{"#cache":{"contexts":[],"tags":[],"max-age":-1},"#weight":0},"field_background_that_teachers_h":{"#cache":{"contexts":[],"tags":[],"max-age":-1},"#weight":0},"field_can_you_give_an_explicit_e":{"#cache":{"contexts":[],"tags":[],"max-age":-1},"#weight":0},"field_certification_for_subject_":{"#cache":{"contexts":[],"tags":[],"max-age":-1},"#weight":0},"field_characteristics_of_student":{"#cache":{"contexts":[],"tags":[],"max-age":-1},"#weight":0},"field_classes_specifically_targe":{"#cache":{"contexts":[],"tags":[],"max-age":-1},"#weight":0},"field_classification_of_higher":{"#cache":{"contexts":[],"tags":[],"max-age":-1},"#weight":0},"field_co_curricular_collaboratio":{"#cache":{"contexts":[],"tags":[],"max-age":-1},"#weight":0},"field_co_curricular_offerings_hi":{"#cache":{"contexts":[],"tags":[],"max-age":-1},"#weight":0},"field_cultural_integration_a_fac":{"#cache":{"contexts":[],"tags":[],"max-age":-1},"#weight":0},"field_curriculum_and_instruction":{"#cache":{"contexts":[],"tags":[],"max-age":-1},"#weight":0},"field_curriculum_instruction_exp":{"#cache":{"contexts":[],"tags":[],"max-age":-1},"#weight":0},"field_describe_any_educational":{"#cache":{"contexts":[],"tags":[],"max-age":-1},"#weight":0},"field_different_types_of_classes":{"#cache":{"contexts":[],"tags":[],"max-age":-1},"#weight":0},"field_dlp_teachers_considered_la":{"#cache":{"contexts":[],"tags":[],"max-age":-1},"#weight":0},"field_do_staff_administrators":{"#cache":{"contexts":[],"tags":[],"max-age":-1},"#weight":0},"field_do_staff_administrators_se":{"#cache":{"contexts":[],"tags":[],"max-age":-1},"#weight":0},"field_do_you_accept_teachers":{"#cache":{"contexts":[],"tags":[],"max-age":-1},"#weight":0},"field_do_you_have_policy_and_eff":{"#cache":{"contexts":[],"tags":[],"max-age":-1},"#weight":0},"field_do_you_have_policy_and_lis":{"#cache":{"contexts":[],"tags":[],"max-age":-1},"#weight":0},"field_do_you_make_available_to_y":{"#cache":{"contexts":[],"tags":[],"max-age":-1},"#weight":0},"field_do_your_require_any_certif":{"#cache":{"contexts":[],"tags":[],"max-age":-1},"#weight":0},"field_does_your_lea_or_sea_offer":{"#cache":{"contexts":[],"tags":[],"max-age":-1},"#weight":0},"field_does_your_program_have_any":{"#cache":{"contexts":[],"tags":[],"max-age":-1},"#weight":0},"field_does_your_program_reach_ou":{"#cache":{"contexts":[],"tags":[],"max-age":-1},"#weight":0},"field_does_your_school_community":{"#cache":{"contexts":[],"tags":[],"max-age":-1},"#weight":0},"field_does_your_school_gov_nativ":{"#cache":{"contexts":[],"tags":[],"max-age":-1},"#weight":0},"field_does_your_school_offer":{"#cache":{"contexts":[],"tags":[],"max-age":-1},"#weight":0},"field_does_your_school_program_p":{"#cache":{"contexts":[],"tags":[],"max-age":-1},"#weight":0},"field_does_your_teaching_staff_m":{"#cache":{"contexts":[],"tags":[],"max-age":-1},"#weight":0},"field_elementary_school_students":{"#cache":{"contexts":[],"tags":[],"max-age":-1},"#weight":0},"field_em":{"#cache":{"contexts":[],"tags":[],"max-age":-1},"#weight":0},"field_emphasize_in_your_language":{"#cache":{"contexts":[],"tags":[],"max-age":-1},"#weight":0},"field_emphasize_language_prog_pk":{"#theme":"field","#title":"Emphasize in Language Program","#label_display":"above","#view_mode":"full","#language":"en","#field_name":"field_emphasize_language_prog_pk","#field_type":"list_string","#field_translatable":false,"#entity_type":"node","#bundle":"survey","#object":{"in_preview":null},"#items":{},"#formatter":"list_default","#is_multiple":true,"#third_party_settings":[],"0":{"#markup":"Cultural Literacy","#allowed_tags":["a","b","big","code","del","em","i","ins","pre","q","small","span","strong","sub","sup","tt","ol","ul","li","p","br","img"]},"1":{"#markup":"Global citizenship, cosmopolitanism","#allowed_tags":["a","b","big","code","del","em","i","ins","pre","q","small","span","strong","sub","sup","tt","ol","ul","li","p","br","img"]},"2":{"#markup":"Human diversity, including linguistic diversity","#allowed_tags":["a","b","big","code","del","em","i","ins","pre","q","small","span","strong","sub","sup","tt","ol","ul","li","p","br","img"]},"3":{"#markup":"Intercultural Competence","#allowed_tags":["a","b","big","code","del","em","i","ins","pre","q","small","span","strong","sub","sup","tt","ol","ul","li","p","br","img"]},"4":{"#markup":"Social-Emotional Learning","#allowed_tags":["a","b","big","code","del","em","i","ins","pre","q","small","span","strong","sub","sup","tt","ol","ul","li","p","br","img"]},"5":{"#markup":"Social justice","#allowed_tags":["a","b","big","code","del","em","i","ins","pre","q","small","span","strong","sub","sup","tt","ol","ul","li","p","br","img"]},"6":{"#markup":"Usage\/immersion learning (teaching content through the target language)","#allowed_tags":["a","b","big","code","del","em","i","ins","pre","q","small","span","strong","sub","sup","tt","ol","ul","li","p","br","img"]},"7":{"#markup":"Proficiency; Empathy; cosmopolitanism ","#allowed_tags":["a","b","big","code","del","em","i","ins","pre","q","small","span","strong","sub","sup","tt","ol","ul","li","p","br","img"]},"#cache":{"contexts":[],"tags":[],"max-age":-1},"#weight":0},"field_ethnic_profile_different":{"#cache":{"contexts":[],"tags":[],"max-age":-1},"#weight":0},"field_explain_certifications_nat":{"#cache":{"contexts":[],"tags":[],"max-age":-1},"#weight":0},"field_explain_do_your_require_an":{"#cache":{"contexts":[],"tags":[],"max-age":-1},"#weight":0},"field_explicit_example_prek":{"#cache":{"contexts":[],"tags":[],"max-age":-1},"#weight":0},"field_extra_curricular_attendanc":{"#cache":{"contexts":[],"tags":[],"max-age":-1},"#weight":0},"field_extra_curricular_enrollmen":{"#cache":{"contexts":[],"tags":[],"max-age":-1},"#weight":0},"field_factor_3_q_4_cbhls":{"#cache":{"contexts":[],"tags":[],"max-age":-1},"#weight":0},"field_factor_4_q_1_cbhls":{"#cache":{"contexts":[],"tags":[],"max-age":-1},"#weight":0},"field_factor_4_q_2_cbhls":{"#cache":{"contexts":[],"tags":[],"max-age":-1},"#weight":0},"field_factor_5_q_2_1_cbhls":{"#cache":{"contexts":[],"tags":[],"max-age":-1},"#weight":0},"field_factor_7_q_1_1_cbhls":{"#cache":{"contexts":[],"tags":[],"max-age":-1},"#weight":0},"field_factor_8_q_1_1_cbhls":{"#cache":{"contexts":[],"tags":[],"max-age":-1},"#weight":0},"field_family_obligations_attenda":{"#cache":{"contexts":[],"tags":[],"max-age":-1},"#weight":0},"field_family_obligations_enrollm":{"#cache":{"contexts":[],"tags":[],"max-age":-1},"#weight":0},"field_federal_":{"#cache":{"contexts":[],"tags":[],"max-age":-1},"#weight":0},"field_federal_funding_for_dlp_na":{"#cache":{"contexts":[],"tags":[],"max-age":-1},"#weight":0},"field_federal_sources_support_pk":{"#cache":{"contexts":[],"tags":[],"max-age":-1},"#weight":0},"field_first_language_speakers_in":{"#cache":{"contexts":[],"tags":[],"max-age":-1},"#weight":0},"field_free_and_reduced_lunch_nat":{"#cache":{"contexts":[],"tags":[],"max-age":-1},"#weight":0},"field_grades_taught_at_your_scho":{"#cache":{"contexts":[],"tags":[],"max-age":-1},"#weight":0},"field_groups_over_10p":{"#theme":"field","#title":"Groups Over 10p","#label_display":"above","#view_mode":"full","#language":"en","#field_name":"field_groups_over_10p","#field_type":"list_string","#field_translatable":false,"#entity_type":"node","#bundle":"survey","#object":{"in_preview":null},"#items":{},"#formatter":"list_default","#is_multiple":false,"#third_party_settings":[],"0":{"#markup":"African Americans","#allowed_tags":["a","b","big","code","del","em","i","ins","pre","q","small","span","strong","sub","sup","tt","ol","ul","li","p","br","img"]},"#cache":{"contexts":[],"tags":[],"max-age":-1},"#weight":0},"field_groups_over_10p_native":{"#cache":{"contexts":[],"tags":[],"max-age":-1},"#weight":0},"field_has_enrollments_increased_":{"#cache":{"contexts":[],"tags":[],"max-age":-1},"#weight":0},"field_heritage_language_learners":{"#cache":{"contexts":[],"tags":[],"max-age":-1},"#weight":0},"field_high_school_students_cbhls":{"#cache":{"contexts":[],"tags":[],"max-age":-1},"#weight":0},"field_homework_and_other_attenda":{"#cache":{"contexts":[],"tags":[],"max-age":-1},"#weight":0},"field_homework_and_other_enroll":{"#cache":{"contexts":[],"tags":[],"max-age":-1},"#weight":0},"field_how_do_these_activities":{"#cache":{"contexts":[],"tags":[],"max-age":-1},"#weight":0},"field_how_important_is_the_impac":{"#cache":{"contexts":[],"tags":[],"max-age":-1},"#weight":0},"field_how_is_english_taught_nati":{"#cache":{"contexts":[],"tags":[],"max-age":-1},"#weight":0},"field_how_the_instructional_form":{"#cache":{"contexts":[],"tags":[],"max-age":-1},"#weight":0},"field_immersion_exp_huls_pk":{"#cache":{"contexts":[],"tags":[],"max-age":-1},"#weight":0},"field_immersion_experience_la_pk":{"#cache":{"contexts":[],"tags":[],"max-age":-1},"#weight":0},"field_immersion_experience_pk":{"#cache":{"contexts":[],"tags":[],"max-age":-1},"#weight":0},"field_incorporate_online_learnin":{"#cache":{"contexts":[],"tags":[],"max-age":-1},"#weight":0},"field_individual_lessons_or":{"#cache":{"contexts":[],"tags":[],"max-age":-1},"#weight":0},"field_individual_lessons_or_indi":{"#cache":{"contexts":[],"tags":[],"max-age":-1},"#weight":0},"field_instruction_methodologies_":{"#cache":{"contexts":[],"tags":[],"max-age":-1},"#weight":0},"field_kae_q16_1_native":{"#cache":{"contexts":[],"tags":[],"max-age":-1},"#weight":0},"field_kae_q3_explain_native":{"#cache":{"contexts":[],"tags":[],"max-age":-1},"#weight":0},"field_kae_q3_native":{"#cache":{"contexts":[],"tags":[],"max-age":-1},"#weight":0},"field_kindergarten_students_cbhl":{"#cache":{"contexts":[],"tags":[],"max-age":-1},"#weight":0},"field_language_immersion_opportu":{"#cache":{"contexts":[],"tags":[],"max-age":-1},"#weight":0},"field_language_medium_admin_nati":{"#cache":{"contexts":[],"tags":[],"max-age":-1},"#weight":0},"field_language_medium_assembly_n":{"#cache":{"contexts":[],"tags":[],"max-age":-1},"#weight":0},"field_language_medium_communicat":{"#cache":{"contexts":[],"tags":[],"max-age":-1},"#weight":0},"field_language_medium_operations":{"#cache":{"contexts":[],"tags":[],"max-age":-1},"#weight":0},"field_language_medium_parent_rea":{"#cache":{"contexts":[],"tags":[],"max-age":-1},"#weight":0},"field_language_of_general_academ":{"#cache":{"contexts":[],"tags":[],"max-age":-1},"#weight":0},"field_language_of_instruction_na":{"#cache":{"contexts":[],"tags":[],"max-age":-1},"#weight":0},"field_language_req_high_sub":{"#cache":{"contexts":[],"tags":[],"max-age":-1},"#weight":0},"field_language_requirement_higeh":{"#cache":{"contexts":[],"tags":[],"max-age":-1},"#weight":0},"field_languages_added_in_past_5":{"#cache":{"contexts":[],"tags":[],"max-age":-1},"#weight":0},"field_languages_added_in_past_5y":{"#cache":{"contexts":[],"tags":[],"max-age":-1},"#weight":0},"field_languages_taught_at_your":{"#cache":{"contexts":[],"tags":[],"max-age":-1},"#weight":0},"field_latinx_headline":{"#cache":{"contexts":[],"tags":[],"max-age":-1},"#weight":0},"field_latinx_program_description":{"#cache":{"contexts":[],"tags":[],"max-age":-1},"#weight":0},"field_law_elder_to_be_teacher_na":{"#cache":{"contexts":[],"tags":[],"max-age":-1},"#weight":0},"field_lea_or_sea_offer":{"#cache":{"contexts":[],"tags":[],"max-age":-1},"#weight":0},"field_learners_who_speak_a_cbhls":{"#cache":{"contexts":[],"tags":[],"max-age":-1},"#weight":0},"field_learners_who_speak_c_cbhls":{"#cache":{"contexts":[],"tags":[],"max-age":-1},"#weight":0},"field_levels_of_language_higher":{"#cache":{"contexts":[],"tags":[],"max-age":-1},"#weight":0},"field_levels_of_language_prek":{"#cache":{"contexts":[],"tags":[],"max-age":-1},"#weight":0},"field_list_immersion_exp_huls_pk":{"#cache":{"contexts":[],"tags":[],"max-age":-1},"#weight":0},"field_list_immersion_exp_latin":{"#cache":{"contexts":[],"tags":[],"max-age":-1},"#weight":0},"field_list_immersion_exp_native":{"#cache":{"contexts":[],"tags":[],"max-age":-1},"#weight":0},"field_list_immersion_exp_prek":{"#cache":{"contexts":[],"tags":[],"max-age":-1},"#weight":0},"field_location_of_program_native":{"#cache":{"contexts":[],"tags":[],"max-age":-1},"#weight":0},"field_main_features_of_your_nati":{"#cache":{"contexts":[],"tags":[],"max-age":-1},"#weight":0},"field_main_features_of_your_stud":{"#cache":{"contexts":[],"tags":[],"max-age":-1},"#weight":0},"field_main_reasons_students_atte":{"#cache":{"contexts":[],"tags":[],"max-age":-1},"#weight":0},"field_main_sources_of_financial":{"#cache":{"contexts":[],"tags":[],"max-age":-1},"#weight":0},"field_methods_or_strategies_for_":{"#cache":{"contexts":[],"tags":[],"max-age":-1},"#weight":0},"field_middle_school_students_gra":{"#cache":{"contexts":[],"tags":[],"max-age":-1},"#weight":0},"field_minority_serve_inst_high_l":{"#cache":{"contexts":[],"tags":[],"max-age":-1},"#weight":0},"field_minority_serve_inst_higher":{"#cache":{"contexts":[],"tags":[],"max-age":-1},"#weight":0},"field_mirror_population_staff_pk":{"#cache":{"contexts":[],"tags":[],"max-age":-1},"#weight":0},"field_most_effective_communicati":{"#cache":{"contexts":[],"tags":[],"max-age":-1},"#weight":0},"field_multilingual_learners_cbhl":{"#cache":{"contexts":[],"tags":[],"max-age":-1},"#weight":0},"field_obstacles_huls_face":{"#cache":{"contexts":[],"tags":[],"max-age":-1},"#weight":0},"field_obstacles_latinx_face":{"#cache":{"contexts":[],"tags":[],"max-age":-1},"#weight":0},"field_obstacles_latinx_face_nati":{"#cache":{"contexts":[],"tags":[],"max-age":-1},"#weight":0},"field_obstacles_that_huls_face_h":{"#cache":{"contexts":[],"tags":[],"max-age":-1},"#weight":0},"field_offer_different_pathways":{"#cache":{"contexts":[],"tags":[],"max-age":-1},"#weight":0},"field_offer_in_service_professio":{"#cache":{"contexts":[],"tags":[],"max-age":-1},"#weight":0},"field_online_learning_acces_prek":{"#cache":{"contexts":[],"tags":[],"max-age":-1},"#weight":0},"field_online_learning_access_nat":{"#cache":{"contexts":[],"tags":[],"max-age":-1},"#weight":0},"field_optional_please_describe_o":{"#cache":{"contexts":[],"tags":[],"max-age":-1},"#weight":0},"field_other_attendance_cbhls":{"#cache":{"contexts":[],"tags":[],"max-age":-1},"#weight":0},"field_other_enrollment_":{"#cache":{"contexts":[],"tags":[],"max-age":-1},"#weight":0},"field_other_noh_cbhls":{"#cache":{"contexts":[],"tags":[],"max-age":-1},"#weight":0},"field_other_nowy_cbhls":{"#cache":{"contexts":[],"tags":[],"max-age":-1},"#weight":0},"field_outcomes_cbhls":{"#cache":{"contexts":[],"tags":[],"max-age":-1},"#weight":0},"field_outcomes_explanation_cbhls":{"#cache":{"contexts":[],"tags":[],"max-age":-1},"#weight":0},"field_partner_with_any_foreign":{"#cache":{"contexts":[],"tags":[],"max-age":-1},"#weight":0},"field_partnerships_help_prek":{"#cache":{"contexts":[],"tags":[],"max-age":-1},"#weight":0},"field_partnerships_with_philanth":{"#cache":{"contexts":[],"tags":[],"max-age":-1},"#weight":0},"field_percent_of_already_speakin":{"#cache":{"contexts":[],"tags":[],"max-age":-1},"#weight":0},"field_please_provide_a_descripti":{"#cache":{"contexts":[],"tags":[],"max-age":-1},"#weight":0},"field_practice_1":{"#theme":"field","#title":"Practice 1","#label_display":"above","#view_mode":"full","#language":"en","#field_name":"field_practice_1","#field_type":"string_long","#field_translatable":false,"#entity_type":"node","#bundle":"survey","#object":{"in_preview":null},"#items":{},"#formatter":"basic_string","#is_multiple":false,"#third_party_settings":[],"0":{"#type":"inline_template","#template":"{{ value|nl2br }}","#context":{"value":"Students are recommended to start their language study in a traditional classroom to ensure exposure to language-learning techniques and strategies, and give them experience in how to learn a language. Students who are highly motivated to take an FLS language but don't have access to start in a traditional classroom are encouraged to start self-study over the summer. Students with heritage language and cultural connections are encouraged to explore those languages as well. These factors often lead to students taking a traditionally offered language as well as a language through FLS.\r\nOutreach to middle schools as well as traditional language classes to increase awareness of the program happens each year before students choose courses for the following year. Outreach includes classroom visits and presentations, informational slides and student connections. As FLS is currently offered in only two of the four high schools, virtual access is also being explored to connect students with languages not offered traditionally.\r\n"}},"#cache":{"contexts":[],"tags":[],"max-age":-1},"#weight":0},"field_practice_1_cbhls":{"#theme":"field","#title":"Practice 1 cbhls","#label_display":"above","#view_mode":"full","#language":"en","#field_name":"field_practice_1_cbhls","#field_type":"string_long","#field_translatable":false,"#entity_type":"node","#bundle":"survey","#object":{"in_preview":null},"#items":{},"#formatter":"basic_string","#is_multiple":false,"#third_party_settings":[],"0":{"#type":"inline_template","#template":"{{ value|nl2br }}","#context":{"value":"Students are recommended to start their language study in a traditional classroom to ensure exposure to language-learning techniques and strategies, and give them experience in how to learn a language. Students who are highly motivated to take an FLS language but don't have access to start in a traditional classroom are encouraged to start self-study over the summer. Students with heritage language and cultural connections are encouraged to explore those languages as well. These factors often lead to students taking a traditionally offered language as well as a language through FLS.\r\nOutreach to middle schools as well as traditional language classes to increase awareness of the program happens each year before students choose courses for the following year. Outreach includes classroom visits and presentations, informational slides and student connections. As FLS is currently offered in only two of the four high schools, virtual access is also being explored to connect students with languages not offered traditionally.\r\n"}},"#cache":{"contexts":[],"tags":[],"max-age":-1},"#weight":0},"field_practice_1_higher":{"#cache":{"contexts":[],"tags":[],"max-age":-1},"#weight":0},"field_practice_1_native":{"#theme":"field","#title":"Practice 1 native","#label_display":"above","#view_mode":"full","#language":"en","#field_name":"field_practice_1_native","#field_type":"string_long","#field_translatable":false,"#entity_type":"node","#bundle":"survey","#object":{"in_preview":null},"#items":{},"#formatter":"basic_string","#is_multiple":false,"#third_party_settings":[],"0":{"#type":"inline_template","#template":"{{ value|nl2br }}","#context":{"value":"Students are recommended to start their language study in a traditional classroom to ensure exposure to language-learning techniques and strategies, and give them experience in how to learn a language. Students who are highly motivated to take an FLS language but don't have access to start in a traditional classroom are encouraged to start self-study over the summer. Students with heritage language and cultural connections are encouraged to explore those languages as well. These factors often lead to students taking a traditionally offered language as well as a language through FLS.\r\nOutreach to middle schools as well as traditional language classes to increase awareness of the program happens each year before students choose courses for the following year. Outreach includes classroom visits and presentations, informational slides and student connections. As FLS is currently offered in only two of the four high schools, virtual access is also being explored to connect students with languages not offered traditionally.\r\n"}},"#cache":{"contexts":[],"tags":[],"max-age":-1},"#weight":0},"field_practice_2":{"#cache":{"contexts":[],"tags":[],"max-age":-1},"#weight":0},"field_practice_2_cbhls":{"#cache":{"contexts":[],"tags":[],"max-age":-1},"#weight":0},"field_practice_2_higher":{"#cache":{"contexts":[],"tags":[],"max-age":-1},"#weight":0},"field_practice_2_native":{"#cache":{"contexts":[],"tags":[],"max-age":-1},"#weight":0},"field_practice_3":{"#cache":{"contexts":[],"tags":[],"max-age":-1},"#weight":0},"field_practice_3_cbhls":{"#cache":{"contexts":[],"tags":[],"max-age":-1},"#weight":0},"field_practice_3_hi":{"#cache":{"contexts":[],"tags":[],"max-age":-1},"#weight":0},"field_practice_3_native":{"#cache":{"contexts":[],"tags":[],"max-age":-1},"#weight":0},"field_pre_and_post_program_asses":{"#cache":{"contexts":[],"tags":[],"max-age":-1},"#weight":0},"field_pre_k_students_cbhls":{"#cache":{"contexts":[],"tags":[],"max-age":-1},"#weight":0},"field_private_business_ent_high":{"#cache":{"contexts":[],"tags":[],"max-age":-1},"#weight":0},"field_private_business_enterpris":{"#cache":{"contexts":[],"tags":[],"max-age":-1},"#weight":0},"field_process_to_grant_certifica":{"#cache":{"contexts":[],"tags":[],"max-age":-1},"#weight":0},"field_professional_development_c":{"#cache":{"contexts":[],"tags":[],"max-age":-1},"#weight":0},"field_professional_development_e":{"#cache":{"contexts":[],"tags":[],"max-age":-1},"#weight":0},"field_program_conduct_higher":{"#cache":{"contexts":[],"tags":[],"max-age":-1},"#weight":0},"field_program_description":{"#theme":"field","#title":"Description","#label_display":"above","#view_mode":"full","#language":"en","#field_name":"field_program_description","#field_type":"string_long","#field_translatable":false,"#entity_type":"node","#bundle":"survey","#object":{"in_preview":null},"#items":{},"#formatter":"basic_string","#is_multiple":false,"#third_party_settings":[],"0":{"#type":"inline_template","#template":"{{ value|nl2br }}","#context":{"value":"The Facilitated language Study program uses community partnerships to provide access to less-commonly taught languages for motivated learners who wish to study a language aside from the traditional sequenced class offerings, or students who have completed the sequenced courses at the highest level and wish to design their own course of study to continue to progress in the language. In this non-traditional language study class, students use a variety of materials and resources to learn a chosen language and cultural elements related to the countries where the language is spoken. Students plan and assess their study based upon proficiency benchmarks in all areas of communication; interpretive listening and reading, interpersonal communication, and presentational speaking and writing. The teacher-facilitator instructs the groups in critical language learning methods and students participate in language learning activities, working individually as well as cooperatively in small language cohorts. Native and non-native-speakers from the local and global community volunteer to provide oral practice and cultural connections through face-to-face and virtual tutoring sessions.  \r\nThis innovative approach allows many different language to be offered within one course, and has sustained itself and expanded throughout the district. At the start, the course was offered for Arabic and Japanese in one high school. Currently, the course is offered in two high schools, with virtual outreach to other high schools planned for the future, and additional languages include Mandarin Chinese, Korean, Italian and Ho-Chunk. The course is able to respond to student interest and need, support heritage speakers and model effective community partnerships to advance language learning.\r\n"}},"#cache":{"contexts":[],"tags":[],"max-age":-1},"#weight":0},"field_program_headline":{"#theme":"field","#title":"Program Headline","#label_display":"above","#view_mode":"full","#language":"en","#field_name":"field_program_headline","#field_type":"list_string","#field_translatable":false,"#entity_type":"node","#bundle":"survey","#object":{"in_preview":null},"#items":{},"#formatter":"list_default","#is_multiple":false,"#third_party_settings":[],"0":{"#markup":"Access to less-commonly taught languages for motivated learners ","#allowed_tags":["a","b","big","code","del","em","i","ins","pre","q","small","span","strong","sub","sup","tt","ol","ul","li","p","br","img"]},"#cache":{"contexts":[],"tags":[],"max-age":-1},"#weight":0},"field_program_partner_with_highr":{"#cache":{"contexts":[],"tags":[],"max-age":-1},"#weight":0},"field_program_partner_with_prek":{"#cache":{"contexts":[],"tags":[],"max-age":-1},"#weight":0},"field_program_partnerships_prek":{"#cache":{"contexts":[],"tags":[],"max-age":-1},"#weight":0},"field_program_require_specific_r":{"#cache":{"contexts":[],"tags":[],"max-age":-1},"#weight":0},"field_programs_are_available_in_":{"#cache":{"contexts":[],"tags":[],"max-age":-1},"#weight":0},"field_programs_identified_above_":{"#cache":{"contexts":[],"tags":[],"max-age":-1},"#weight":0},"field_provide_description_of_sch":{"#cache":{"contexts":[],"tags":[],"max-age":-1},"#weight":0},"field_public_definition_higher":{"#cache":{"contexts":[],"tags":[],"max-age":-1},"#weight":0},"field_public_definition_of_std_n":{"#cache":{"contexts":[],"tags":[],"max-age":-1},"#weight":0},"field_public_definition_std_scss":{"#cache":{"contexts":[],"tags":[],"max-age":-1},"#weight":0},"field_public_efforts_inc_en_prek":{"#cache":{"contexts":[],"tags":[],"max-age":-1},"#weight":0},"field_public_efforts_to_increase":{"#cache":{"contexts":[],"tags":[],"max-age":-1},"#weight":0},"field_public_efforts_to_native":{"#cache":{"contexts":[],"tags":[],"max-age":-1},"#weight":0},"field_public_private_higher":{"#cache":{"contexts":[],"tags":[],"max-age":-1},"#weight":0},"field_publish_clear_description":{"#cache":{"contexts":[],"tags":[],"max-age":-1},"#weight":0},"field_publish_clear_description_":{"#cache":{"contexts":[],"tags":[],"max-age":-1},"#weight":0},"field_publish_description_prek":{"#cache":{"contexts":[],"tags":[],"max-age":-1},"#weight":0},"field_reach_recruit_teachers_lat":{"#cache":{"contexts":[],"tags":[],"max-age":-1},"#weight":0},"field_reaching_to_recruit_teachr":{"#cache":{"contexts":[],"tags":[],"max-age":-1},"#weight":0},"field_receive_federal_fund_dlp":{"#cache":{"contexts":[],"tags":[],"max-age":-1},"#weight":0},"field_receive_funding_for_dlp_pk":{"#cache":{"contexts":[],"tags":[],"max-age":-1},"#weight":0},"field_receive_funding_for_lp_nat":{"#cache":{"contexts":[],"tags":[],"max-age":-1},"#weight":0},"field_receive_funding_for_lp_pk":{"#cache":{"contexts":[],"tags":[],"max-age":-1},"#weight":0},"field_receive_state_funding_for_":{"#cache":{"contexts":[],"tags":[],"max-age":-1},"#weight":0},"field_recruit_from_used_category":{"#cache":{"contexts":[],"tags":[],"max-age":-1},"#weight":0},"field_recruit_students_from_cate":{"#cache":{"contexts":[],"tags":[],"max-age":-1},"#weight":0},"field_recruit_teachers_huls_comm":{"#cache":{"contexts":[],"tags":[],"max-age":-1},"#weight":0},"field_religious_obligations_atte":{"#cache":{"contexts":[],"tags":[],"max-age":-1},"#weight":0},"field_religious_obligations_enro":{"#cache":{"contexts":[],"tags":[],"max-age":-1},"#weight":0},"field_require_families_to_partic":{"#cache":{"contexts":[],"tags":[],"max-age":-1},"#weight":0},"field_require_to_have_certificat":{"#cache":{"contexts":[],"tags":[],"max-age":-1},"#weight":0},"field_requirement_list_families_":{"#cache":{"contexts":[],"tags":[],"max-age":-1},"#weight":0},"field_retain_huls_higher":{"#cache":{"contexts":[],"tags":[],"max-age":-1},"#weight":0},"field_role_of_elders_and_integra":{"#cache":{"contexts":[],"tags":[],"max-age":-1},"#weight":0},"field_role_of_families_in_teachi":{"#cache":{"contexts":[],"tags":[],"max-age":-1},"#weight":0},"field_role_of_first_language_spe":{"#cache":{"contexts":[],"tags":[],"max-age":-1},"#weight":0},"field_role_of_first_language_wri":{"#cache":{"contexts":[],"tags":[],"max-age":-1},"#weight":0},"field_role_of_highly_professiona":{"#cache":{"contexts":[],"tags":[],"max-age":-1},"#weight":0},"field_role_of_limited_profession":{"#cache":{"contexts":[],"tags":[],"max-age":-1},"#weight":0},"field_saturday_or_sunday_class_":{"#cache":{"contexts":[],"tags":[],"max-age":-1},"#weight":0},"field_saturday_or_sunday_classes":{"#cache":{"contexts":[],"tags":[],"max-age":-1},"#weight":0},"field_school_accredited_native":{"#cache":{"contexts":[],"tags":[],"max-age":-1},"#weight":0},"field_school_meet_the_needs_of_l":{"#cache":{"contexts":[],"tags":[],"max-age":-1},"#weight":0},"field_school_name_native":{"#cache":{"contexts":[],"tags":[],"max-age":-1},"#weight":0},"field_school_provide_information":{"#cache":{"contexts":[],"tags":[],"max-age":-1},"#weight":0},"field_school_strive_to_provide_i":{"#cache":{"contexts":[],"tags":[],"max-age":-1},"#weight":0},"field_school_teach_any_other_lan":{"#cache":{"contexts":[],"tags":[],"max-age":-1},"#weight":0},"field_school_type":{"#theme":"field","#title":"School Type","#label_display":"above","#view_mode":"full","#language":"en","#field_name":"field_school_type","#field_type":"list_string","#field_translatable":false,"#entity_type":"node","#bundle":"survey","#object":{"in_preview":null},"#items":{},"#formatter":"list_default","#is_multiple":false,"#third_party_settings":[],"0":{"#markup":"District school","#allowed_tags":["a","b","big","code","del","em","i","ins","pre","q","small","span","strong","sub","sup","tt","ol","ul","li","p","br","img"]},"#cache":{"contexts":[],"tags":[],"max-age":-1},"#weight":0},"field_second_language_speakers_c":{"#cache":{"contexts":[],"tags":[],"max-age":-1},"#weight":0},"field_second_language_speakers_h":{"#cache":{"contexts":[],"tags":[],"max-age":-1},"#weight":0},"field_second_language_speakers_i":{"#cache":{"contexts":[],"tags":[],"max-age":-1},"#weight":0},"field_specific_requirements_for_":{"#cache":{"contexts":[],"tags":[],"max-age":-1},"#weight":0},"field_specific_requirements_list":{"#cache":{"contexts":[],"tags":[],"max-age":-1},"#weight":0},"field_state_program_fund_dlp_pk":{"#cache":{"contexts":[],"tags":[],"max-age":-1},"#weight":0},"field_state_program_fund_name_pk":{"#cache":{"contexts":[],"tags":[],"max-age":-1},"#weight":0},"field_sthnic_racial_profile":{"#cache":{"contexts":[],"tags":[],"max-age":-1},"#weight":0},"field_strategies_to_recruit_huls":{"#cache":{"contexts":[],"tags":[],"max-age":-1},"#weight":0},"field_strategies_to_recruit_stud":{"#cache":{"contexts":[],"tags":[],"max-age":-1},"#weight":0},"field_strategies_to_retain_and_s":{"#cache":{"contexts":[],"tags":[],"max-age":-1},"#weight":0},"field_strategies_to_retain_huls":{"#cache":{"contexts":[],"tags":[],"max-age":-1},"#weight":0},"field_strategies_to_retain_latin":{"#cache":{"contexts":[],"tags":[],"max-age":-1},"#weight":0},"field_strategies_you_use_to_recr":{"#cache":{"contexts":[],"tags":[],"max-age":-1},"#weight":0},"field_students_who_live_in_a_dif":{"#cache":{"contexts":[],"tags":[],"max-age":-1},"#weight":0},"field_students_who_live_in_the":{"#cache":{"contexts":[],"tags":[],"max-age":-1},"#weight":0},"field_study_of_second_lang_req":{"#cache":{"contexts":[],"tags":[],"max-age":-1},"#weight":0},"field_study_of_second_language":{"#cache":{"contexts":[],"tags":[],"max-age":-1},"#weight":0},"field_summer_camps_noh_cbhls":{"#cache":{"contexts":[],"tags":[],"max-age":-1},"#weight":0},"field_summer_camps_nowy_cbhls":{"#cache":{"contexts":[],"tags":[],"max-age":-1},"#weight":0},"field_summer_classes_noh_cbhls":{"#cache":{"contexts":[],"tags":[],"max-age":-1},"#weight":0},"field_summer_classes_nowy_cbhls":{"#cache":{"contexts":[],"tags":[],"max-age":-1},"#weight":0},"field_support_professional_devel":{"#cache":{"contexts":[],"tags":[],"max-age":-1},"#weight":0},"field_support_students_part_govp":{"#cache":{"contexts":[],"tags":[],"max-age":-1},"#weight":0},"field_support_students_part_prek":{"#cache":{"contexts":[],"tags":[],"max-age":-1},"#weight":0},"field_teacher_profile_reflect_hi":{"#cache":{"contexts":[],"tags":[],"max-age":-1},"#weight":0},"field_teachers_native_speaker_pk":{"#cache":{"contexts":[],"tags":[],"max-age":-1},"#weight":0},"field_title_1_school_native":{"#cache":{"contexts":[],"tags":[],"max-age":-1},"#weight":0},"field_title_one_school":{"#cache":{"contexts":[],"tags":[],"max-age":-1},"#weight":0},"field_transparency_accountabilit":{"#cache":{"contexts":[],"tags":[],"max-age":-1},"#weight":0},"field_type_of_financial_aid_do":{"#cache":{"contexts":[],"tags":[],"max-age":-1},"#weight":0},"field_type_of_program_native":{"#cache":{"contexts":[],"tags":[],"max-age":-1},"#weight":0},"field_types_of_instructional_for":{"#cache":{"contexts":[],"tags":[],"max-age":-1},"#weight":0},"field_types_of_language_learners":{"#cache":{"contexts":[],"tags":[],"max-age":-1},"#weight":0},"field_us_federal_government_prog":{"#cache":{"contexts":[],"tags":[],"max-age":-1},"#weight":0},"field_vision_strategic_planning_":{"#cache":{"contexts":[],"tags":[],"max-age":-1},"#weight":0},"field_weekday_evening_classes":{"#cache":{"contexts":[],"tags":[],"max-age":-1},"#weight":0},"field_weekday_evening_classes_no":{"#cache":{"contexts":[],"tags":[],"max-age":-1},"#weight":0},"field_were_these_added_native":{"#cache":{"contexts":[],"tags":[],"max-age":-1},"#weight":0},"field_were_these_added_result_p5":{"#cache":{"contexts":[],"tags":[],"max-age":-1},"#weight":0},"field_what_are_the_language_fact":{"#cache":{"contexts":[],"tags":[],"max-age":-1},"#weight":0},"field_what_percent_of_your_langu":{"#cache":{"contexts":[],"tags":[],"max-age":-1},"#weight":0},"field_which_group_of_learners_do":{"#cache":{"contexts":[],"tags":[],"max-age":-1},"#weight":0},"field_which_state_funds_for_dlp":{"#cache":{"contexts":[],"tags":[],"max-age":-1},"#weight":0},"field_which_state_funds_for_lp_n":{"#cache":{"contexts":[],"tags":[],"max-age":-1},"#weight":0},"field_work_attendance_cbhls":{"#cache":{"contexts":[],"tags":[],"max-age":-1},"#weight":0},"field_work_enrollment_cbhls":{"#cache":{"contexts":[],"tags":[],"max-age":-1},"#weight":0},"field_workforce_preparation_acti":{"#cache":{"contexts":[],"tags":[],"max-age":-1},"#weight":0},"field_workforce_preparation_lisn":{"#cache":{"contexts":[],"tags":[],"max-age":-1},"#weight":0},"field_workforce_preparation_list":{"#cache":{"contexts":[],"tags":[],"max-age":-1},"#weight":0},"field_workforce_preparation_nati":{"#cache":{"contexts":[],"tags":[],"max-age":-1},"#weight":0},"field_workforce_preparation_prek":{"#cache":{"contexts":[],"tags":[],"max-age":-1},"#weight":0},"field_year_the_school_was_establ":{"#cache":{"contexts":[],"tags":[],"max-age":-1},"#weight":0},"field_years_language_program_ofr":{"#cache":{"contexts":[],"tags":[],"max-age":-1},"#weight":0},"field_yes_which_other_language_t":{"#cache":{"contexts":[],"tags":[],"max-age":-1},"#weight":0},"field_your_program_include_any_o":{"#cache":{"contexts":[],"tags":[],"max-age":-1},"#weight":0},"field_your_school_been_able_to_a":{"#cache":{"contexts":[],"tags":[],"max-age":-1},"#weight":0},"field_your_school_communicate_wi":{"#cache":{"contexts":[],"tags":[],"max-age":-1},"#weight":0},"links":{"#lazy_builder":["Drupal\\node\\NodeViewBuilder::renderLinks",["1605","full","en",false,null]],"#weight":0},"body":{"#cache":{"contexts":[],"tags":[],"max-age":-1},"#weight":1},"field_survey_type":{"#theme":"field","#title":"Application Type","#label_display":"above","#view_mode":"full","#language":"en","#field_name":"field_survey_type","#field_type":"list_string","#field_translatable":false,"#entity_type":"node","#bundle":"survey","#object":{"in_preview":null},"#items":{},"#formatter":"list_default","#is_multiple":false,"#third_party_settings":[],"0":{"#markup":"PK - 12 Schools","#allowed_tags":["a","b","big","code","del","em","i","ins","pre","q","small","span","strong","sub","sup","tt","ol","ul","li","p","br","img"]},"#cache":{"contexts":[],"tags":[],"max-age":-1},"#weight":2},"field_urbanicity":{"#theme":"field","#title":"Urbanicity","#label_display":"above","#view_mode":"full","#language":"en","#field_name":"field_urbanicity","#field_type":"list_string","#field_translatable":false,"#entity_type":"node","#bundle":"survey","#object":{"in_preview":null},"#items":{},"#formatter":"list_default","#is_multiple":false,"#third_party_settings":[],"0":{"#markup":"Urban","#allowed_tags":["a","b","big","code","del","em","i","ins","pre","q","small","span","strong","sub","sup","tt","ol","ul","li","p","br","img"]},"#cache":{"contexts":[],"tags":[],"max-age":-1},"#weight":4},"field_personal_first_name":{"#theme":"field","#title":"Personal First Name","#label_display":"above","#view_mode":"full","#language":"en","#field_name":"field_personal_first_name","#field_type":"list_string","#field_translatable":false,"#entity_type":"node","#bundle":"survey","#object":{"in_preview":null},"#items":{},"#formatter":"list_default","#is_multiple":false,"#third_party_settings":[],"0":{"#markup":"Claudine","#allowed_tags":["a","b","big","code","del","em","i","ins","pre","q","small","span","strong","sub","sup","tt","ol","ul","li","p","br","img"]},"#cache":{"contexts":[],"tags":[],"max-age":-1},"#weight":6},"field_school_name":{"#theme":"field","#title":"School Name","#label_display":"above","#view_mode":"full","#language":"en","#field_name":"field_school_name","#field_type":"list_string","#field_translatable":false,"#entity_type":"node","#bundle":"survey","#object":{"in_preview":null},"#items":{},"#formatter":"list_default","#is_multiple":false,"#third_party_settings":[],"0":{"#markup":"Madison East and Madison West High Schools","#allowed_tags":["a","b","big","code","del","em","i","ins","pre","q","small","span","strong","sub","sup","tt","ol","ul","li","p","br","img"]},"#cache":{"contexts":[],"tags":[],"max-age":-1},"#weight":7},"field_school_district_field":{"#theme":"field","#title":"School District Field","#label_display":"above","#view_mode":"full","#language":"en","#field_name":"field_school_district_field","#field_type":"list_string","#field_translatable":false,"#entity_type":"node","#bundle":"survey","#object":{"in_preview":null},"#items":{},"#formatter":"list_default","#is_multiple":false,"#third_party_settings":[],"0":{"#markup":"Madison Metropolitan School District","#allowed_tags":["a","b","big","code","del","em","i","ins","pre","q","small","span","strong","sub","sup","tt","ol","ul","li","p","br","img"]},"#cache":{"contexts":[],"tags":[],"max-age":-1},"#weight":8},"field_program_website":{"#cache":{"contexts":[],"tags":[],"max-age":-1},"#weight":9},"field_program_name":{"#cache":{"contexts":[],"tags":[],"max-age":-1},"#weight":10},"field_personal_last_name":{"#theme":"field","#title":"Personal Last Name","#label_display":"above","#view_mode":"full","#language":"en","#field_name":"field_personal_last_name","#field_type":"list_string","#field_translatable":false,"#entity_type":"node","#bundle":"survey","#object":{"in_preview":null},"#items":{},"#formatter":"list_default","#is_multiple":false,"#third_party_settings":[],"0":{"#markup":"Clark","#allowed_tags":["a","b","big","code","del","em","i","ins","pre","q","small","span","strong","sub","sup","tt","ol","ul","li","p","br","img"]},"#cache":{"contexts":[],"tags":[],"max-age":-1},"#weight":11},"field_personal_email_address":{"#theme":"field","#title":"Personal Email Address","#label_display":"above","#view_mode":"full","#language":"en","#field_name":"field_personal_email_address","#field_type":"list_string","#field_translatable":false,"#entity_type":"node","#bundle":"survey","#object":{"in_preview":null},"#items":{},"#formatter":"list_default","#is_multiple":false,"#third_party_settings":[],"0":{"#markup":"cclark@madison.k12.wi.us","#allowed_tags":["a","b","big","code","del","em","i","ins","pre","q","small","span","strong","sub","sup","tt","ol","ul","li","p","br","img"]},"#cache":{"contexts":[],"tags":[],"max-age":-1},"#weight":12},"field_community_name":{"#cache":{"contexts":[],"tags":[],"max-age":-1},"#weight":13},"field_location_zip":{"#theme":"field","#title":"Location Zip","#label_display":"above","#view_mode":"full","#language":"en","#field_name":"field_location_zip","#field_type":"list_string","#field_translatable":false,"#entity_type":"node","#bundle":"survey","#object":{"in_preview":null},"#items":{},"#formatter":"list_default","#is_multiple":false,"#third_party_settings":[],"0":{"#markup":"53703","#allowed_tags":["a","b","big","code","del","em","i","ins","pre","q","small","span","strong","sub","sup","tt","ol","ul","li","p","br","img"]},"#cache":{"contexts":[],"tags":[],"max-age":-1},"#weight":14},"field_location_state":{"#theme":"field","#title":"Location State","#label_display":"above","#view_mode":"full","#language":"en","#field_name":"field_location_state","#field_type":"list_string","#field_translatable":false,"#entity_type":"node","#bundle":"survey","#object":{"in_preview":null},"#items":{},"#formatter":"list_default","#is_multiple":false,"#third_party_settings":[],"0":{"#markup":"Wisconsin","#allowed_tags":["a","b","big","code","del","em","i","ins","pre","q","small","span","strong","sub","sup","tt","ol","ul","li","p","br","img"]},"#cache":{"contexts":[],"tags":[],"max-age":-1},"#weight":15},"field_location_city":{"#theme":"field","#title":"Location City","#label_display":"above","#view_mode":"full","#language":"en","#field_name":"field_location_city","#field_type":"list_string","#field_translatable":false,"#entity_type":"node","#bundle":"survey","#object":{"in_preview":null},"#items":{},"#formatter":"list_default","#is_multiple":false,"#third_party_settings":[],"0":{"#markup":"Madison","#allowed_tags":["a","b","big","code","del","em","i","ins","pre","q","small","span","strong","sub","sup","tt","ol","ul","li","p","br","img"]},"#cache":{"contexts":[],"tags":[],"max-age":-1},"#weight":16},"field_levels":{"#cache":{"contexts":[],"tags":[],"max-age":-1},"#weight":17},"field_institution_name":{"#cache":{"contexts":[],"tags":[],"max-age":-1},"#weight":18},"field_free_reduced_lunch_field":{"#theme":"field","#title":"Free Reduced Lunch Field","#label_display":"above","#view_mode":"full","#language":"en","#field_name":"field_free_reduced_lunch_field","#field_type":"list_string","#field_translatable":false,"#entity_type":"node","#bundle":"survey","#object":{"in_preview":null},"#items":{},"#formatter":"list_default","#is_multiple":false,"#third_party_settings":[],"0":{"#markup":"47 %","#allowed_tags":["a","b","big","code","del","em","i","ins","pre","q","small","span","strong","sub","sup","tt","ol","ul","li","p","br","img"]},"#cache":{"contexts":[],"tags":[],"max-age":-1},"#weight":19},"field_authorized_ib_world_school":{"#cache":{"contexts":[],"tags":[],"max-age":-1},"#weight":23},"field_minority_students_field_7":{"#cache":{"contexts":[],"tags":[],"max-age":-1},"#weight":34},"field_minority_students_total":{"#cache":{"contexts":[],"tags":[],"max-age":-1},"#weight":35},"field_total_enrollment":{"#cache":{"contexts":[],"tags":[],"max-age":-1},"#weight":37},"field_survey_institution":{"#cache":{"contexts":[],"tags":[],"max-age":-1},"#weight":164},"field_type_of_institution_commun":{"#cache":{"contexts":[],"tags":[],"max-age":-1},"#weight":187},"field_type_of_institution_school":{"#theme":"field","#title":"Type Of Institution School","#label_display":"above","#view_mode":"full","#language":"en","#field_name":"field_type_of_institution_school","#field_type":"list_string","#field_translatable":false,"#entity_type":"node","#bundle":"survey","#object":{"in_preview":null},"#items":{},"#formatter":"list_default","#is_multiple":false,"#third_party_settings":[],"0":{"#markup":"High school","#allowed_tags":["a","b","big","code","del","em","i","ins","pre","q","small","span","strong","sub","sup","tt","ol","ul","li","p","br","img"]},"#cache":{"contexts":[],"tags":[],"max-age":-1},"#weight":188},"field_banner_1":{"#theme":"field","#title":"Banner 1","#label_display":"above","#view_mode":"full","#language":"en","#field_name":"field_banner_1","#field_type":"image","#field_translatable":false,"#entity_type":"node","#bundle":"survey","#object":{"in_preview":null},"#items":{},"#formatter":"image","#is_multiple":false,"#third_party_settings":[],"0":{"#theme":"image_formatter","#item":{},"#item_attributes":{"loading":"lazy"},"#image_style":"","#url":null,"#cache":{"tags":["file:998"],"contexts":[],"max-age":-1}},"#cache":{"contexts":[],"tags":[],"max-age":-1},"#weight":189},"field_banner_2":{"#cache":{"contexts":[],"tags":[],"max-age":-1},"#weight":190},"field_banner_3":{"#cache":{"contexts":[],"tags":[],"max-age":-1},"#weight":191},"field_type_of_institution_higher":{"#cache":{"contexts":[],"tags":[],"max-age":-1},"#weight":192},"field_type_of_classes_community":{"#cache":{"contexts":[],"tags":[],"max-age":-1},"#weight":193},"field_type_of_classes_higher":{"#cache":{"contexts":[],"tags":[],"max-age":-1},"#weight":194},"field_type_of_classes_student":{"#cache":{"contexts":[],"tags":[],"max-age":-1},"#weight":195},"field_languages_offered_communit":{"#cache":{"contexts":[],"tags":[],"max-age":-1},"#weight":196},"field_language_offered_7_4":{"#cache":{"contexts":[],"tags":[],"max-age":-1},"#weight":199},"field_language_offered_5_4":{"#cache":{"contexts":[],"tags":[],"max-age":-1},"#weight":200},"field_language_offered_6_1":{"#cache":{"contexts":[],"tags":[],"max-age":-1},"#weight":201},"field_language_offered_6_2":{"#cache":{"contexts":[],"tags":[],"max-age":-1},"#weight":202},"field_language_offered_6_3":{"#cache":{"contexts":[],"tags":[],"max-age":-1},"#weight":203},"field_language_offered_6_4":{"#cache":{"contexts":[],"tags":[],"max-age":-1},"#weight":204},"field_language_offered_7_1":{"#cache":{"contexts":[],"tags":[],"max-age":-1},"#weight":205},"field_language_offered_7_2":{"#cache":{"contexts":[],"tags":[],"max-age":-1},"#weight":206},"field_language_offered_7_3":{"#cache":{"contexts":[],"tags":[],"max-age":-1},"#weight":207},"field_language_offered_8_1":{"#cache":{"contexts":[],"tags":[],"max-age":-1},"#weight":208},"field_language_offered_5_2":{"#cache":{"contexts":[],"tags":[],"max-age":-1},"#weight":209},"field_language_offered_8_2":{"#cache":{"contexts":[],"tags":[],"max-age":-1},"#weight":210},"field_language_offered_8_3":{"#cache":{"contexts":[],"tags":[],"max-age":-1},"#weight":211},"field_language_offered_8_4":{"#cache":{"contexts":[],"tags":[],"max-age":-1},"#weight":212},"field_language_offered_9_1":{"#cache":{"contexts":[],"tags":[],"max-age":-1},"#weight":213},"field_language_offered_9_2":{"#cache":{"contexts":[],"tags":[],"max-age":-1},"#weight":214},"field_language_offered_9_3":{"#cache":{"contexts":[],"tags":[],"max-age":-1},"#weight":215},"field_language_offered_9_4":{"#cache":{"contexts":[],"tags":[],"max-age":-1},"#weight":216},"field_language_offered_5_3":{"#cache":{"contexts":[],"tags":[],"max-age":-1},"#weight":217},"field_language_offered_5_1":{"#theme":"field","#title":"Language Offered 5 1","#label_display":"above","#view_mode":"full","#language":"en","#field_name":"field_language_offered_5_1","#field_type":"list_string","#field_translatable":false,"#entity_type":"node","#bundle":"survey","#object":{"in_preview":null},"#items":{},"#formatter":"list_default","#is_multiple":false,"#third_party_settings":[],"0":{"#markup":"274","#allowed_tags":["a","b","big","code","del","em","i","ins","pre","q","small","span","strong","sub","sup","tt","ol","ul","li","p","br","img"]},"#cache":{"contexts":[],"tags":[],"max-age":-1},"#weight":218},"field_language_offered_2_2":{"#cache":{"contexts":[],"tags":[],"max-age":-1},"#weight":220},"field_language_offered_1_1":{"#cache":{"contexts":[],"tags":[],"max-age":-1},"#weight":224},"field_language_offered_1_3":{"#cache":{"contexts":[],"tags":[],"max-age":-1},"#weight":225},"field_language_offered_1_2":{"#cache":{"contexts":[],"tags":[],"max-age":-1},"#weight":226},"field_language_offered_1_4":{"#cache":{"contexts":[],"tags":[],"max-age":-1},"#weight":227},"field_language_offered_2_1":{"#cache":{"contexts":[],"tags":[],"max-age":-1},"#weight":228},"field_language_offered_2_3":{"#cache":{"contexts":[],"tags":[],"max-age":-1},"#weight":229},"field_language_offered_4_4":{"#cache":{"contexts":[],"tags":[],"max-age":-1},"#weight":230},"field_language_offered_2_4":{"#cache":{"contexts":[],"tags":[],"max-age":-1},"#weight":231},"field_language_offered_3_1":{"#cache":{"contexts":[],"tags":[],"max-age":-1},"#weight":232},"field_language_offered_3_2":{"#cache":{"contexts":[],"tags":[],"max-age":-1},"#weight":233},"field_language_offered_3_3":{"#cache":{"contexts":[],"tags":[],"max-age":-1},"#weight":234},"field_language_offered_4_1":{"#cache":{"contexts":[],"tags":[],"max-age":-1},"#weight":235},"field_language_offered_3_4":{"#cache":{"contexts":[],"tags":[],"max-age":-1},"#weight":236},"field_language_offered_4_2":{"#cache":{"contexts":[],"tags":[],"max-age":-1},"#weight":237},"field_language_offered_4_3":{"#cache":{"contexts":[],"tags":[],"max-age":-1},"#weight":238},"field_accreditation_higher_3":{"#cache":{"contexts":[],"tags":[],"max-age":-1},"#weight":254},"field_personal_detail_permission":{"#cache":{"contexts":[],"tags":[],"max-age":-1},"#weight":255},"field_language_students_needs":{"#cache":{"contexts":[],"tags":[],"max-age":-1},"#weight":257},"field_webform_submission_id":{"#theme":"field","#title":"webform_submission_id","#label_display":"above","#view_mode":"full","#language":"en","#field_name":"field_webform_submission_id","#field_type":"integer","#field_translatable":false,"#entity_type":"node","#bundle":"survey","#object":{"in_preview":null},"#items":{},"#formatter":"number_integer","#is_multiple":false,"#third_party_settings":[],"0":{"#markup":"1331"},"#cache":{"contexts":[],"tags":[],"max-age":-1},"#weight":556},"field_school_others":{"#theme":"field","#title":"Type of Institute Others","#label_display":"above","#view_mode":"full","#language":"en","#field_name":"field_school_others","#field_type":"list_string","#field_translatable":false,"#entity_type":"node","#bundle":"survey","#object":{"in_preview":null},"#items":{},"#formatter":"list_default","#is_multiple":false,"#third_party_settings":[],"0":{"#markup":"District school","#allowed_tags":["a","b","big","code","del","em","i","ins","pre","q","small","span","strong","sub","sup","tt","ol","ul","li","p","br","img"]},"#cache":{"contexts":[],"tags":[],"max-age":-1},"#weight":560},"field_language_offered_1_5":{"#cache":{"contexts":[],"tags":[],"max-age":-1},"#weight":562},"field_language_offered_2_5":{"#cache":{"contexts":[],"tags":[],"max-age":-1},"#weight":563},"field_language_offered_3_5":{"#cache":{"contexts":[],"tags":[],"max-age":-1},"#weight":564},"field_language_offered_4_5":{"#cache":{"contexts":[],"tags":[],"max-age":-1},"#weight":565},"field_language_offered_5_5":{"#cache":{"contexts":[],"tags":[],"max-age":-1},"#weight":566},"field_language_offered_6_5":{"#cache":{"contexts":[],"tags":[],"max-age":-1},"#weight":567},"field_languages_offered_7_5":{"#cache":{"contexts":[],"tags":[],"max-age":-1},"#weight":568},"field_language_offered_9_5":{"#cache":{"contexts":[],"tags":[],"max-age":-1},"#weight":569},"field_language_offered_8_5":{"#cache":{"contexts":[],"tags":[],"max-age":-1},"#weight":570},"field_language_offered_10_5":{"#cache":{"contexts":[],"tags":[],"max-age":-1},"#weight":571}}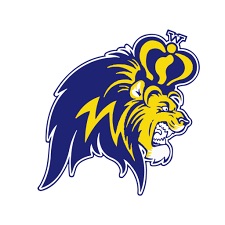 PK - 12 Schools
Languages:
Arabic,Chinese Mandarin,Italian,Japanese,Korean,Spanish
High school | Madison Metropolitan School District | District school
District school
Madison East and Madison West High Schools
Madison, Wisconsin 53703
Access to less-commonly taught languages for motivated learners Institute Background
The Facilitated language Study program uses community partnerships to provide access to less-commonly taught languages for motivated learners who wish to study a language aside from the traditional sequenced class offerings, or students who have completed the sequenced courses at the highest level and wish to design their own course of study to continue to progress in the language. In this non-traditional language study class, students use a variety of materials and resources to learn a chosen language and cultural elements related to the countries where the language is spoken. Students plan and assess their study based upon proficiency benchmarks in all areas of communication; interpretive listening and reading, interpersonal communication, and presentational speaking and writing. The teacher-facilitator instructs the groups in critical language learning methods and students participate in language learning activities, working individually as well as cooperatively in small language cohorts. Native and non-native-speakers from the local and global community volunteer to provide oral practice and cultural connections through face-to-face and virtual tutoring sessions.
This innovative approach allows many different language to be offered within one course, and has sustained itself and expanded throughout the district. At the start, the course was offered for Arabic and Japanese in one high school. Currently, the course is offered in two high schools, with virtual outreach to other high schools planned for the future, and additional languages include Mandarin Chinese, Korean, Italian and Ho-Chunk. The course is able to respond to student interest and need, support heritage speakers and model effective community partnerships to advance language learning.

Access
Accountability
Keys to Access & Accountability
Selected Section
Improve Access for all learners in more languages
Specific practices that are the reasons your HULs enjoy success in your program
Practice 1
Students are recommended to start their language study in a traditional classroom to ensure exposure to language-learning techniques and strategies, and give them experience in how to learn a language. Students who are highly motivated to take an FLS language but don't have access to start in a traditional classroom are encouraged to start self-study over the summer. Students with heritage language and cultural connections are encouraged to explore those languages as well. These factors often lead to students taking a traditionally offered language as well as a language through FLS.
Outreach to middle schools as well as traditional language classes to increase awareness of the program happens each year before students choose courses for the following year. Outreach includes classroom visits and presentations, informational slides and student connections. As FLS is currently offered in only two of the four high schools, virtual access is also being explored to connect students with languages not offered traditionally.

Increase Accountability by effectively meeting all learner needs
Assess Language Outcomes
AAPPL tests (ACTFL)
Advanced Placement (AP)
NEWL (American Councils)
Emphasize in Language Program
Cultural Literacy
Global citizenship, cosmopolitanism
Human diversity, including linguistic diversity
Intercultural Competence
Social-Emotional Learning
Social justice
Usage/immersion learning (teaching content through the target language)
Proficiency; Empathy; cosmopolitanism
Certain aspects of programming help ensure both Access and Accountability and merit more specific inquiry, including Teaching, Immersion Learning, and Partnerships.
Institution Information
Free & Reduced Lunch
47 %